It's been 18 years since the hit Japanese horror film Ju-On: The Grudge first gave us nightmares, and 15 years since its first Hollywood adaptation. This year, we see a new twist on the cult classic The Grudge.
8list.ph had the privilege to talk to one of the stars of the movie – actress Lin Shaye, whose film credits include A Nightmare on Elm Street, Ouija, and the Insidious franchise. She shared her thoughts about the making of the film and what makes it a must-see this year.
Here are the highlights of my phone interview with her. Slight spoilers ahead.
(Ms. Shaye's answers have been edited for clarity and brevity.)
Director Nicolas Pesce knows the story he wants to tell
8LIST.PH: What was it like working with Director Nicolas Pesce?
LIN SHAYE: Nicolas is the best. I mean for real. I've worked with lots of different directors and he's really easygoing, really smart, [and is] open to your ideas. He's clever with the things you provide to him. He definitely knows the story he wants to tell. It gave me the confidence to express my creative thoughts, which is really an important part of doing your best work. So, I really had a wonderful time working with him and I hope for many more in the future.
It's a masterpiece filmed in pockets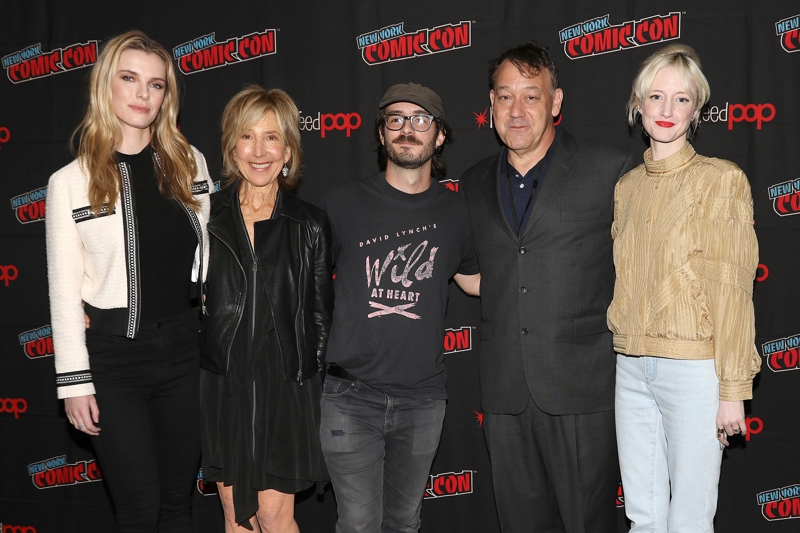 8L: What about the rest of the cast?
LS: Everybody was great. The way this film was constructed, there's basically three separate stories. So, Nicolas, he worked in pockets. So, I only really met Jacki Weaver, Andrea (Riseborough), and Frankie Faison. They were the three actors who I interacted with.
I never met the other actors which is really weird. I never met John Cho. I never met Demián (Bichir), I never met those other people. So, we did our stories separately and they were all wonderful to work with. Frankie, who played my husband, was just wonderful and everybody got along really well… it was very cooperative. It was all in all a very positive experience. And also, we have a lot of great dinners together.
The characters and story will draw you in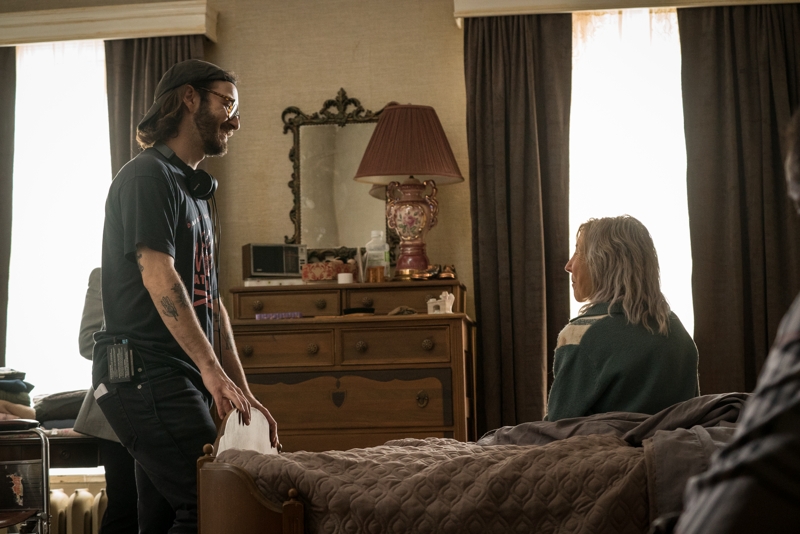 8L: What draws you to dark films like The Grudge?
LS: I look for characters and story. It's not so much of the genre that I gravitate to. I mean, when people present me with a good story and a good script, it doesn't matter for me what particular genre it is. And lately, the Insidious franchise were wonderful stories and Elise (Rainier) is a very wonderful character that I had the opportunity to play. And, in general, I have done a lot of dramas and comedies too. So, I'm pretty much drawn mostly to stories and characters as opposed to a genre.
Not a single cell in Lin's body gets scared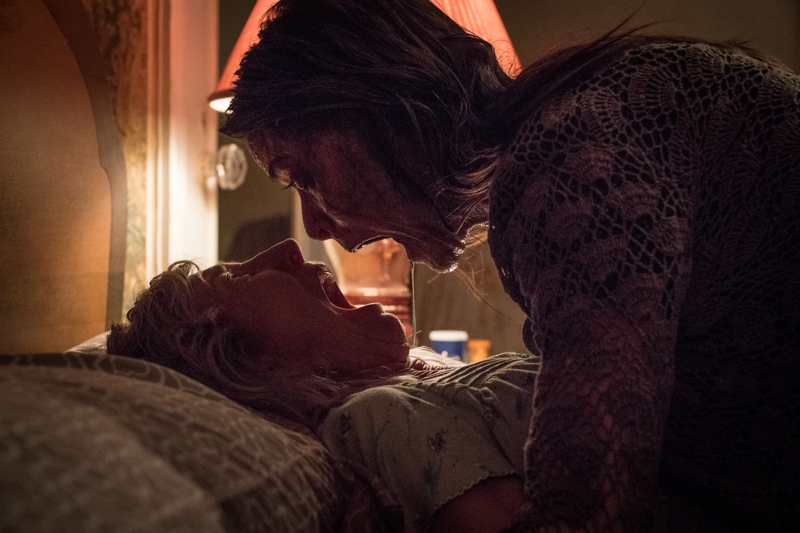 8L: In the film, the phrase "what do we do when we're scared?" was used multiple times. So I want to ask, what do you do when you get scared?
LS: I'm not a particularly fearful person. I actually don't know if I've ever really experienced that. I don't know if I've ever been in a really scary situation. I think the times I was really in a real danger almost didn't seem scary because you move into that other place of "is this really happening?" which is somewhat surreal. I think that's my probably my defense mechanism to fear is to go, to sort of move into a space of unreality. So, I maybe have to learn to count to five.
 Filming The Grudge was like dancing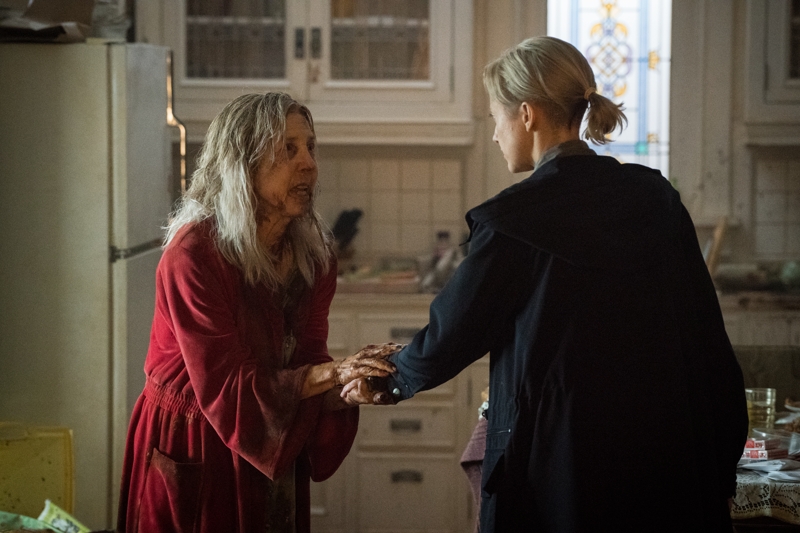 8L:  Has anything scary happened on set?
LS: I don't get scared when I'm working. There is so much around you. There's other actors. There's the writing. There's choreography in terms of movements. There is repetition. There is the other you're working with me. So, the delight is to sort of within that sort of chaotic framework to be able to take out journey deep inside to tell your kind of personal truth.
I've never really had, even though I've done horror films, I've never really had anything scary happen on set, … there are too many other details to make the scare work. A lot of times it's in the edit. It's in the way the performance is altered often very, almost completely by some way things are edited together. So, you provide the color and it's really the director and editor that creates that storyline the way they see it.
I'm not free enough to be able to experience a supernatural experience on set. I realize that so much. I've had scary things happened. I believe in everything. I think energy is very real and there's good energy and bad energy and you open yourself up one way of the other, you have to be aware of what's around you and what you would let inside.
Lin lost her fingers and she liked it – A LOT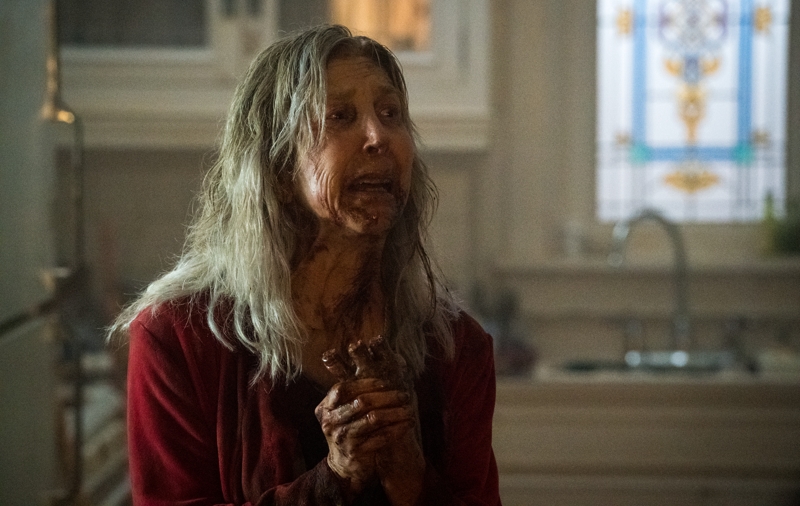 8L: What's your favorite scene from the film?
LS: The chopping of the fingers scene was really fascinating, it's very mechanical. It looks very real. I've seen the film one time and it's creepy to watch. That whole scene where Detective Muldoon comes into the house and you see me after I've been in this house by myself all these days without food. But there's a lot of great scenes in the movie from the other characters. It's hard for me to pick. I think that would be my personal favorite in terms of my own work.
The film in three words: "Scared to Death"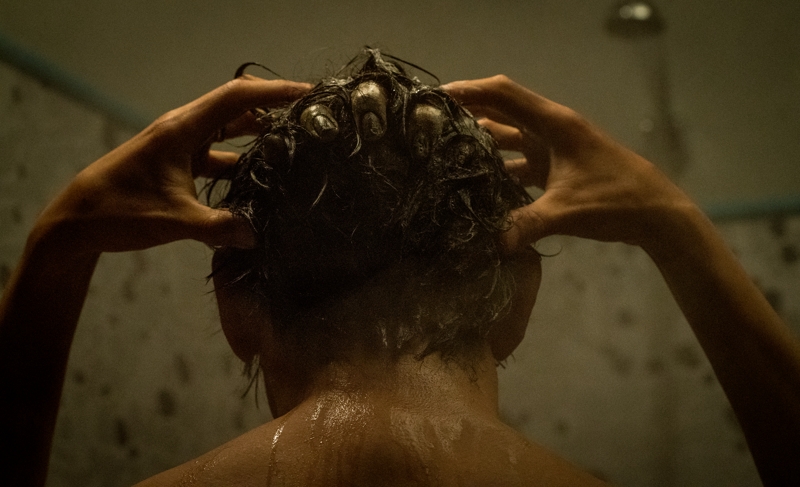 8L: How would you describe The Grudge in three words, and why?
LS: Scared to death. Because The Grudge is something you can't escape and it wants to get a hold of you only… you gonna decline in the end. I think being trapped is a very scary thing for most people, that you are trapped in a situation that you cannot change.
It shows how anger and rage can be infectious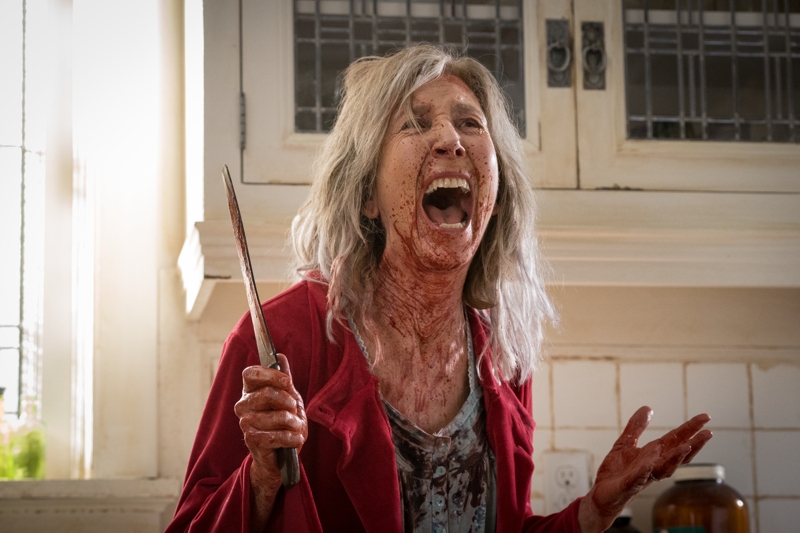 8L: Why should Filipinos watch The Grudge?
LS: You should watch The Grudge because it's a fascinating story of rage and pain. I keep going back to this idea that anger and rage is an infection and it spreads and once you're in that place you spread it to other people as well. And, I think our world right now is in rage and I find it a very frightening prophecy for what's happened to mankind. I mean it's a big issue people are very angry right now. I think in general they feel disenfranchised. They feel ignored. This is a world-class problem right now. I think everyone should see it to remind themselves of how important it is to try to maintain your humanity. Otherwise, the ghosts will get you and they'll take you down.
'The Grudge' is now showing in Philippine cinemas.