8 Scary OPM Songs
By Paolo Enrico Melendez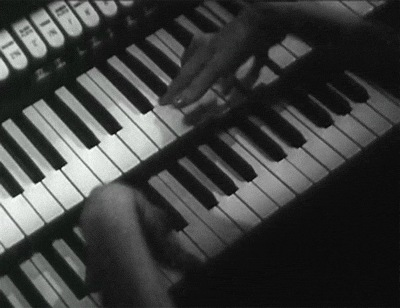 When looking for scary OPM joints, one's first thought is to sift through the list of metal kids. But let's be honest: it's hard to suspend your disbelief and go along for the horror ride when the vocalist looks like he spends all of his gate share on keratin treatment. Ditto leather and spikes, the go-to edgy look for Beiber and Kardashian stylists. Double ditto corpse paint, which isn't as morbid in a country such as ours, since around here morbidity isn't so much antisocial fixation as pragmatic foregone conclusion. So here are 8 OPM songs that are scary on an entirely different level, in no particular order, and from a mixed bag of genres, our only criterion being that it should touch on the bottomline of all horror: What Gives?
Satanista Problems, Baathis
Kicking the list off with some metal kids who are more satirical than satanic. Baathis are known for caricaturing metal culture, and this song is the band's self-awareness at its most effective. Satanista Problems is about marginalized devil worhippers bemoaning the perks of their more famous counterparts. If that doesn't sound legit enough, throughout the song are references that only a true metal head/conspiracy nut can make.
Silence sa Mental Hospital, The Wuds
Off the album At Nakalimutan ang Diyos, which as a whole is a shrieking banshee of a record, telling of lost time and spiritual emptiness. This song, with its burlesque off-scale keyboards and wailing, unhinged vocals, paints the perfect aural portrait of madness.
Bury Yourself, G.I. and The Idiots
From the too-smart provocateurs of Pinoy Punk's first wave. The song opens with a breathless version of Taps, which you will recognize as the staple bugle song to state honors. Bury Yourself goes on to tell listeners about manipulation, the loss of autonomy, and a spirited but futile resistance. Consider that this song was written post-Martial Law and the dread only intensifies. "What's your little game, Jerry?"
Naroon, Yano
Can a folksy ballad be scary? Dong Abay proves it. Naroon starts with its refrain, which suggests to the listener places she can go to find freedom. But that refrain is structurally flanked by interrogative stanzas that probe the very conditions that make up freedom. What results is a mirror maze of civic hopelessness, one you won't even realize you are occupying, thanks to the down-home acoustic feel.
Nasusunog ang Maynila, Radioactive Sago Project
Off the album Tanginamo Andaming Nagugutom sa Mundo Fashionista Ka Pa Rin, released in 2007. This song paints one of the bleakest but romantic pictures of Manila, from its trashed streets to its thrashed people. Listen to the bassline that stalks like a determined crook, the hornsection that blows by like angry but impotent nightwatchmen.
Wala Nang Tao sa Santa Filomena, Joey Ayala
Another folk song, and arguably the most ghostly and compelling tunes about the militarization of rural areas. Composed by Ayala, this song was originally recorded by the music collective Patagtag. Ayala later recorded his own version, which was included in his debut album. Inspired by scorched earth anti-insurgency policy, this song is told from the point of view of a bird observing a village emptied of its residents by an occupying force; chillingly, a local one.
Armageddon, Kampon ng Kadiliman
A legend among metalheads, Armageddon are said to have formed sometime in 1973, way before the influx into the Philippines of metal acts from Europe and North America. They have one album to their name, Mapulang Dagat, which contains songs with titles such as Sungay Niya Sungay Ko Rin and Langit Sa Ilalim Ng Lupa. Word has it that the vocalist's birth was considered by his town mates as a bad omen, coinciding as it did with the blinding of the parish priest, who then banished the family to the far-flung city.
Granada, Yoyoy Villame
In terms of content, this is a song about everything that stands to kill you in a country like ours. As for form, Granada is a novelty song. Then consider its milieus, both the one that birthed it, and the one that sustains it as an ongoing videoke favorite. Now go try to get some sleep.
Got any more scary OPMs to add to this list? Share them with us below!