8 Scary OPM Songs
By Paolo Enrico Melendez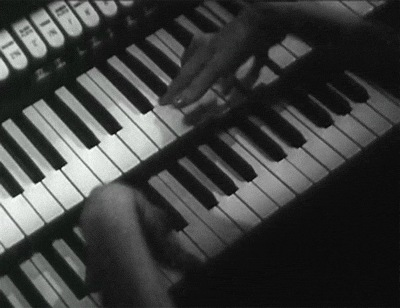 When looking for scary OPM joints, one's first thought is to sift through the list of metal kids. But let's be honest: it's hard to suspend your disbelief and go along for the horror ride when the vocalist looks like he spends all of his gate share on keratin treatment. Ditto leather and spikes, the go-to edgy look for Beiber and Kardashian stylists. Double ditto corpse paint, which isn't as morbid in a country such as ours, since around here morbidity isn't so much antisocial fixation as pragmatic foregone conclusion. So here are 8 OPM songs that are scary on an entirely different level, in no particular order, and from a mixed bag of genres, our only criterion being that it should touch on the bottomline of all horror: What Gives?
Satanista Problems, Baathis
Kicking the list off with some metal kids who are more satirical than satanic. Baathis are known for caricaturing metal culture, and this song is the band's self-awareness at its most effective. Satanista Problems is about marginalized devil worhippers bemoaning the perks of their more famous counterparts. If that doesn't sound legit enough, throughout the song are references that only a true metal head/conspiracy nut can make.
Silence sa Mental Hospital, The Wuds
Off the album At Nakalimutan ang Diyos, which as a whole is a shrieking banshee of a record, telling of lost time and spiritual emptiness. This song, with its burlesque off-scale keyboards and wailing, unhinged vocals, paints the perfect aural portrait of madness.
Bury Yourself, G.I. and The Idiots
From the too-smart provocateurs of Pinoy Punk's first wave. The song opens with a breathless version of Taps, which you will recognize as the staple bugle song to state honors. Bury Yourself goes on to tell listeners about manipulation, the loss of autonomy, and a spirited but futile resistance. Consider that this song was written post-Martial Law and the dread only intensifies. "What's your little game, Jerry?"
Naroon, Yano
Can a folksy ballad be scary? Dong Abay proves it. Naroon starts with its refrain, which suggests to the listener places she can go to find freedom. But that refrain is structurally flanked by interrogative stanzas that probe the very conditions that make up freedom. What results is a mirror maze of civic hopelessness, one you won't even realize you are occupying, thanks to the down-home acoustic feel.