8 Teleserye and Film Scenes that Became Memes
Jun 15, 2017 &nbsp • &nbsp Kaira Guererro
We all know Pinoy teleseryes aren't exactly the gems of Philippine television, what with the recurring plots, same star-studded cast, and how every single episode would have characters slapping each other or pushing each other in mud puddles, people were bound to get bored. If you're just like me who stopped watching teleseryes after the original Mulawin and Encantadia (wow that was a long time ago), then you probably rolled your eyes and laughed at the absurdity of the teleserye memes surfacing now.
Pinoy movies, on the other hand, have a chance. We are almost over the trend that said film movies should me named after their theme song. There's a fighting chance for the Filipino film industry, that is, if they don't add another installment to the already long line of Shake, Rattle, and Rolls or Mano Pos.
The Legal Wife
As much as we all love Angel Locsin and Maja Salvador, Pinoys really can't help but laugh and make light of heavy and dramatic scenes. The original line was "Walang sa'yo Nicole, akin lang ang asawa ko," but the creativity of netizens produced something much more than that, making it a meme for all occasions – even for Chinese New Year!
One More Chance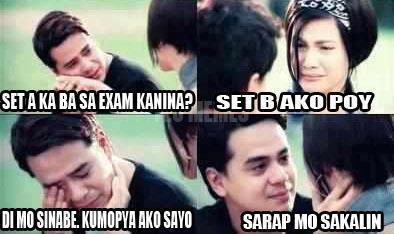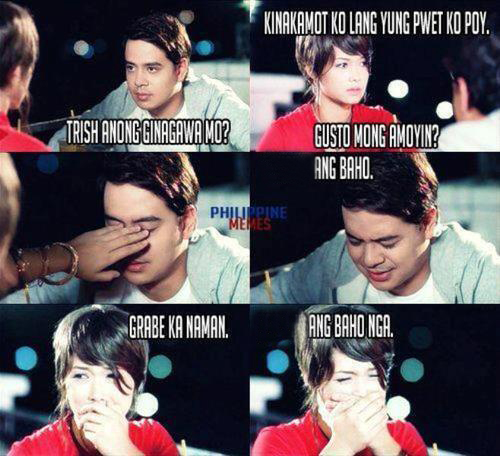 Both One More Chance and A Second Chance has been gold mines for broken-hearted quotes. They're simply classic Filipino movies. The acting was above average, too. Not only did it supply us with words to say during a break-up but memes made from the movie also cracked us up. It's the facial expressions, really!
Ang Probinsyano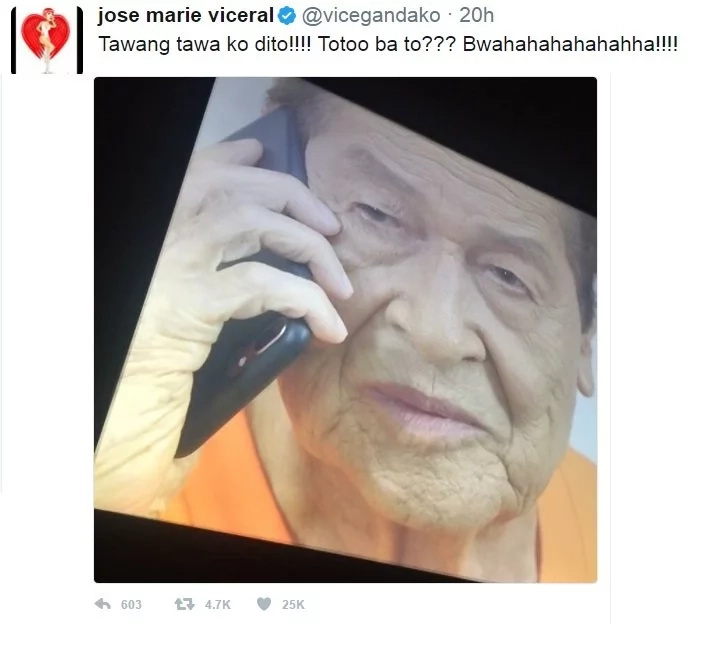 A lot of actors can make mistakes on set, but there are also a lot of people there to make sure that these mistakes don't ever happen on set! Guess this one slipped past them, huh? (Seriously, though, didn't the editors notice it? Although by that time it was probably too late.) This photo triggered netizens to compile all the photos of actors with phones upside down.
Four Sisters and a Wedding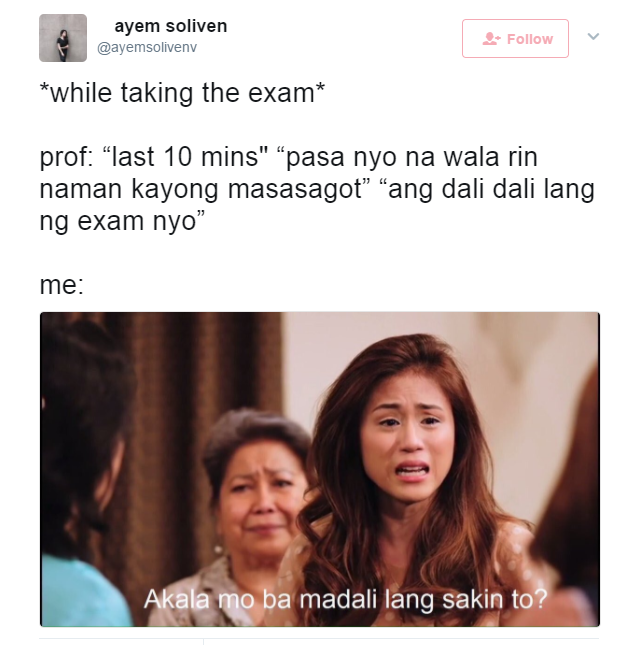 The first time you watch this movie, you wouldn't think of anything funny about the dramatic scenes other than it was such a long scene. But recently Toni's line became a hit and a cause for some memes to surface. If you think about it, which people in the Twitterverse did, Toni's lines are applicable to a lot of situations. And hey, I bet you saved the photo on your phone to send to the group chat every now and then.
Four Sisters and a Wedding – Mocha Special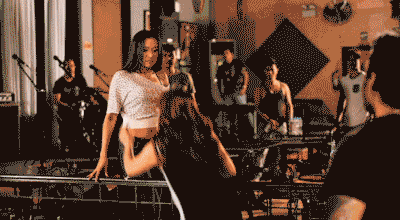 It has recently come to the attention of netizens that the infamous Mocha Uson is a part of this movie. What's even juicier is that she gets dragged, by the hair, out of a bar! Poor Mocha! You might want to save this GIF for future reference.
There Was Never An Us
A lot of actors these days need to be known for something in order for their image to stick with people. Some are iconic, some are average. Coco Martin's mark was that he had a slight lisp. That does not take away from his superb acting talents, of course. But we know where that might lead the ever funny Pinoys of the internet.
Ika-6 na Utos – Nerf Gun
I don't exactly know what the story in that particular episode is but I think it's pretty evident in the conversation – two pregnant women played by Ryza Cenon and Sunshine Dizon are in a baby shop fighting for a stroller, apparently the stroller triggered their other disagreements with each other. Then a cat fight ensued involving stuffed toys and finally for the grand finale, one of them grabs a Nerf gun and points it at the other.
This meme has been circulating the internet for a while now. I struggled to revive my brain cells that died when I watched that video. But then again, it might have been a great scene if it was written and acted out differently. But then again then again, why didn't people stop two pregnant women from fighting??
Ika-6 na Utos – Jump Rope Strangling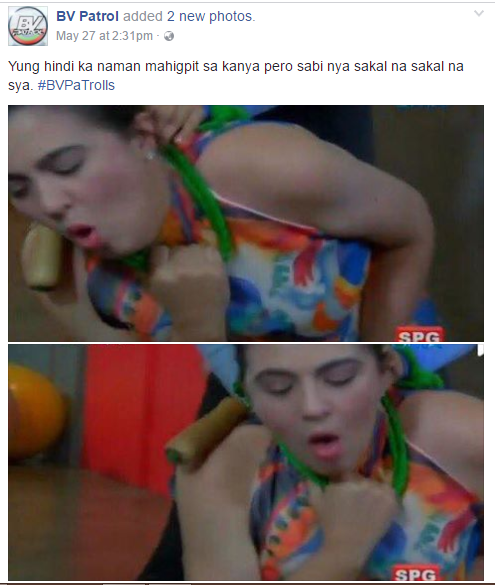 Filipinos are very nitpicky people (don't quote me tough). As much as we are all characterized as a happy and positive nation, we love finding negative things about something. Pintasera't pintasero! Here's another scene that triggered Pinoy reactions on Philippine teleserye – Sunshine Dizon absolutely choking on a loose jump rope around her neck.
A million comments might've popped in your head when you saw this (such as "Here we go again with the recurring plots of the inaapi"), but the one comment that I really couldn't get out of my head is that 'why didn't Ryza, the person strangling her, at least made sure that the acting was realistic on her part? I mean Sunshine was doing a damn fine job choking!'
Harsh, internet people. Harsh.
Share with us in the comments section other scenes-turned-memes that made you laugh!