Davao City Mayor Sebastian "Baste" Duterte got mixed reactions from netizens after he publicly posted his response to the private message of a Davaoeño. Here's what happened.
(Note: Quotes in italics have been paraphrased from Bisaya and Tagalog.)
A constituent's complaint
A Davaoeño netizen privately messaged the mayor on his Facebook account, complaining about the current water shortage. And they didn't hold back:
"Are we still the most livable city, mayor? When we have to check in to hotels for a bath, we should get reimbursed by you. When we have to curse but still no water was supplied in our street in our subdivision. What are your plans?
Having no water causes more hunger than having no electricity. We can't cook because we don't have water. Livable? Take down the DAVAO LIFE IS HERE poster along Diversion Road because it seems like the city became unlivable only during under your government. Hehehe.
Go on, keep cursing. You have so many photo ops but don't take any action. Yes, you're handsome but you don't have a good work ethic. Hehehe. Be proactive. Summon DCWD [Davao City Water District]."
"Sunday vibes"
Duterte then replied, calling the netizen "bulok" or "rotten" for blaming him:
"Are you really that rotten to blame the water shortage on my two months as mayor? Are you really that rotten to think that I haven't contacted DCWD and Apo Agua? Good day ma'am. God bless you."

He then uploaded a screenshot of their exchange on social media, complete with the netizen's name and photo. He captioned the photo with "Sunday vibes" and a face with sunglasses emoji. The mayor basically put the netizen on blast, drawing over 27,000 reactions, 4,000 comments, and 8,000 shares on Facebook (as of this writing).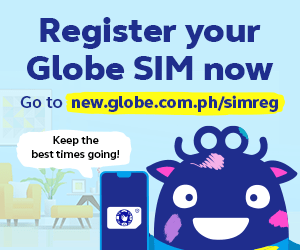 Context #1: Water supply issue
For weeks, parts of Davao City have been experiencing water supply issues. Some have been on rotational interruption and others are unsure when resumption will be. The capacity of DCWD to serve its client has been greatly reduced due to various reasons, including non-operational pumps and damaged electrical wirings, according to Sunstar.
Context #2: "Davao: Life is Here"
The local government of Davao City uses the "Davao: Life is Here" as its tagline for tourism. The tagline is used in Davao's official website and social media pages, as well as in different promotional materials across the city. Davao has also consistently ranked as one of the most livable cities in the Philippines.
Say Char: 8 Funniest Davao Conyo Videos
Say Char: 8 Funniest Davao Conyo Videos
Bianca Katipunan | Oct 14, 2019
Netizens react
Netizens have mixed reactions to Mayor Sebastian Duterte's latest post. Some of his supporters came to his defense, saying the citizen's message was rude and disrespectful.
One netizen praised the mayor for responding instead of dismissing the citizen as a troll:
"To those who say that the Mayor's reply shows he isn't fit to be Mayor, some people complain properly but are dismissed as 'trolls' by your idols, as if that person doesn't even exist and deserve a reply. It's good that the Mayor replied to start the conversation about the water problem."
But others expressed disappointment about the way he handled his constituent's complaint. One netizen wrote:
"Being mean to people, mayor, does not make you look tough at all. Clearly she was voicing out her frustrations and just wanted a solution to the problem. We could've handled this in a very professional way, as a MAYOR, what a shame."
Should he have put her on blast?
Netizens pointed out that at the very least, he could've removed anything that could identify the person who messaged him. But by uploading the citizen's full Facebook name and profile picture, he made her vulnerable to social media attacks. A simple search of the citizen's Facebook name already shows many rude and negative posts directed toward her, something that was pointed out by one netizen:
"I don't know her but she doesn't deserve to be humiliated. People are attacking her with ad hominem and sh*t (you know social media), but she sent you a private message. This really is a serious matter and totally frustrating. We should understand where she's coming from and I don't think posting the convo (with her name) is a better action after all the 'buloks' she got. We need to have some empathy for people."
But according to the mayor, he wanted to post the conversation himself because he doesn't want it to be "used against [him]".
"That's why we conduct elections. Save your comments [for] the next one. I have nothing but good intentions as I am seated in this office. That is how I wanted to respond to what she said and posted it before she can post it herself. After all, this is social media. We can say and do whatever we want. Your comment and your opinion of how I behaved on the matter is an example of what I am describing. The sad reality is, we know no boundaries when it comes to this realm. You're doing it now, we are all doing it. This post serves as a consequence not only to that individual but also to myself. It is what it is."
"Batasan ba, batasan"
On their own Facebook account, another Davaoeño aired their sentiments over the issue:
"How leaders respond to concerns and complaints reveals how quickly they turn to defense. Acknowledge the emotional aspects of the complaint. What good does it do responding to them with foul language? And just because you felt the tone of the complaint was disrespectful doesn't mean you post a screenshot of what should've been a private message of a citizen merely wanting to voice out their struggle.
Understand your impact. And no, not everyone is feeling your Sunday vibe."
While they did not mention any names, they did mention "Sunday vibe", which seemed to be in reference to the Davao mayor's own post.
The Davaoeño's post found its way to the mayor's feed, and he shared it on his own page, where he defended himself:
"I posted this so that this interaction will come from me and will not be used against me. Simply because I want to throw bullshit at people who talk bullshit.
If you ain't vibin, you ain't chillin.
BATASAN BA, BATASAN."

"Public servant ka"
His reactions just fueled the flames. Netizens pointed out that as a public servant, he should get used to hearing people's grievances and not take things personally.
"Water is a basic need, we shouldn't be begging for that," one netizen wrote. "You're a leader, provide action rather than antagonizing your constituents. Lead."

Netizens also pointed out that though the citizen may have been rude to him, he should have responded with more patience. And at the very least, he should have protected the privacy of his constituents, the very people he swore to serve when he took his oath as mayor. One netizen wrote:
"Mayor, maybe the point is, we shouldn't retaliate to insults with insults. You're a public servant and a father as well. Nothing will be solved if you always respond with toughness. Maybe she could have learned her lesson better if we responded with kindness or politeness. And we could have posted it without the name."

Meanwhile, some Davaoeños just wanted the drama to stop.
What are your thoughts on the Davao mayor's latest posts? Comment below!