In K-dramaland, second leads often appear to make the main couple realize how much they really love each other, whether it be through serving as another potential love interest or trying to tear them apart. And oftentimes, the second leads end up together, which feels like a throwaway (but that's a discussion for another day). But in some dramas, we've got second leads that actually come together organically — to the point that they've actually stolen the show. Fans often want to see more of them and their relationship, sometimes even more than they want to see the main characters. Because yes, these second-lead couples and their storylines *do* deserve their own K-dramas.
Seo Daeyoung and Yoon Myungjoo in Descendants of the Sun
Everyone was enamored with the Song-Song couple, who had great chemistry for sure, but the show's second lead couple had chemistry in spades! As the daughter of a lieutenant-general, Myungjoo is expected to marry a high-ranking officer, and Daeyoung just wants the best for her, so he's always taking a step back. What's a girl to do but push forward?
Just one look between Daeyoung and Myungjoo and you'd feel the tension jump off the screen, especially with their long history. And it's not just the writing, story, and characters. The actors' performance really sold the chemistry between the characters so much that when they finally got together, fans were cheering all over the world.
Gu Seungjun and Seo Dan in Crash Landing on You
The main leads Ri Jeonghyeok and Yoon Seri played by Hyun Bin and Seo Yejin were definitely a gift that kept on giving — even after the show, when they announced they're a couple IRL. But Gu Seungjun and Seo Dan were the surprise love team we didn't know we wanted. They were at some point engaged to the main leads, but unexpectedly found a confidante in one another and fell in love. Unfortunately, theirs is a love story that didn't have a happy ending. We want justice — or at least a K-drama for the two of them.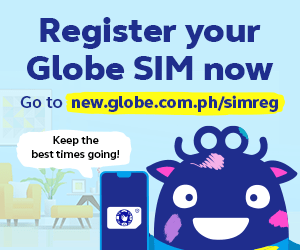 Sunny and Grim Reaper in Goblin
There was plenty of mysterious build-up concerning the love line of Sunny and the Grim Reaper, which is understandable — their love story does span thousands of years. In their first life, they were Wang Yeo and Kim Sun, the king and queen of Goryeo who were torn apart by the machinations of an evil eunuch. In their second life, they were chicken restaurant owner Sunny and nameless Grim Reaper, who met and fell in love again — until the Grim Reaper remembered that he cannot be with her as punishment for his sins. They were reincarnated in a third life, but they no longer remembered each other. Another unfortunately sad ending. But we did get to see actors Lee Dongwook and Yoo Inna reunite in Touch My Heart, so we can imagine that they got their third chance in that storyline (because third time's the charm, duh!).
Lim Heegyung and Han Junwoo in True Beauty
While True Beauty hooked us in so well in the beginning, it became a little too repetitive past the midpoint of the series. Don't get us wrong; Moon Gayoung and Cha Eunwoo are def cute as a couple, and Hwang Inyeop so much more. But we think the cuteness meter was maxed out not with any of the three lead actors, but with scene stealers Heegyung and Junwoo, the female lead's older sister and the homeroom teacher, respectively. They took the "shy innocent girl meets confident flirty guy" trope and turned it around on its head, which led to a lot of adorably awkward scenes that stole not just the show, but our hearts too.
Sung Bora and Sung Sunwoo in Reply 1988
We had a grand time guessing (and sometimes arguing too much over) who would end up with Sung Deoksun. So it's a good thing that we got a break from the main lead's love triangle with the love story of Bora and Sunwoo. From their small age gap to their same surnames, they had quite a few bumps in their relationships, but it was just so nice seeing the usually stiff and irritable Bora relax because of the warm sunshine Sunwoo brought to her life.
Pilsuk and Jason in Dream High
This classic high school drama featured an ensemble that would all become top stars after the show ended, so it's no wonder people loved it. The couples were pretty clear from the get-go, too, but we especially loved seeing love bloom between smart and nice guy Jason and chubby and shy girl Pilsuk. After getting rejected, Pilsuk was determined to get slimmer and get Jason to reconsider — and he did. What makes this storyline much better is that Jason noticed and fell in love with Pilsuk even way before she slimmed down, making their love line all the more so wholesome and kilig.
Yang Hyesun and Do Jaejin in My Roommate is a Gumiho
A gumiho in human form, Hyesun has lived hundreds of years, but she only got to become human five years ago, so she's got a lot to learn. Meanwhile, the innocent Jaejin has been continuously dumped again and again and he just wants to be loved. Hyesun's clumsy yet charming personality draws his attention, and he straightforwardly tries to gain her favor. They've recently confirmed their feelings for one another, so we're in for some more episodes of adorable moments between this klutzy charming couple.
Ahn Jeongwon and Jang Gyeowool in Hospital Playlist
Okay, so technically, all members of the 99s are main leads, so Ahn Jeongwon's love line with Jang Gyeowool isn't exactly defined as second-lead in the same sense as the others on this list. But they're definitely not the romantic focus of the show *cough* Ikjun/Songhwa *cough*. Jeongwon and Gyeowool went through so much pining and looking from afar in the first season that we're so sooooo happy to see them enjoying their new relationship in the second season. To more WinterGarden moments please!
Follow us on Facebook, Twitter, Instagram, and Youtube for the l8est entertaining, useful, and informative lists.