Donnalyn Bartolome took to Facebook earlier this week to vent her frustrations. The actress and social media personality lent P1 million to a friend and fellow influencer who failed to pay her back. Based on the conversation, the unnamed borrower needed the P1 million as "show money" to buy a car. When it was time to pay up, he made excuses until finally admitting that he can't pay Donnalyn back. There are lots of lessons we can get from this unfortunate mishap and they start with one question: Should you lend money to your friends and family?
For most Filipinos, money is a delicate topic. If it's taboo to talk about how much you earn, it's much more awkward trying to borrow money from friends and family. But people do it anyway since borrowing from someone you know makes for flexible repayment terms. However, sometimes, the worst happens and you don't get your money back.
If someone comes to you asking for a loan, consider these steps before agreeing:
Ask what it's for
You need to know where your money could potentially be going, whether that's P1,000 or P10,000. Some people ask for financial help to start a business, buy a car, buy a home, or pay hospital bills. Since we're in the middle of a pandemic, sudden unemployment could also be a reason. Don't hesitate to ask since you have every right to know — it is your money, after all.
Look at their financial history
If a friend or family member is asking for a loan from you, chances are you're their last resort. They most likely tried getting one from banks and other lending institutions and were denied. Ask yourself if you're prepared to take the risk. One factor that would be a huge help in your decision is seeing the borrower's financial history. You might be close enough to this person to know what their money habits are like. If not, you can always ask them for proof that they pay their dues on time.
Adulting 101: Ipon Challenges To Try to Be ~Responsible~ with Your Money
Adulting 101: Ipon Challenges To Try to Be ~Responsible~ with Your Money
Ina Louise Manto | Jan 28, 2021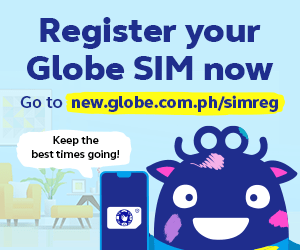 Don't rush your decision
Take your time and don't get carried away by the pressure. A lot of times it might feel like an ambush when a friend or family member asks you for a loan. But remember that it's okay to not make a decision on the spot. It's money we're talking about here and if both of you make a mistake, it could potentially ruin your relationship. Depending on the situation, ask them to tell you more about their plans. Tell them you will decide after you've assessed the situation.
Make sure they know you trust them and you want to help them
When you lend money, it's not just the cash you're handing over. You're also giving the borrower your trust that they will honor whatever agreement you made. Donnalyn knew this well: "Di mo naiintindihan, hindi lang naman 1 Million ang kinuha mo at di mo binalik. Kinuha mo tiwala ko, boy. Alam mo ba kung gaano kalaki halaga nun?," she captioned one screenshot.
Of course, like what happened with Donnalyn, things could go awry even if both the borrower and lender acknowledged what's at stake. This leads us to our next point…
8 of the BIGGEST Money Mistakes You Could Make in Your 20s
8 of the BIGGEST Money Mistakes You Could Make in Your 20s
Kyzia Maramara | Apr 08, 2021
Lend only what you can let go
The sad reality with lending money is that sometimes people won't really pay you back. It's a risk you should be willing to take as a lender so you should only lend the amount you can afford to lose. But of course, that doesn't mean you're about to hand all that cash as if it's a gift and give up without a fight.
Put your agreement in writing
Now that you agreed to lend the money, it's time to put a fence around that agreement. Don't hesitate to put it in writing even if that's just P5,000, it's better that both parties know their boundaries. Here are the information the agreement should have:
Both the lender and borrower's name
The date the money will be lent
A detailed repayment scheme
Important dates both parties agreed upon
Info about interest in payment, if any
Consequences if they fail to pay you back
Signatures of both the lender and the borrower
Of course, a written agreement between two family members or friends won't guarantee you will have your money back by the end of it all. But it does help for you to know the responsibilities of the agreement and it gives you grounds for legal recourse if you end up suing them.
Do gentle follow-ups
We know, we know, it's an awkward situation trying to follow up on your money but it must be done. If your family member or friend is responsible, you wouldn't need to follow up, they will be the ones to update you on their situation. But in case the deadline has come and gone and your bank account is still short, drop them messages and ask them what's up.
What happens if they don't pay you back?
Case in point: Donnalyn's dilemma. If that happens to a personality who lent P1 million, it could happen to you. It's time to bring out your written agreement with signatures and ask your lawyer or attorney to pay a visit. That is, if you haven't exhausted all ways to reach the borrower or if they show no intention of ever paying you back. Whatever the case, the broken agreement just ruined your relationship and this is why you should think twice about lending money to close friends and family.
Check us out on Facebook and Instagram and be the first to know about the latest news and coolest trends!