K-dramas are never complete without their kilig factor, and we've all squealed while watching cute scenes between the female and male leads. But there are times when we couldn't help but catch feels for the second male lead. It's either because the second male lead has a lovable personality or because he just has better chemistry with the lead female. We should know better, though, because in the end, we only get heartbroken while watching the second male lead make way for the person he loves (BRB legit crying). Here are some second male leads that broke our hearts and perfectly demonstrated serious second lead syndrome in K-dramas.
Jung Jae-Yoon (100 Days My Prince)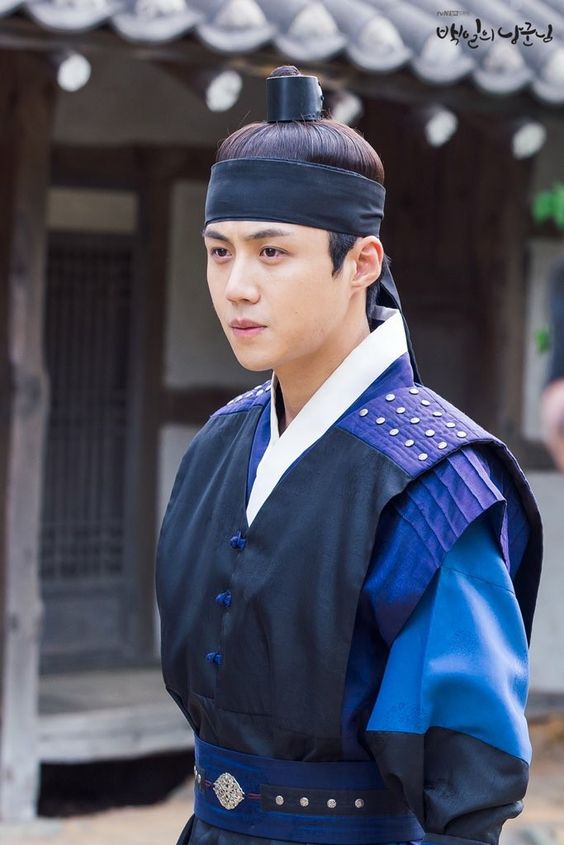 The lovable magistrate of Songjoo village that was always by Hong Shim's side had us swooning with his cuteness and selflessness. Although he suffered from face blindness, he always recognized Hong Shim's face, which made the second male lead syndrome even worse. In the end, he made way for Hong Shim and Prince Lee Yul to be together. But we will never get over this brave and loving character. #JusticeForJaeYoon
Kim Jung-hwan (Reply 1988)
this was the only moment #Reply1988 pic.twitter.com/VHhYje3Nli

— minsey (@insaengi) February 19, 2020
Imagine being in love with your best friend, having to choose between staying friends or risking everything and confessing is one of the hardest decisions any person in love has to make. Kim Jung-hwan is the definition of friend-zoned; he was in love with his best friend Sung Deok Sun and didn't have the courage to confess (talk about ouch). Their story has a happy ending, though, since Ryu Jun Yeol (who played Jung-hwan) and Hyeri (who played Deok Sun) became a real-life couple!
Choi Young Do (The Heirs)
At first, you'll hate him but eventually, you'll fall in love with Choi Young Do. This bad boy is actually a misunderstood soft guy. Although most of us shipped Cha Eun-sang and Kim Tan, Young Do was that one character we became soft for. We all sympathized with this misunderstood character and hoped that he would get his own happy ending.
In Guk-doo (Strong Woman Do Bong Soon)
You'll never know a good thing till it's gone, and this second male lead had to learn this lesson the hard way. Do Bong-Soon was already head over heels for In Guk-Doo but he wasn't interested at her. As time passed he slowly fell in-love with Bong-Soon, but this time she was already in love with Ahn Min-Hyuk. Talk about the perfect case of the one that got away.
Yoon Ji Hoo (Boys Over Flowers)
In K-dramas, no matter how nice you are, you don't always get the girl. Yoon Ji Hoo screams the perfect boyfriend type — he's rich, smart, and kind-hearted, but in the end, he wasn't chosen by Geum Jan-Di. Sometimes, girls just prefer the bad boys. That's life.
Han Woo-Tak (While You Were Sleeping)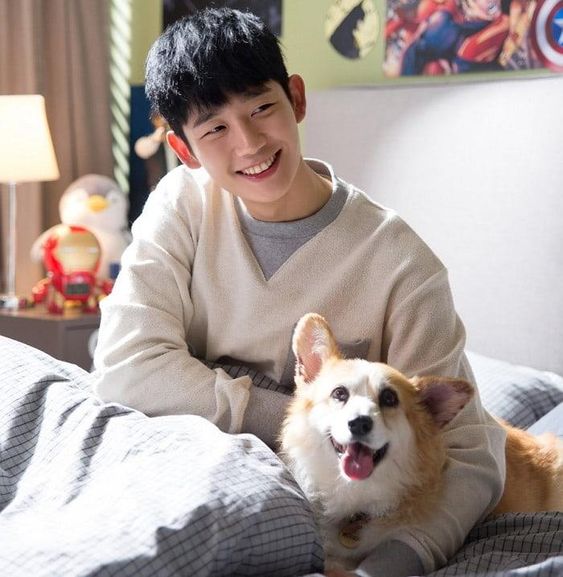 This charming policeman is the type of guy any girl would fall for. Han Woo-tak is a police officer that suffers from color blindness, a condition he had to hide in order to keep his job. His life changes when he was saved from an impending accident which caused him to see the future in his dreams. But unfortunately, he was no match to prosecutor Jung Jae-chan. Long story short, he's a good guy, but he was still second in Nam Hong-Joo's heart.
Go Chung Myung (Hotel Del Luna)
"Shall I go to you? If you beg me to come with you, I will risk my life and do so" -Chung Myung #HotelDelLuna

— ♡ (@kdramaloveu) February 13, 2020
Roaming the Earth for a thousand years is not enough to get the girl! Go Chung Myung was dubbed as a traitor during the start of Hotel Del Luna, but it turns out he's just a guy protecting the love of his life. Unfortunately, this wasn't enough to win Jang Man-wol's heart. (We volunteer us tribute just in case he wants to fall in love again).
Kim Shin Hyuk (She Was Pretty)
This sweet and caring guy had everyone screaming "ako na lang sana" because he's just perfect! Kim Shin Hyuk always made sure that Kim Hye-jin was laughing and comforted her every time she was sad because of Ji Sung-joon. Unfortunately, this wasn't enough as Hey-jin still chose to be with Sung-joon (still bitter because of this).
Which of these K-drama leads got you feeling the second lead syndrome? Tell us below!