It's Time to Treat Yourself With These Self-Care Gifts
Feb 15, 2020 &nbsp • &nbsp Meryl Medel
After the long neverending January, we thought we'd be able to breathe when we enter February. But with the coronavirus scare all around the world, we're getting no downtime (though there has been some good news). Doesn't mean you can't take a breather, even for just an hour or two. Check out these babies on our self care items list you can gift yourself (or anyone who needs a break).
Bath Bombs
First step to a good break is to take a dip and soak up. And what better way than with some bath bombs? They help pamper your skin, making it smooth and soft, and its fragrance, made with the various essential oils in it, help soothe your mind.
Get yourself some Lush bath bombs here.
Coconut Oil Soap
If you're not yet satisfied with your soak, then maybe you can scrub yourself even cleaner with coconut oil soap. It moisturizes and nourishes skin while giving you a refreshing mild scent.
Get your own coconut oil soap from ProSource.
Skin Care Package
After your soak, it's time to take care of your skin, especially on your face. (Of course, you should know what type of skin you have, so you'd know what kind of products you need to get.) Grab these gentle products made to pamper, condition, and uplift your skin, curated especially for the sensitive type of skin.
Get your own skincare package via BeautyMNL.
Deep Heat Massager
When you're done going through your skin care routine, you can sit back against this deep-heat back massager. Read a book or watch a show while you relax and unwind.
Get your own through Watsons.
Essential Oils + Diffuser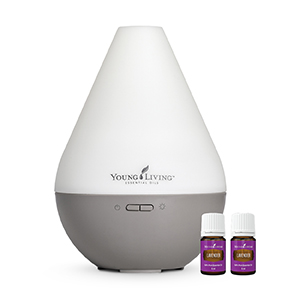 A humidifier, atomizer, and aroma diffuser all-in-one, this Dewdrop Diffuser breaks essential oils and water into millions of microparticles and disperses them into the air to create a refreshing, calming atmosphere.
Get your own essential oils and diffuser from Young Living.
Scented Candles
If essential oils are too expensive for your wallet, then scented candles might just be right for you. It'll give you the same calming fragrances from essential oils and create a warm, cozy atmosphere.
Get your favorite scent from Alice Blue.
Bleeves
When you're ready to hit the sack, turn up the air conditioner and snuggle into your blanket. Still want to scroll through your news feed? No worries — Bleeves is the solution to your problem. It's a big blanket that could cover you all over, but still allow you to hold your phone firmly through the sleeves.
Get your own Bleeves here.
Neck Pillow
If you're really too busy to take a break, just grab a comfy (memory foam!) neck pillow and close your eyes during your commute. The traffic is so bad anyway, you'd probably get enough shut-eye.
Get your memory foam neck pillow via Wanderskye.
Which gift from this self care items list are you adding to cart now? Share them with us below!