8 Signs Senator Sotto Has Never Seen An Indie Film
By Kel Fabie

In what could only be a move meant to troll people, Senator Tito Sotto recently filed a motion asking the MMDA to create an indie film festival to run during sembreak (the very time when kids don't have money, because sembreak) to make sure that it is kept away from the annual Metro Manila Film Festival, held during December. His attempts at justifying these actions only further made people's eyes roll, and lend credence to the theory that Tito Sotto, in all his Senatorial wisdom, probably has never even seen a single indie film for him to be making these motions.
Here are 8 reasons why we think this is the case.
8. He thinks commercial failure should mean we stop giving indie films a chance to strut their stuff.
In the most glaring example of circular reasoning, Senator Sotto is the poster child for all the mainstream claptrap about indie films not deserving a chance in the Festival because they don't really make money.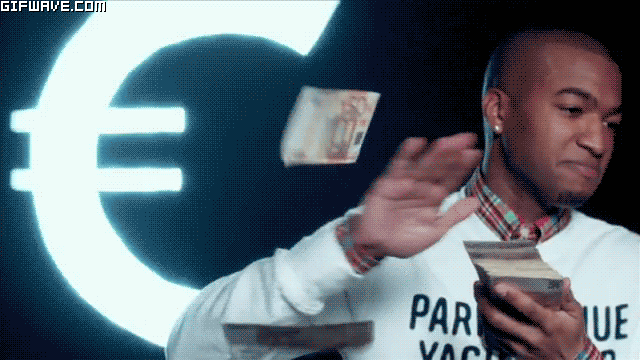 Pictured: how the average MMFF entry is supposed to be at the end of the festival.
The reality is, these movies don't really make any money precisely because we don't give them a chance. How can a movie that is pulled out of the cinema within a mere two days be expected to make any money when it's not even in the market? And given their infinitely smaller production costs, aren't these modest profits already considered a success by these makers, to begin with?
Furthermore, even if box office were a consideration, shouldn't we be considering that after the film has screened, and not before? Oh, right. Because only Vic and Vice and John Lloyd are allowed to make money in the cinemas. Except Honor Thy Father, starring John Lloyd, disproved that when it made no money, and Jose Rizal, starring Cesar Montano, did the same when it made all the money. The fact is, we can only go so far when we try to predict which movies might make money. A lot of it still boils down to guesswork.
7. He keeps harping on a distinction between mainstream and indie films as if that distinction means anything.
Let's have a thought exercise: imagine the movies in this year's filmfest, and imagine they were all just as well-acted out as they ended up being (with the obvious exception of the documentary Sunday Beauty Queen), but with A-listers like Vic Sotto and Vice Ganda starring in those lead roles and actually acting their hearts out. Would the distinction between "indie" and "mainstream" really matter, then?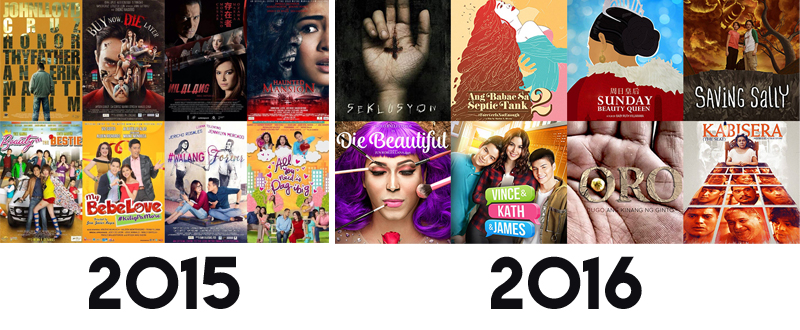 Pictured: a comedy, a couple of horror films, a few dramas a  bunch of rom-coms… wait, you mean the only genre difference between 2015 and 2016 is a documentary?!?
The fact of the matter is, the only difference between the films then and the films now, in theory, would be the star power. After all, Die Beautiful, arguably the best film in the festival if you don't like documentaries, not only featured a mainstream star (Paolo Ballesteros), but was also produced by one of the very people complaining about indie films during the MMFF: Mother Lily Monterverde herself.  Making the line of division between "indie" and mainstream"  stupid, when the line should instead be between "good" and "garbage" flicks. Do we really want to submit garbage to any film festival worth its salt? We don't, right? So why should the MMFF be any different?
6. He doesn't understand what a "quality" film is.
When asked about the quality of the films in this year's MMFF, Senator Sotto quips that these films can't be "quality" if they didn't use high-end equipment to shoot their film, completely missing the point of what "quality" meant. After all, this is the same man who didn't even realize that Vince and Kath and James is not an indie film, but simply a mainstream film that actually passed a simple criteria of quality.
"Iyan ba ang quality? Eh ang dilim-dilim diyan, eh. Buti pa sa Angel's burger, sa harap mo niluluto yung pagkain! Yun ang quality!" – Tito Sotto, probably.
Then again, for a guy whose cinematic career peaked at Super Wan-Tu-Tri, Tito Sen wouldn't know quality if it bit him with diamond-crusted grills.
5. He keeps harping about the kids – the ones who wanted to see Rogue One last Christmas.
Unless you have a 3D theatre near you, most kids wanted to watch Rogue One, and not Enteng Kabisote X, which the box office results clearly proved during Enteng's theatrical run. If he really cared about the kids, why would he want them to patronize garbage like Enteng Kabisote X in the first place? To dumb them down?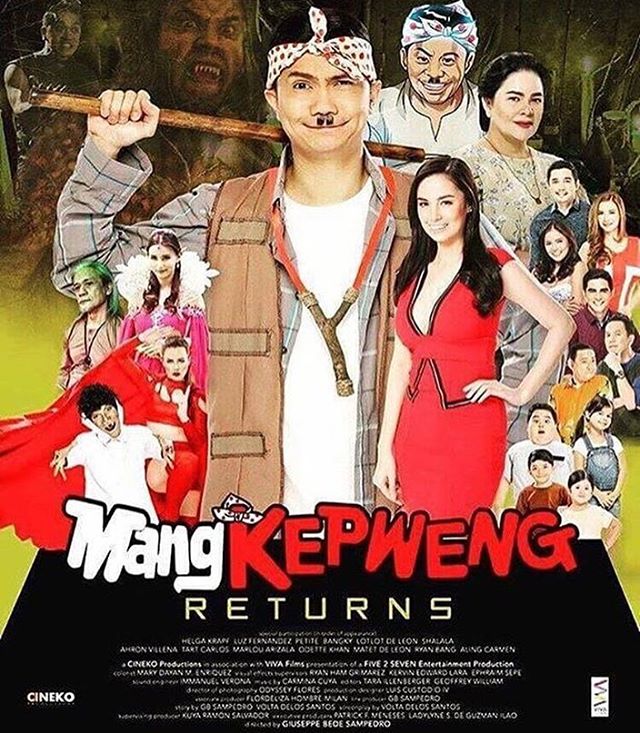 Be glad this wasn't even in the topic, to begin with. Ugggghhhh.
And really, if this festival is all about the kids, as they claim, then why is it that the animated features in past festivals, such as RPG: Metanoia and Dayo, are often the least successful in the box office, by all accounts? The ones that make the most money often end up being films not entirely meant for children, unless you think Super Parental Guardians, with its jokes about extrajudicial killing, are meant for kids over the holidays. The kids are just an excuse, yet when given the chance to, not too many of them willingly chose Enteng Kabisote X, which only proves why Vic Sotto apparently needed the festival.