Yesterday, the LTFRB released a statement which states their suspension of Uber's operation for a month, much to the dismay of the public commuters. Shortly after, the public was understandably up in arms in dismay.
Starting 6 am today, Uber sent text messages to its drivers informing them to stop accepting rides from its users. In what seemed to be a ninja move, the LTFRB apparently used "secret agents" to spy on Uber's compliance. Instead of giving fines, the government agency deliberately ordered the suspension of the TNC. Here are some of the notable reactions from people in social media.
Aang Wouldn't Be Pleased.
JEEP
TAXI
TRIKE
MRT

Long ago, the four nations lived in harmony. Then, everything changed when the LTFRB attacked.

— jetlogs (@jetri_b) August 14, 2017
With Uber (temporarily) leaving us, who will be our savior? HINT: read the thread for the answer.
A Perfect Illustration of What LTFRB Really Is
oh shit I didn't see you there, ltfrb pic.twitter.com/85bfQumN3Z

— Ice Pasamba (@_icepasamba) August 14, 2017
No words needed tbh.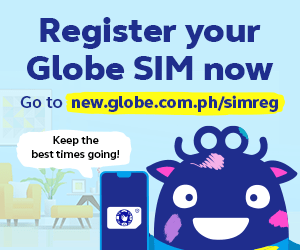 First Day of HELL
Today, uber is down so I tried hailing a taxi.

First taxi: Ay traffic po papuntang Recto. *biglang alis

— Law Students of MNL (@LawStdntsofMNL) August 15, 2017
This tweet basically tells us what life will be with Uber being down for a month. We'd rather get rejected by our crushie than being rejected by the taxi driver when we're running late.
Jess Connelly's Next Hit Track!
working on a diss track called 'fuck @LTFRB'

and a slow jam titled 'love u forevs @Uber'

— Jess Connelly (@JessicaConnelly) August 14, 2017
We'll gladly buy the track in iTunes should it be released!
A Great Proposition, Perhaps?
: Instead of abolishing CHR or PCGG, the government should dissolve LTFRB instead charot.

— MELISANDRE DE ROSSI (@Watdahel_Marcel) August 14, 2017
The people unanimously stand by Uber. So, bye Felicia.
A Baller for a Driver
Due to unfortunate events… I am offering a P500 ride to Makati as an Uber driver today. High fare due to self proclaimed high demand. pic.twitter.com/DqUn691KnM

— Rex Intal (@rexintal) August 15, 2017
PSA: Hardcourt hottie Rex Intal is offering his, uhhm, services to drive you to Makati! Promo is valid only today (sad reacss).
The Case of the Missing 5 Million Pesos
So where did the 5M go that @Uber_PH paid @LTFRB for? What was it for? Na short ba officials nyo sa sharing ng POCKET MONEY??? Kaya ganto? 😂

— Luis Hontiveros (@luishontiveros7) August 15, 2017
A 5 million peso fine was given to Uber regarding those "violations" they've committed. We're now wondering where that hefty sum went. (Or rather to WHOM it went to)
LTFRB Officials? More Like Ninja Agents
LTFRB used secret agents to check Uber's agreement. How about agents to act as taxi passengers and penalize abusive cab drivers?

— Melissa E. Gohing (@GOHINGMELISSA) August 15, 2017
Instead of going undercover on something good, why not put your ninja skills to good use and investigate on the unending complaints on taxis, jeeps, buses, etc.
UPDATE: This morning, Uber filed a motion for reconsideration regarding LTFR's decision to suspend them. With the motion filed, Uber resumed its operations, but LTFRB says the suspension "still stands".
What other reactions caught your attention? Share them with us below!