Severe Tropical Storm Florita (international name Ma-on) left parts of Luzon flooded and wrecked with strong winds and heavy rainfall. The country's sixth tropical cyclone this year made landfall in the Isabela province on Tuesday morning before crossing over Cagayan, Apayao, and Ilocos Norte on the same day.
Florita turned from a low-pressure area to a full-blown severe tropical storm just a day before face-to-face classes started across the country. As the storm continued to rage, local government units suspended classes one by one until the national government announced suspension of classes starting Tuesday, 1 PM in Metro Manila, Cavite, Laguna, Rizal, Bulacan, Zambales, and Bataan.
Rainfall warnings lasted a day or so, and the cyclone quickly moved away to leave the Philippine Area of Responsibility (PAR), but parts of the country have been devastated with homes flooded, crops destroyed, and families displaced.
Marikina
Residents of Marikina kept a close eye on the rising waters of the Marikina River, which reached 15 meters on Tuesday night. After the rain stopped earlier today, the local government quickly moved for their clean-up and flushing operations.
People watch at the foot of Marikina Bridge as the level of the Marikina River slowly rise due to rains from Severe Tropical Storm Florita.
Authorities have raised Alarm Level 1 after the river reached 15 meters. This means residents near the river should prepare. pic.twitter.com/qgTLA9eRHT

— Raffy Tima (@raffytima) August 23, 2022
Cagayan
In Cagayan province, strong wind and heavy rain lashed residential areas and farming lands. Many farmers were also devastated as crops were destroyed across the province.
This is how strong the winds and rains were yesterday in Cagayan when Storm Florita battered the province.

3,000 families were evacuated due to harsh weather caused by the severe tropical storm, which exited the country early this morning.

📍 Aparri
📹 Mary Ann Sarmiento pic.twitter.com/PpTWXSCDE6

— CNN Philippines (@cnnphilippines) August 24, 2022
LOOK: Crops in Baggao, Cagayan are affected by the flooding brought by severe tropical storm #FloritaPH. | 📷: Baggao Information Office/Anita Calderon via PIA Region 2 FB pic.twitter.com/lw5zVZ00TZ

— Inquirer (@inquirerdotnet) August 22, 2022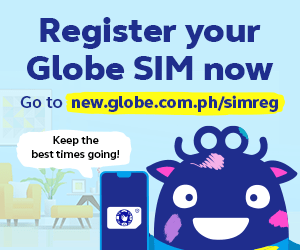 Isabela
Likewise, Isabela province's farmers were left with nothing after the typhoon wreaked havoc on their farms.
LOOK.

Aftermath of #FloritaPH in Isabela province. Rice and corn farms were destroyed, leaving farmers with nothing.

Photos from Danggayan. pic.twitter.com/bIKAApOVrk

— KMP (Peasant Movement of the Philippines) (@kmp_phl) August 24, 2022
Bulacan
Bulacan witnessed flash floods in residential areas, where modified high-ride tricycles are seen to be ferrying students back home as parents wait for them. The flood has also entered classrooms, where teachers had to elevate their wooden tables and other teaching materials using plastic chairs to keep them safe from the flood.
This is the Grade 1 classroom of Hagonoy East Central at Brgy Sto Niño. Teacher's desk is propped on two monobloc chairs. Classes were held here yesterday. pic.twitter.com/9Nany29weY

— Jacque Manabat (@jacquemanabat) August 23, 2022
Quezon City
In Brgy. Talayan Riverside, Quezon City, the flash floods reached head level within an hour of heavy rain, filling the first floors of homes with water and leaving residents stranded.
WATCH: A resident from Talayan Riverside, Quezon City, took a 1-hour time-lapse video of the flood brought by #FloritaPH on Tuesday, August 23. | via @czdleon

More updates here: https://t.co/XhLCODfGfl pic.twitter.com/6JUKw9qUt5

— Rappler (@rapplerdotcom) August 23, 2022
Pangasinan
Classrooms in this school in Pangasinan were filled with water instead of students on the first day of school.
LOOK: Salomague National High School in Bugallon, Pangasinan, is partially flooded due to Severe Tropical Storm #FloritaPH on Tuesday, August 23.

📷: DepEd Tayo Salomague NHS/Facebook | via @czdleonhttps://t.co/XhLCODxhDV pic.twitter.com/kpN3xBZTkJ

— Rappler (@rapplerdotcom) August 23, 2022
Zambales
In Zambales, decades-old trees were knocked down due to Florita's strong winds. Vehicles also had a difficult time traversing the roads due to flooding.
Rain brought by southwest monsoon and Severe Tropical Storm Florita inundated a segment of Olongapo-Bugallon road in Sitio Lalec, Bgy. Sindol in the town of San Felipe, Zambales, Tuesday. @ABSCBNNews pic.twitter.com/e3k5KdxDdE

— Jorge Carino (@Jorge_Carino) August 23, 2022
How can you help?
This morning, floods were said to be subsiding already, but many Filipinos affected by the storm still need help to recover. Different organizations have made arrangements to accept donations, whether in monetary form or in kind, in order to assist those who were affected by Severe Tropical Storm Florita. You can find more details below:
[CALL FOR DONATION: STS FLORITA VICTIMS] As of this writing, there are about 580 Families with a total of 2159 individuals who are in need of help and affected by the STS Florita.This report came from 3 Municipalities, 2 Cities and 18 Barangays in Ilocos Norte. #TignayIlocandia pic.twitter.com/tyFdZKj3u4

— KabataanPartylist ILOCOS (@KPLIlocos) August 24, 2022
Know any other donation drives for Typhoon Florita? Drop the details in the comments.