Filipinos making a local adaptation of a Korean drama is nothing new, but such an adaptation getting noticed by the original cast members isn't something that happens every day. But this is exactly what happened with the currently airing Filipino adaptation of the Korean crime thriller Flower of Evil.
Lee Joon-gi promises to check it out
View this post on Instagram
Lee Joon-gi, who played the lead role in the original drama, shared the promotional posters of the Filipino adaptation on his Instagram account. The Korean actor said that he heard about the project from his Filipino fans and promised to watch the show. "I will check this out. And it will be great. Very happy to see you guys," he wrote in his caption.
The PH cast thanks him

The cast of the local adaptation couldn't help but feel kilig upon seeing the support from the OG drama actor.
"You and the whole cast gave such a powerful performance that people all over the world wanted to make adaptations of the show," lead actress Lovi Poe wrote in reply, while co-star Denise Laurel left a couple of purple hearts in thanks.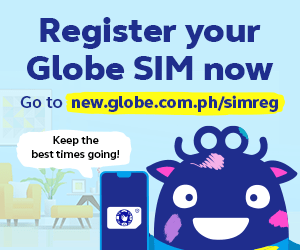 Flower of Evil, the original K-drama
Aired in 2020, Flower of Evil followed a seemingly perfect man who has hidden his past and real identity from his detective wife and young daughter, living many years under a false identity and creating a life with her. However, once a series of unexplained murders begin happening around their family, the detective is forced to confront the truth behind her husband. Starring Lee Joon-gi and Moon Chae-won in the lead roles, the Korean drama received critical acclaim and several awards.
Flower of Evil, the adaptation
View this post on Instagram
A Filipino adaptation was first announced last 2021. Both lead actors Piolo Pascual and Lovi Poe were immediately cast in their roles shortly after. The local adaptation follows a similar plot as the original with names localized. There are a total of 32 episodes for the whole series. Episodes drop every Friday on Viu, then are aired on Sundays on Kapamilya Channel, A2Z and Jeepney TV. The series is set to wrap up on October 9, 2022, so you can still catch up!
Watch the trailer here:
Follow us on Facebook, Twitter, Instagram, Tiktok, and Youtube for the l8est entertaining, useful, and informative lists!