With thousands of albums sold, undeniable talent, and a string of now-iconic hits like "Spaghetti Song," "Sumayaw Sumunod," and "Bakit Papa" under their belt, no one can deny that the SexBomb Girls is the country's most iconic girl group of all time.
That's why something in this crazy cosmos shifted after Netflix dropped a short teaser featuring these lovely ladies. We were all bracing ourselves for something epic — SexBomb content on Netflix? Finally?? But as it turns out, the streaming giant only gathered the SexBomb Girls to promote their lowered subscription fees in the Philippines. Although our hopes of a new SexBomb Girls era were crushed, we've got some suggestions in case Netflix wants to work with everyone's favorite girl group. *cross fingers*
A Netflix documentary
After the original SexBomb Girls parted ways to pursue their own careers, countless fans have been asking for a reunion for eons. These women were a big part of the childhood of many Pinoy 90s kids. It would be interesting to learn more about their meteoric rise to fame, their sisterhood, and even their lives after the group peaked. Netflix needs to create the Get! Get! Aaawww!: A SexBomb Girls Documentary ASAP. (It's a working title.)
All Daisy Siete episodes on Netflix? YES!
Aside from having a successful music career, the SexBomb Girls have starred in numerous films and TV series. Among them is the daytime drama anthology Daisy Siete on GMA Network, which aired from 2003 to 2010, with a total of 26 seasons. Daisy Siete walked, so Ang Probinsyano could run! The series is a modern Pinoy TV classic, and we won't be surprised if Netflix decides to make it available on the platform. The daytime series still has a huge fanbase, and who knows? Even Gen Zs and millennials might give it a try. 
Where Are They Now: 8 Members From the Original Sexbomb Dancers and Singers
Where Are They Now: 8 Members From the Original Sexbomb Dancers and Singers
Janus Dosequis Harvey | Jun 13, 2022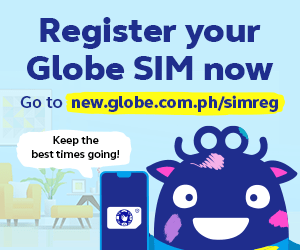 A Daisy Siete reboot doesn't sound bad, either
Speaking of Daisy Siete, we won't say no to a reboot of the series with new faces to take on the iconic roles it has produced. Of course, we'd still love to see some original cast members as well, like Rochelle Pangilinan, Jopay Paguia, Sunshine Garcia, Izzy Trazona-Aragon, and Mia Pangyarihan. 
If you need a recap of what Daisy Siete is about (because you're probably now a busy tito or a tita like most of us), check out the video above for reference.
Nevertheless, netizens were happy to see the country's OG girl group back!
The fact that SexBomb Girls became a hot topic on local Twitter says a lot about their popularity and impact on Pinoy pop culture. They can sing a song about the most random thing, and we'd still be listening. That's how iconic they are. Take a look at what netizens have to say about the girls' newest ad!
Did you see that Netflix? We want MORE!
Kung naabutan mo to.. dapat may Lima ka Ng Anak 🤣🤣🤣🤣

— Zai2014 (@Zai20142) February 21, 2023
Grabe naman! 😭
Nakakamiss ang Sexbomb Girls( iniiyakan ko pa dati to kapag wala akong poster at notebook) https://t.co/WV8VjipuEM

— Ci Angeles🖤 (@MrCiian) February 21, 2023
Admit it, buying any of the SexBomb Girls collectibles is a must for fans!
What's your favorite SexBomb Girls memory? Let us know in the comments!
Follow us on Facebook, Twitter, Instagram, Tiktok, and Youtube for the l8est entertaining, useful, and informative lists!