Filipinos are some of the biggest foodies around the world. Pinoys love to cook, to find new restaurants, and to try new dishes. In fact, Filipinos love to mix and match and come up with new combinations to create a new whole flavor. Sometimes, other people might think that some of these are weird Filipino food combinations, but for Pinoys, the oddity doesn't matter — as long as it's delicious.
Sundae and fries
The most upvoted answer is Redditor u/Polykiddd's sundae and fries. While many agree with him, there are also some people who replied to his comment that it makes sense. Warm and cool. Salty and sweet — just like champorado and tuyo. Which, speaking of…
Champorado and tuyo

The second most upvoted answer is the combination of champorado and tuyo. "I really don't get why they pair [them]", said one. Redditor u/Mananabaspo compared the salty-sweet combo with other similar treats like salted caramel, which marry two opposing flavors to create an amazing new one. Makes sense, doesn't it?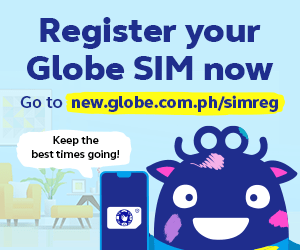 Fries and gravy

Most restaurants or fast food chains in the country serve fries with ketchup. So it's understandable why most would find this combination a little weird. But this one isn't too unusual… The combination of fries and gravy is exactly what Canada's poutine is all about.
Sinigang and ketchup

"First time I've heard of this combo!" commented u/filozopo. While sinigang is already good when cooked through the classic way, some people think you can still improve it — and using an unlikely ingredient: ketchup. According to those who've tried it, adding ketchup as a dip makes the sinigang soup more rich and flavorful, which will make you want to eat more.
Soft drink and raw egg

This combination could use different brands of soft drink, like Sarsi and Royal. But most say that there's a "health benefit" behind it. Redditor u/BILBO_Baggins25 said it was for "muscular growth" while u/macrometer said it was for chickenpox.
Mayonnaise and fried fish

For most Pinoys, the go-to dipping sauce for fried fish is a mix of soy sauce and calamansi. But for some, they prefer mayonnaise instead. Redditor u/LividImagination5925 compared it with tartar sauce, which is a staple for some fried fish dishes.
Corned beef and ketchup

You might be skeptical about this combination at first, but according to a few redditors, this isn't too weird. In fact, they even shared that you could pair corned beef with a few other sauces, like cheese.
Coffee and fried rice
This is another combo that marries two opposing flavors. Many Filipinos have tried this, despite the weird looks they may get from others. Others even replace the coffee with hot chocolate.
Follow us on Facebook, Twitter, Instagram, Tiktok, and Youtube for the l8est entertaining, useful, and informative lists!