We've all been guilty of purchasing multiple pairs of shoes and ending up wearing them rarely or not at all. It's a huge waste of money and closet space. It's time you downsized your footwear collection by keeping only the basics — pairs you know you'll wear and never neglect. But keep in mind that if you want to truly go basic, you'll work with whatever you already have. Check your closet if you've already got these 8 pairs of shoes every woman should own. If not, then it's time for you to upgrade!
Cool boots
View this post on Instagram
Switch up your style every now and then and build your collection of boots. Even if local temperatures rarely dip below 20-degrees Celsius, that's no reason to enjoy an OOTD finished off with cool boots. You can go for the classic Dr. Martens 1460 boots (P10,990) or save a lot of money and get Filipino-made boots that look the same instead. There's Rob & Mara's Blake boots (P2,990) available in black, brown, and amaretto. It's made from 100% premium genuine cowhide leather upper and has ultra-soft cushioned textile footbed for all-day underfoot comfort.
View this post on Instagram
Klairr PH's catalog has cool Black Combat Boots (P1,950) and their newly released Chelsea Boots (P2,300). These are both handcrafted by Marikina shoemakers and are made from cow leather with rubber soles.
Where to Purchase Cool High-Cut Boots to Complement the Chilly Weather
Where to Purchase Cool High-Cut Boots to Complement the Chilly Weather
Kyzia Maramara | Oct 28, 2020
Heels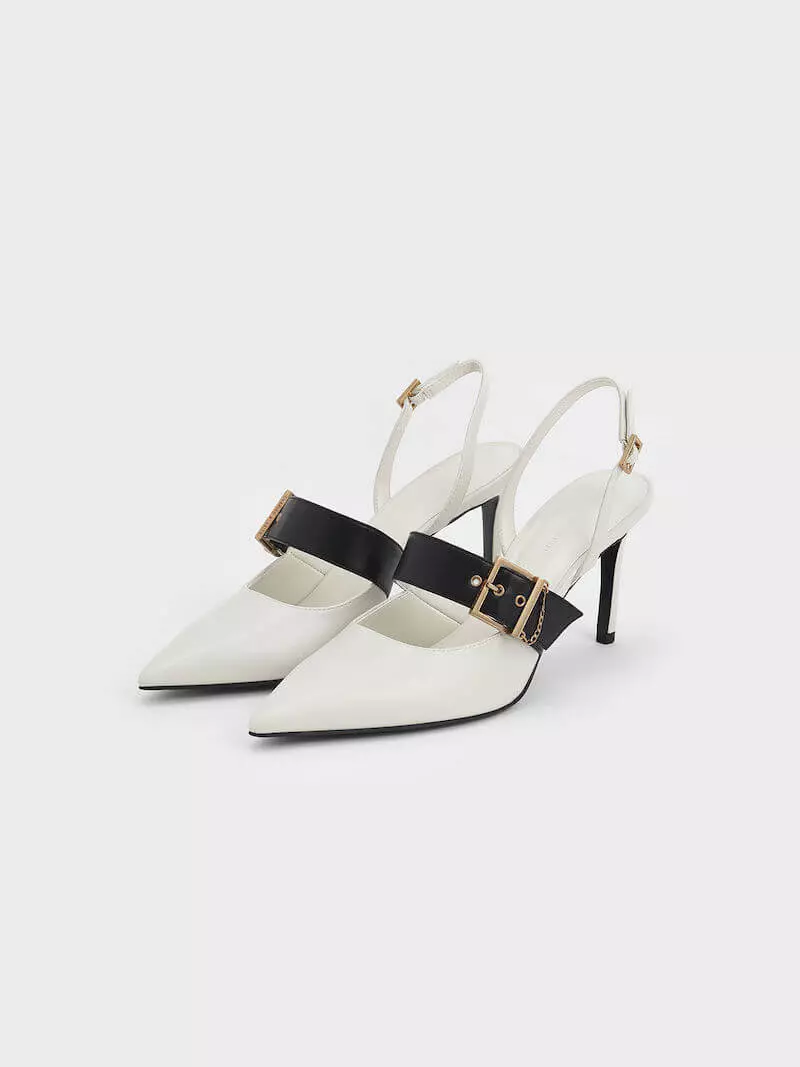 Whether you love wearing killer heels or you prefer kitten heels, you should always have a pair in your collection. Heels elevate outfits from simple to elegant. You could even wear jeans and a white shirt paired with heels (and maybe a bold red lip) and you'd look sophisticated. A pair of shoes like the Charles and Keith Lunar New Year Collection: Hailey Buckled Slingback Pumps in Chalk (P2,599) could do just that. The bold broad buckle gives it a touch of edginess.
View this post on Instagram
Homegrown brand HUE has a wide collection of heels in varying styles and heel height. The Brizia pair in Creme (P1,590) is made from vegan leather with a 3-inch heel. It comes with a long strap that looks elegant wrapped arounnd your ankle.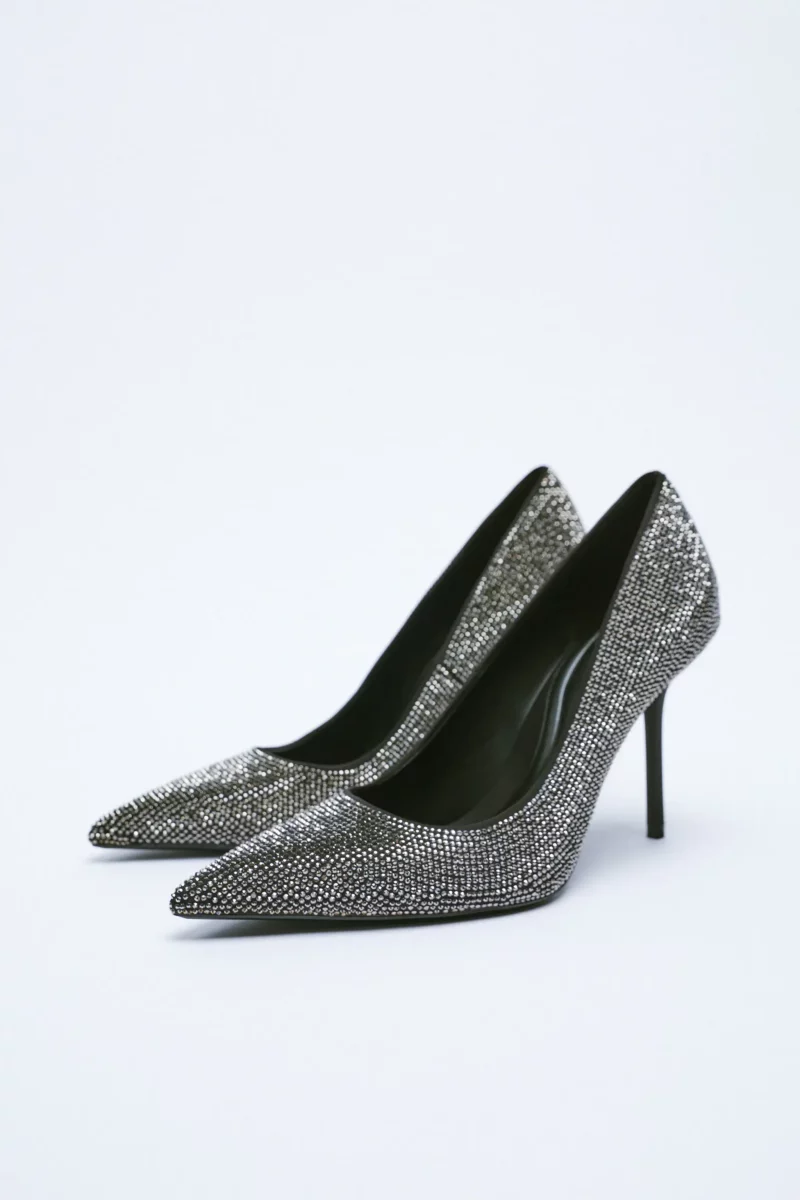 You can also go for a subtly festive look with Zara's Sparkly Heeled Shoes (P3,995). Bust these out for formal parties or wear them to date nights with your special someone.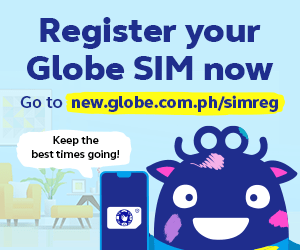 Comfy running shoes
View this post on Instagram
Even if you don't work out or run, it's a good idea to own a pair of running shoes. These are designed to be so comfortable so you can walk around in it all day without hurting your feet. They're perfect for traveling!
The new adidas Adistar (P6,500) was designed with runners in mind. Designed to strike soft and push forward from the first step to the distant last one, the new adidas Adistar features a cushioned collar and tongue combined with an engineered mesh upper – made in part with Parley Ocean Plastic. It offers a package of support and protection combined with a consistent rocking motion that creates a rhythmic flow from stride to stride. It also looks so cool with three colorway options — black/white/gray, turbo/hazel sky/almost pink, and grey six/sandy beige met/hazel sky.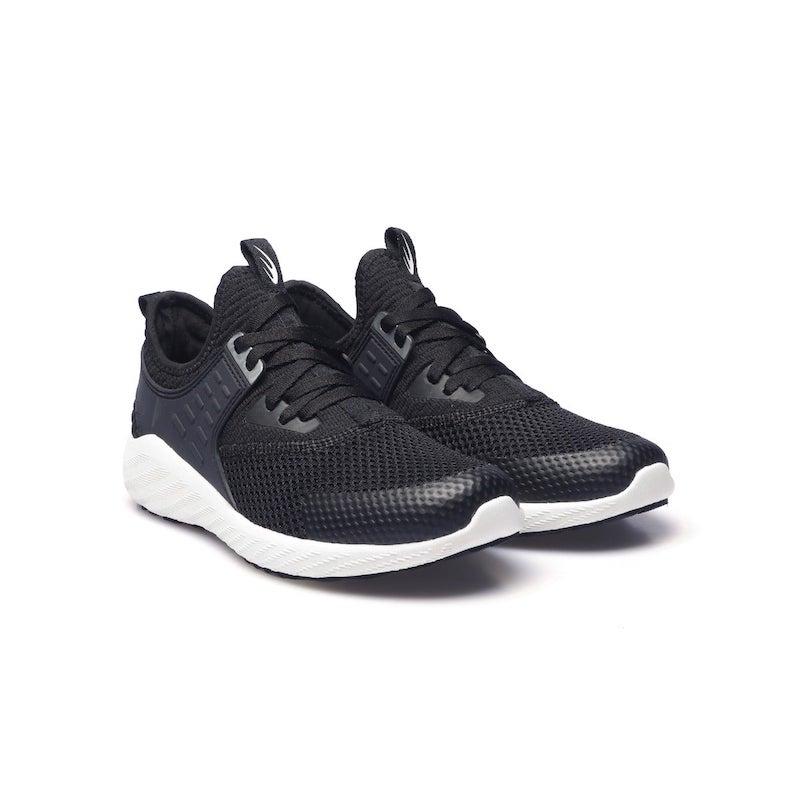 On a budget? World Balance has a more affordable selection of performance shoes you can check out. Their black-and-white Tresna L shoes(P2,099) can be worn to the gym or as your stylish everyday footwear.
Pump Up Your Kicks with These Stylish Sneakers from Filipino Brands
Pump Up Your Kicks with These Stylish Sneakers from Filipino Brands
Jeremiah Santos | Aug 11, 2021
Everyday sandals
View this post on Instagram
Sandals are another essential part of your basic footwear collection. They're the perfect go-to pair for anything from running errands to taking it with you to the beach. Malaya Swim has the prettiest color combinations for their sandals. Their Pacifico collection (P1,990) features an all-leather sole with the softest genuine kid leather straps. Each is handcrafted from start to finish by Marikina shoemakers. You can even invite your besties so you can match on the next beach trip.
View this post on Instagram
Not a fan of bold colors? Local brand Meraniel's Mera fisherman sandals (P2,290) is perfect for you. It's made from genuine leather with padded insoles for comfort. You can choose from different muted colorways to fit your wardrobe aesthetic.
View this post on Instagram
Or how about trying something fun with Renegade Folk's Happy Hour Sandals (P2,590)? Experiment with the number of ways you can tie the fabric strings!
Start 2022 on the Right Foot with These Comfy and Stylish Sandals (For as Low as ₱350!)
Start 2022 on the Right Foot with These Comfy and Stylish Sandals (For as Low as ₱350!)
Cristina Morales | Jan 17, 2022
Mules
View this post on Instagram
A pair of mules could instantly turn an outfit from boring to classy, especially if they're designed with buckles. Take the white tee and jeans combo for example. Paired with mules and a few pieces of jewelry, it could transform a lazy outfit into a classy Parisian fashion. Pair your mules with any outfit — jeans, leggings, trousers, skirts, shorts — practically your whole OOTD!
Check out the Straightforward Do It Premium Mules (P3,499) or the more affordable Straightforward Premium DVL Modern Mules (P1,499).
View this post on Instagram
Another great option is the Rob & Mara Celeste mules (P1,880) available in brown, white, and black. It's made from 100% premium genuine cowhide leather for durable comfort and long-lasting wear. Plus, it's Marikina-made so you know it's going to last you a long time.
Classic white sneakers
View this post on Instagram
You can probably forget all the other shoes on this list but not the classic white sneakers. It would be a crime to not have a reliable pair in your shoe cabinet. White sneakers not only go well with everything — dresses, skirts, jeans, and on some occasions even gowns — but they're pretty comfortable too. Check out homegrown brand Straightforward's Superlight White Sneakers collection (P2,500). These sneakers have different colored heel tab options for that added pop of color that's still minimalist.
View this post on Instagram
Another awesome local brand is Sanbera with its Marikina-made Sanbera Real Classic White Sneakers (P2,295). It's got a double canvas upper for extra durability and a sustainable natural rubber midsole and outsole. And if you ever need insole replacements, you can get Sanbera's Coco-Coir insoles (P150) made from natural coconut fibers and upcycled materials woven by talented weavers from Quezon Province.
View this post on Instagram
Balthazar's Avery sneakers (P4,390) is another great local brand option. This pair is made from premium full-grain leather with removable cushioned insoles.
Basic ballet flats
View this post on Instagram
There are days when you just can't be bothered to slip into sophisticated footwear. Keep things simple and comfy with basic ballet flats. Posh Pocket Shoes has cracked the code when it comes to ballet flats. They've got a collection that's tried and tested by so Filipinas everywhere. Go for the Pointy Basic (P1,450), Daily Shoe (P2,500), and Pointy Bow (P1,450) if you're feeling extra. Each pair is handcrafted in Marikina and features soft, double padded insoles. Posh Pocket Shoes normally sell out fast but you can reach out to them on Instagram to inquire about pre-orders.
Statement shoe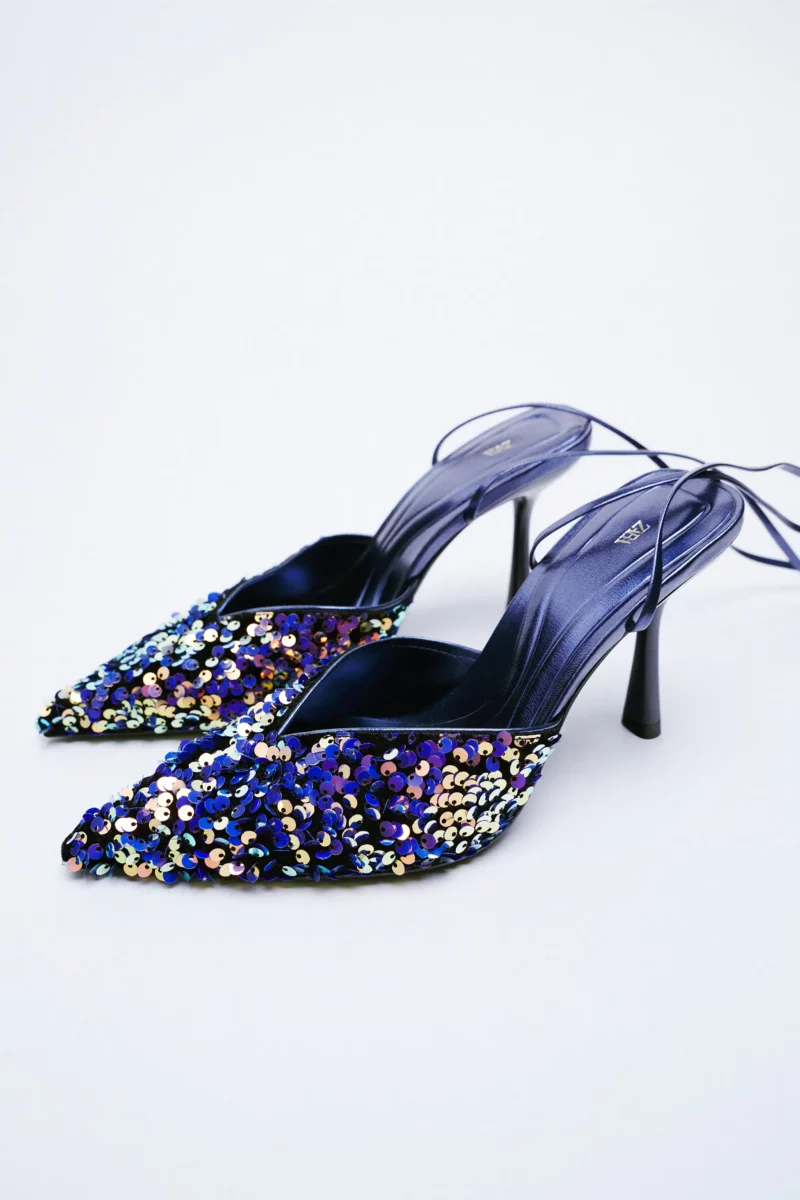 Here's another pair of shoes every woman should own. Every girl needs a statement shoe — a pair that's so bold it's eye-catching. Although you might find it tricky to come up with an OOTD that will complement these shoes, it's still an exciting challenge mixing and matching. Statement shoes could be anything from heels to sneakers to boots. Wear the Zara Sequinned High Heel Slingback shoes (P3,995) to parties, the Charles and Keith Rhys Coloured Sole Chelsea Boots​ in Lime (P4,499) on gloomy days in the metro, or any other bold, textured, and patterned footwear. Just have fun with it!
Check us out on Facebook, Instagram, Twitter, and YouTube, and be the first to know about the latest news and coolest trends!