With The King's Man, director Matthew Vaughn (X-Men: First Class, Lock, Stock and Two Smoking Barrels) returns to the big screen franchise he kicked off with 2015's Kingsman: The Secret Service, based on Mark Millar's (Kick-Ass, Wanted) comic book series of the same name. Set in the early 1900s, the film presents the beginnings of the espionage group operating under the credo "Manners maketh man."
Does the new entry deliver on its predecessors' promise of being an ultraviolent love letter to the cinematic superspies of yore? Read on to find out! 
The story

The story opens in 1902, where we meet Orlando (Ralph Fiennes, Harry Potter, No Time to Die), a British aristocrat and pacifist who survives unspeakable tragedy during the Boer War. Vowing to make the world a safer place for his young son, Orlando spends the next decade forming the series' eponymous spy organization. Under the codename "Arthur", Orlando and his team of clandestine operatives enforce international peace by any means possible. But when Europe finds itself in the grip of The Great War (later known as World War I), Orlando and his fledgling team will need to call upon every resource at their disposal to save the (Western) world.
History, remixed
At first glance, the notion of a cheeky, action-comedy take on a conflict that killed millions would require a suspension of disbelief far greater than that demanded by the classic British spy romps that the Kingsman films generally pay homage to. But with The King's Man, Vaughn and his cohorts have found an effective emotional throughline from the series' inherent irreverence to the inhumanity and senselessness of global conflict. Perhaps more incredibly, they've managed to find credible parts of actual historical events for Oxford and his team to find themselves. One-part rip-roaring spy flick, one part historical documentary, it's honestly kind of shocking just how much history this film not only saw fit to include, but actually gets right!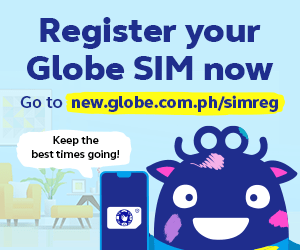 Real world super villains

As presented here, the motivations of petulant world leaders — however exaggerated — are little different from those of, say, your average James Bond villain. Mel Brooks (The Producers, Young Frankenstein) has famously maintained that laughing at history's dictators and "strong men" robs them of their posthumous power, and the deliberate casting of Tom Hollanday (Hanna) as (the UK's) King George, (Germany's) Kaiser Wilhelm, and (Russia's) Tsar Nicholas, depicting them as interchangeable buffoons, show that Vaughn is clearly in on the joke.
A spy among men

On the other side of the equation, Fiennes is in his element, portraying Orlando, Duke of Oxford, with all the refinement and lethality one would expect — prim and proper when needed, but every bit as capable Colin Firth (Love Actually) was in the first two movies. If manners maketh man, Fiennes is an exemplary choice to show us who set that standard, lifting elements from his tenures as 007's stern spymaster, "M" (whom he's played since 2012), and dapper agent John Steed (whom he played in 1998's disastrous The Avengers) and combining them into something altogether unique.
Team effort

Orlando is capably assisted in his mission(s) by Gemma Arterton (Quantum of Solace) and Djimon Hounsou (Amistad, Shazam), who are introduced to us as members of his household staff. It is only when Orlando's son, Conrad (Harris Dickinson, Maleficent), is brought into the mix that they are revealed as Agents "Gallahad" and "Merlin", respectively. Arterton is the no-nonsense voice of reason, balancing out her teammates' more emotional impulses, while Hounsou is dependable as ever as Conrad's mentor. Cleverly, the spies' intelligence network is comprised of operatives who, like Gallahad and Merlin, use their positions as household and administrative staff to glean information from world leaders. It's a clever bit of worldbuilding that fits right in with the fantastical proceedings.
Extravagant action

Whether it was Colin Firth facing off against an entire church of artificially crazed worshippers, or Elton John delivering a flying kick to a robot dog, a trademark of the Kingsman series has been its over-the-top action. Vaughn's ability to concoct sequences that have audiences simultaneously cheering and wincing is on full display here, presenting us with a frenzied, showstopping battle against the mad monk Rasputin (Rhys Ivans, Harry Potter, Spider-Man: No Way Home) — set to Tchaikovsky's 1812 Overture!! — that is absolutely the price of admission. By the time we get to the finale, involving a plane, an elevator, and a surly mountain goat, we are well and truly on board for the unfolding madness.
The next chapter

Perhaps spurred by Kingsman: The Golden Circle's mixed reception, The King's Man represents a smart reinvention for a promising franchise – by going back to the very beginning of the Kingsman group, Vaughn has effectively wiped the slate clean, without negating the films that came before. By combining the series' signature frenetic action with historical events, everything old is new again and, with the next lineup of agents (played by some very familiar faces!) taking their seats at the end, one can't wait to see what insanity happens next. To further whet the appetite, the film features a post-credits sequence that had this writer laugh out loud, though one does wonder if Vaughn's team may have bitten off more than they can chew with that particular character's reveal.
The bottom line
Bloody and brilliant in equal measure, The King's Man is a knockout entry in a series that consistently manages to find new twists on a well-worn genre. Anchored by Ralph Fiennes in a seemingly tailor-made role, and backed up by a solid supporting cast (which, by the end, has grown even more impressive), it would seem that the best is yet to come.
Check us out on Facebook, Instagram, Twitter, and YouTube, and be the first to know about the latest news and coolest trends!