Before Facebook, Friendster was the first social media phenomenon that had us hooked in the world of the internet. Despite lacking the tools for one-on-one conversations, Friendster has become a haven for people who love connecting with friends and sharing happy thoughts, creative ideas, and mostly random feelings. And admit it–it even made you do a lot of silly things which you consider now as "jeje."
If you've been addicted to this website before (which, by the way, was almost a decade ago), here are the things you will be able to relate to:
You loved answering surveys from the "Bulletin Board."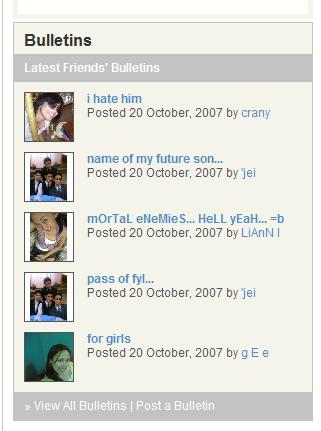 Friendster Bulletin Boards are actually intended for personal announcements to all your friends, but they've actually become a slumbook-style survey board that you really loved answering, despite the nonsense questions that end up taking the rest of your day.
Ex. "What are you doing right now?"
– Answering this survey
Giving out "testimonials" is a must for you.
You weren't using Friendster right in those days without you giving out testimonials. It was a fun and cheesy way to express your love and admiration to a friend. But there's a rule: If you made a testimonial for someone, it's automatic that she has to do one for you also. Thus the classic phrase, "Pahinging testi!"
You've learned some basic HTML and CSS coding just to beautify your profile.
You believe that your profile is a reflection of who you are, and if you can't find the "Friendster layout" that suits you, then you go and make a personalized one. And it  took you hours to do one because of all the coding that you tried to learn!
You take your "shoutout" very seriously.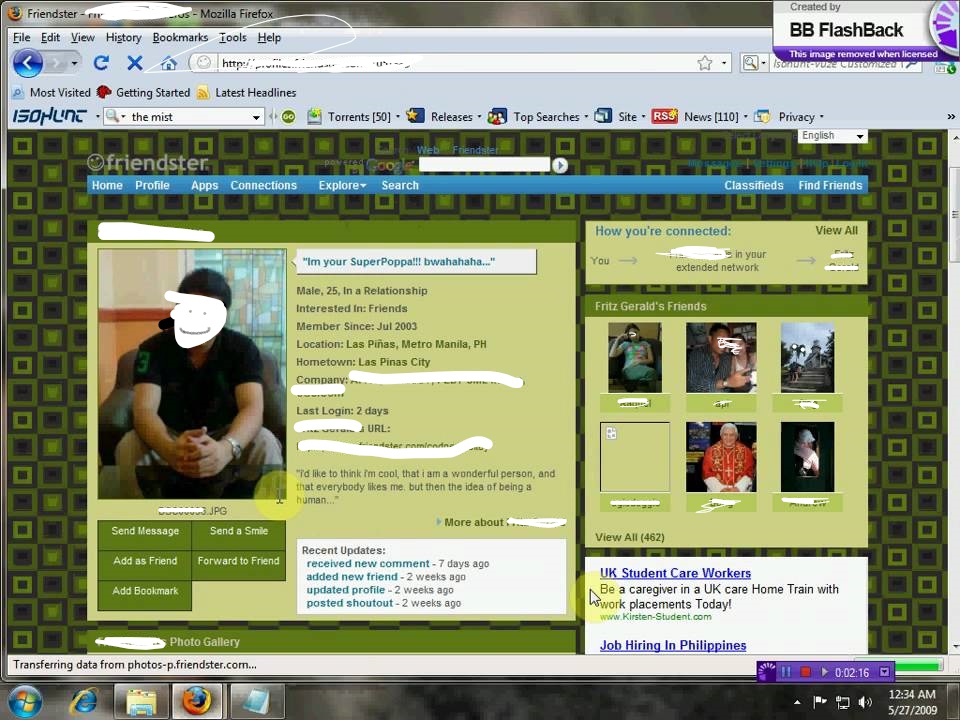 A Friendster "shoutout" is similar to Facebook's "What's on your mind", so it's got to be short but creative. If not short quotes from well-loved icons, song lyrics would always be your top choice for a shoutout. But if you're too lazy for that, you just throw in the first cheesy line that will come to your mind.
You even put a music background in your profile.
You really love the idea of your favorite music playing in the background when people visit your profile. Some of your favorite widgets include videokeman.com's playlist or mixpod.com's music widget for multiple songs. Plus, your profile will definitely look cool if the playlist is not visible on your page, and only the play and pause button can be seen.
You change or edit your Friendster layout every week or so.
Remember those sparkly gifs you love putting on your profile? Don't worry, almost everyone did that. Even the moving background and the glittery cursors—oh, the things you do to make your profile stand out.
Featured Friends is one of your favorite profile tab.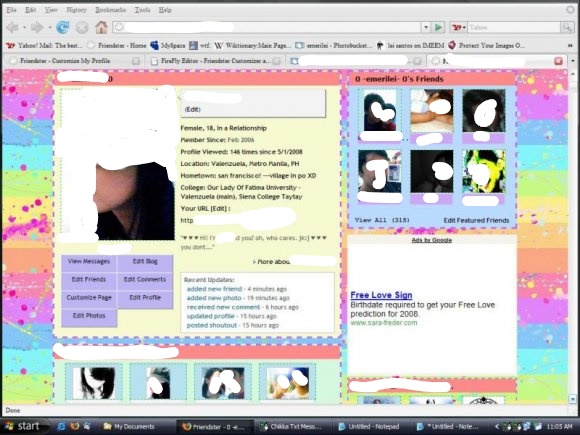 There's a special place for the people you love in your profile, and that is the "Featured Friends" section. You love arranging them in a specific order, and of course, the bestie or your SO always come first.
There's never a time you won't check your "Who's Viewed Your Profile" notification.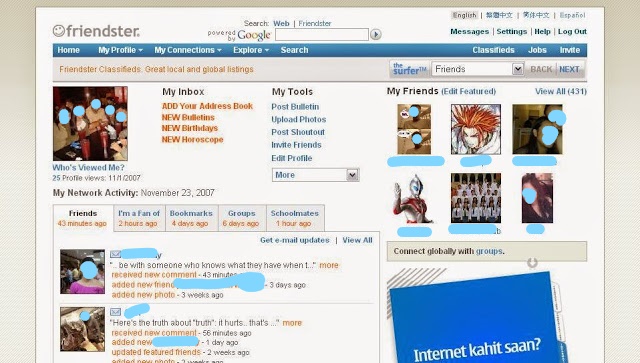 Admit it, you miss constantly checking up this feature to see if your crush has checked your profile!
What do you miss about the Friendster days? Tell us in the comments section below!