What is the mark of a true Filipino? Is it the color of the skin or the shape of the nose? Is it the warm smile that would tell you how friendly and dependable this person is? Is it the accent or the way they speak? If you want to test if you're a true Pinoy (because living in the country alone doesn't guarantee you are!) read on to find out, you might find yourself smiling.
1. You don't remove the plastic from new gadgets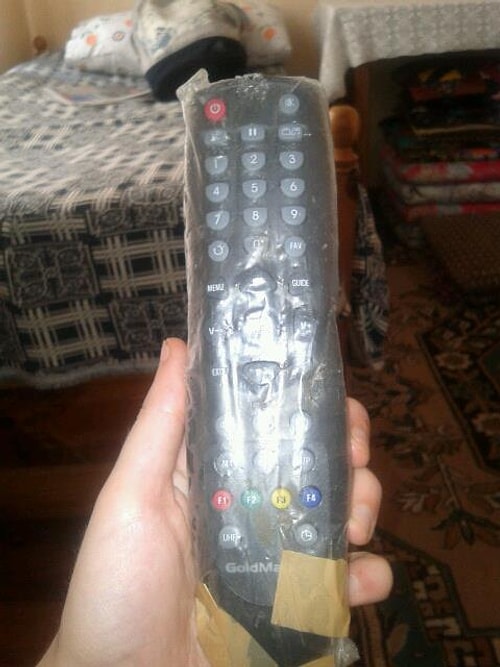 It might be superficial, but admit it, it's true! The new television in the living room will at the end of the day be always covered by the huge plastic it came with. Remote controls are wrapped in plastic to preserve them. This just shows how much we care about our things, err, well while they're new.
2. Huge family gatherings with lots of food
#GrowingUpFilipino our family gatherings pic.twitter.com/Wa1yjxtxYO

— ㅤ (@lilchubstin) July 15, 2015
For a Filipino, a gathering is not a gathering without tons of food! It could be a birthday party, a reunion, or just a simple celebration but there has to be enough food for all the guests.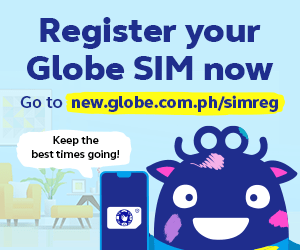 3. Normal birthdays always consist of the same food and the same activities
A typical Pinoy birthday party will always have these on the menu: spaghetti, fried chicken, spring rolls, marshmallows and hotdogs on a stick, pancit, and that bottle of Coke. Let's not forget the karaoke machines available all through out. Or the people making kids dance the eternal spaghetti pababa or the otso-otso.
4. Christmas starts in September
This is when Filipinos start to shop for their Christmas gifts so expect heavy traffic and lots of people in malls when the –ber months start! Decorations are also slowly being put up and you'll see lanterns being sold on the streets. What an exciting time!
5. You know someone with names repeating themselves or with the unwarranted H
Mae-Mae, Jon-Jon, Den-Den, and the rest of your family or your neighbors with names repeating themselves. Some even have the unwarranted H, or if they're really making a career out of it, repeated names with the unwarranted H: Mhae-Mhae, Jhon-Jhon, Dhen-Dhen. Classic.
6. You call older people who aren't related to you Tito and Tita or Kuya and Ate
Because we can't just call them by their first names! For a Filipino that wouldn't feel right and might sound too disrespectful.
7. Mano is very important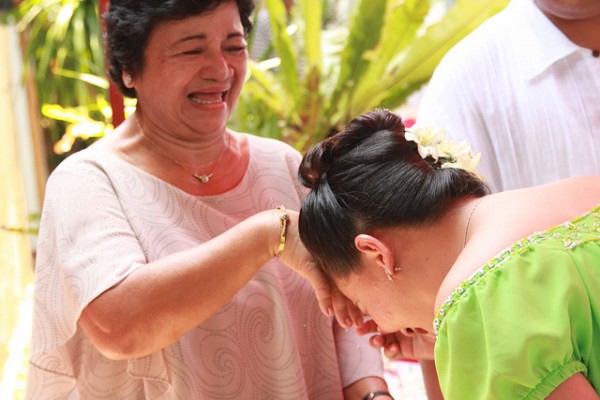 Being the perfectly polite beings that we are, we can't go to a family gathering without having to "mano" all the relatives. It's mandatory and it shows respect!
8. Every out-of-town warrants a pasalubong
People going on a vacation feel obliged to bring something back to their friends at the office or at school. Mostly these are keychains (you know, the ones from Singapore, Cebu, Baguio).
Do you agree with this list? Tell us in the comments section below!