Here's one thing you need to know about BTS' fanbase ARMY — they will go to great lengths to protect their favorite boys. That is why when word got around that Filipino rappers Skusta Clee and Flow G released a song that suspiciously sounded like a BTS track, PH ARMYs did not hesitate to call them out.
International superstars BTS released 'Ddaeng' as a diss track for the group's haters and critics
'Ddaeng' (땡) is a 2018 hip-hop diss track by South Korean band BTS. Rap line members RM, Suga, and j-hope sung the track as part of the band's anniversary celebration. A few days ago Skusta Clee and Flow G released 'DEYM' and ARMYs are convinced it's heavily plagiarized. But aside from the titles, are there other similarities between the two?
'Deym' vs 'Ddaeng'
you be the judge:
right ear – ddaeng by bts;
left ear – deym by flow g ft. skusta clee

(i highly advise you to use earphone while listening to this)
note: i increased the speed of deym by a bit to match the bpm of each other pic.twitter.com/y509A2ic3O

— ᴮᴱ clary⁷₁₃ 🌸 (@lovelykoopjm) October 4, 2020
'DEYM' is a head-bopping track by Skusta Clee and Flow G for the video promotion of the clothing line BrandFor199x. It seemed like the music video concept was ironically robbers and thieves judging from the balaclavas and bandanas. It would otherwise have been a great song if only the beat and the flow weren't almost identical to BTS' rap hit 'Ddaeng.' Want to know just how similar? Try listening to the comparison video above made by an ARMY.
The video for 'DEYM' was posted on Sept. 22, 2020 and to date has had 414,367 views with 17k dislikes. The comments section has also been flooded by accusations of plagiarism.
Skusta Clee denies plagiarizing, makes account
GET OFF PRIVATE TWT. we ain't dumb yk #PROTECTSKUSTACLEEATALLCOST pic.twitter.com/xbxWr2wYja

— alex⁷ • D-5 (@jinkookienim) October 4, 2020
Sunday evening after his song trended online alongside accusations of plagiarism, Skusta Clee finally reacted. He posted a tweet breezily denying the allegations and proceeded to set his account to private. A classic move for when one is under fire but also a move that further angered PH ARMYs.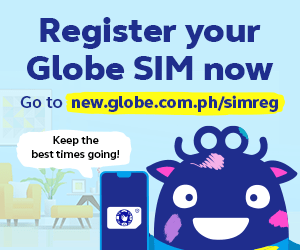 Skusta Clee fans rush to defend him
tf is this#PROTECTSKUSTACLEEATALLCOST pic.twitter.com/bo1WjoFUMC

— chie⁷ (@bts_chie7) October 4, 2020
So ya'll really admitted that the song was plagiarized and now yall wanna "protect" your artist by saying he's not involved… 🤡 #PROTECTSKUSTACLEEATALLCOST pic.twitter.com/gCFHYbrMam

— ᴮᴱ agust d-ynamite ⁷ (@yoongluvv) October 4, 2020
Oops.
The rapper's fans attempted to defend him with the hashtag #PROTECTSKUSTACLEEATALLCOST. One fan even claimed that the rapper wasn't at fault since he isn't involved in creating the song.
ARMYs hijack the hashtag
The fact that Armys help yall to trend this #PROTECTSKUSTACLEEATALLCOST pic.twitter.com/gzf2kdeot9

— ᴮᴱᴇᴇᴄᴇᴀ⁷ (@KimTae_tae11) October 4, 2020

ARMYs turned the hashtag around and actually made it trend. Instead of defending Skusta Clee, the hashtags were flooded with tweets condemning the rapper, calling him and his fans out, and asking fellow ARMYs to report the video. And since BTS' comeback season is in full swing, some fans even grabbed the chance to promote BTS songs and the band's upcoming album.
Are we supposed to support local?
I am also a Filipino and this "Support local" tweets with the hashtag #PROTECTSKUSTACLEEATALLCOST is just so stupid. Protect him from what? Getting sued for plagiarism? He's part of the song and was credited for it. There's no way you can sugarcoat how plagiarism took place here.

— hiraeth 🍁 (@namjoonology) October 4, 2020
The audacity of other pinoy saying "Idodown nyo kapwa pilipino nyo para suportahan koreano?"FYI, their Nationalities has nothing to do with this so stop making it the focal point of the issue. It's about how they STOLE the song!!#PROTECTSKUSTACLEEATALLCOST ? From what??

— ᴮᴱ Rave📌✨ (@Ravery03) October 4, 2020

Skusta Clee's fans laid the "support local" card on the table (it's unavoidable) but ARMYs weren't having any of it. The entire issue isn't about supporting local, it's about plagiarism and ripping off someone else's hard work. Stealing someone's ideas isn't right, whatever your nationality or race.
Spotlighting Skusta Clee's "problematic" lyrics
This who y'all protecting…? Okay…

#PROTECTSKUSTACLEEATALLCOST pic.twitter.com/449YUzowXW

— mei dayy!⁷ (@btsitgroup) October 4, 2020
why are y'all saying #PROTECTSKUSTACLEEATALLCOST but he said the n word, sexualizes women on his songs, and done more problematic things ? why do y'all even support him on the first place

— liz's sol !! ‧₊✜˚.🌙♕ | i'm a cow (@tiniehycn) October 4, 2020
Receipts
PH ARMYs were also quick to point out how Skusta Clee has always been a problematic artist. Screenshots circulated of his previous lyrics, proving he has used the n-word multiple times and has a history of objectifying women in his songs.
This isn't the first plagiarism accusation
BIGBANG BAD BOY pic.twitter.com/bywtQKDfkH

— Cherryin (@AMultiFanBish) October 4, 2020

In fact, Skusta Clee's track "Wag Ka Nang Magalit" has drawn the ire of Bigbang fans everywhere as far back in 2016. The instrumentals and beat were almost identical to Bigbang's "BAD BOY." However, the Filipino rapper has managed to evade repercussions until now.
ARMYs launch mass reporting and emailing Big Hit
hi armys!! please help us to report the song "deym" by flow g ft. skusta clee because they plagiarized BTS' Ddaeng. pls report the youtube vid and email bighit. thankyou! pic.twitter.com/RKA4uECV5Y

— andi⁷ ⟭⟬ (@stigmandi) October 4, 2020
PH and international ARMYs are not about to take the apparent plagiarism sitting down. You can call ARMY many things, but they have always stood united during times like these. Many have already emailed BTS' agency Big Hit Entertainment informing them of the issue. And if ARMYs are protective of the Bangtan Boys, Big Hit is even more so. The agency has a reputation for taking legal action even against minors who post malicious content about the K-pop idols. So what's it going to be?
What do you think of Skusta Clee's song, "Deym"?