The name "Imelda" recently topped local trends and, surprisingly, the internet is not talking about the flamboyant former first lady. The "Imelda" is ex-Miss Earth Philippines Imelda Bautista Schweighart who expressed her displeasure over K-pop in an appalling Facebook rant. "I hate K-pop," she began. "Filipinos are losing their identity trying to be Koreans. Konting pride, please?" Hours later, according to Schweighart's Instagram stories, her Facebook profile got disabled because "nireport ata ng marami." Obviously, the internet wasn't too pleased.
All things Korean
Are Filipinos losing their identities because of K-pop? #OpinyonMoShareMo

Read more on former Miss Earth Philippines Imelda Schweighart's unsolicited opinion on South Korean pop culture: https://t.co/4k4Glk4GFf pic.twitter.com/33mKnFY9uX

— ABS-CBN News (@ABSCBNNews) November 23, 2020
It's 2020 and there are bigger problems to deal with but here we are once again debating the influence of Korean culture in the Philippines. There's no doubt the Hallyu or Korean Wave – the increasing global popularity of South Korean pop culture from music, dramas, and food – has hit our country hard.
Proof? Not a day goes by that local Twitter trends aren't dominated by K-pop fans gushing over an idol, screaming at everyone to stream a K-pop song, or talking about a particular K-drama. We have South Korean actors and actresses as endorsers for local brands, and every time the Korean Cultural Center of the Philippines opens a Korean language learning class, all slots are wiped out in the first few minutes.
Today's Internet Kalat: #CancelKorea Trends, Sparks Arguments on Racism
Today's Internet Kalat: #CancelKorea Trends, Sparks Arguments on Racism
Kyzia Maramara | Sep 09, 2020
But is that such a bad thing?
Most people can't get past K-pop's eager fanbase of screaming teenagers or the group's energetic dance routines and over the top fashion. For the majority of Filipinos, it isn't "very masculine" to put on cosmetics and sing and dance on stage let alone hug your "bros" and show affection. Many of our rappers often objectify women (ever heard of the song Neneng B?), and some have even been accused of plagiarizing beats from South Korean boy bands themselves. On the other side of the spectrum, K-pop music is filled with variety, talent, depth, and the hard work of the so-called idols.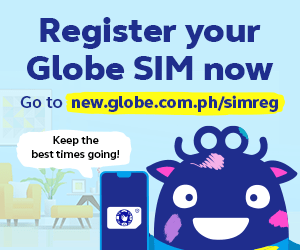 The truth is, we have a lot to learn from South Korean entertainers
How many times have we turned to the same teleserye tropes of slapping, kidnapping, swapped kids at birth, and the ultimate wedding happy ending?  Sure, Filipinos might have a slight obsession with K-dramas, but maybe that's because they're worth binging, 1hr+ long episodes and all.
Direk Joey Reyes' Facebook post went viral online the other day and he effectively summed the Filipino fascination with K-drama.
K-pop itself is heavily influenced by other cultures, which is part of the reason why it appeals to a global audience. If Filipino artists restrict themselves to consuming only local entertainment, how can we hope to grow?
You don't need to put others down to lift yourself up
The dictionary definition of xenophobia is the "fear and hatred of anything that is strange or foreign". Its cousin, racism, is the belief that some races are inferior or superior to another. Both cause people to discriminate or antagonize a particular race or minority.
"Di hamak na mas magaling naman mag English mga Pinoy kesa Korean," Schweighart continued on her Facebook post which made us scratch our heads in confusion. First, she demands Filipinos to have "konting pride" and to not "[lose] their identity trying to be Korean." Now, she's bragging that Filipinos can speak better English than Koreans? Does it make us better Filipinos because we can speak English? Schweighart is half-German, by the way, but we're sure that doesn't make her less of a Filipino. Right?
In a Facebook comment, she insisted that Koreans and Westerners are incomparable. If OPM is influenced by Western culture it's perfectly acceptable since "the influence is supreme, Western influence is top-notch."
yikes kaya pala miss imelda lmao your whiteness is showing ihh 😋 pic.twitter.com/dWz7tk5Xdh

— jam (@caharianjamie) November 23, 2020
Yikes.
Hallyu has helped Filipinos in many ways
There's no denying that K-pop and K-dramas have eased stress for many during this lockdown. When we can't go out to meet our friends and there's the threat of a pandemic hanging over our heads, it's comforting to turn to music and entertainment that make us happy. It doesn't matter if the singers are Korean, Chinese, Japanese, or American, if it makes us feel better, that should be good enough. And it's not as if it's just Filipinos being fans of Korean artists, Koreans have also expressed their support and admiration for our artists. Ben&Ben has experienced this immense support first hand when their songs trended in South Korea and topped local streaming charts.
8 Other K-Pop Songs That Ben&Ben Should Cover
8 Other K-Pop Songs That Ben&Ben Should Cover
Andy Flores | Sep 04, 2020
K-fans are far from the screaming teenagers you stereotype them to be
Nagpapasalamat tayo sa Golden Alliance PH, ang Pinoy fanbase ng K-Pop idol na si Jeon Jung Kook ng BTS dahil sa pag-dodonate nila ng mga pagkain at kagamitan para kay Maali, ang ating elephant sa Manila Zoo na inaalagaan din ng mga kawani natin mula sa Public Recreation Bureau. pic.twitter.com/qBfWyGpHhf

— Isko Moreno Domagoso (@IskoMoreno) September 3, 2020
It's the 21st century and supporting artists has gone from simply sharing their music online to creating micro-charities and donating in their name. K-pop fan bases make it a point to "give back" on behalf of their idols. Earlier this year, BTS' fans ARMY, matched the band's $1 million donations to the Black Lives Movement. For BTS Jung Kook's birthday last September, his Filipino fan base Golden Alliance PH donated food and supplies for Manila Zoo's elephant, Maali.
Muli, thank you po sa inyong pagmamalasakit, ARMYs! Pag-ingatan po ninyo ang inyong mga sarili! 💜 pic.twitter.com/gL4WF7SrI3

— Isko Moreno Domagoso (@IskoMoreno) September 3, 2020
Being a fan of all things Korean does not make you less of a Filipino
Schweighart's whole "Filipinos losing their identities" could be directed at Pinoy pop band SB19 and the rising Filipino girl group BINI. Both trained with Korean entertainment groups. Schweighart herself is a musician with songs like "Fuccboi" under her name. Maybe the rise of P-pop is where her hatred for K-pop stems from. The belief that we're copying them so much we lose our own culture. Well, those worries should be nipped in the bud — these P-pop acts are undoubtedly Filipino, and were simply inspired by Korean music. SB19 is even carving their own path and making a name for a new genre of OPM.
To end: Let people enjoy things

At the end of the day, we are individuals with the right to love what we love. It just so happens that we have a fierce love for all things Hallyu and that isn't something to be ashamed of. If it irks you that much, you can close your eyes and look the other way. Instead of putting another race down, why can't we simply appreciate things? People can go on rants about how much they hate Korean culture, we're just here chilling and enjoying our samgyupsal and soju. Watch them miss the finer things in life.
What's your opinion on Imelda Schweighart's statement?