Though we're stuck at home for much of the foreseeable future, life goes on. Thanks to the internet, many companies are still running, some even hiring. Most companies are now using video calling platforms like Skype or Zoom to conduct their job interviews. Even if you consider yourself a pro at impressing hiring managers, doing job interviews through a screen is a completely different experience that might throw you off completely. Here are some things you can do to make the interview as successful as possible.
Get a professional Skype profile ready
If your current username is somewhere along the lines of CutiePatootie69, you've got a problem. While the best time to fix that was yesterday, now will have to do. Before your call, make sure to add your interviewer's contact details on Skype so it's easier to coordinate when the day of your meeting rolls around.
(If you use Skype or Zoom regularly for personal calls, you might also want to create a separate ID that's reserved for professional calls.)
Do all you can to make sure your connection is stable
Technical difficulties may happen, and sometimes there's nothing we can do to stop them. But at the very least, you can prepare beforehand to minimize them. For example, you could do a test call with a friend half an hour before your interview to make sure that everything's working. But if a glitch still happens during your call, don't lose your cool. Instead, politely apologize for the issue, then look for a solution. If it looks like it'll take a while for you to fix the problem, ask if you can call the interviewer back once you've got everything up and running again.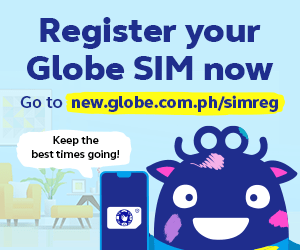 Dress the part
We all know how important appearances are, so even though you're at home, make an effort to look presentable. Put on a button-up shirt. Comb you hair. And remember: don't limit your professional clothing to the upper half of your body. You'll never know when you have to stand up for something.
Tell your family members/housemates in advance
Is there anything more dyahe than having your mother barging in to remind you to clean the toilet when you're on a business call? Totally not speaking from experience here. To prevent a similar faux pas from happening to you, tell your family/housemates about your important business call so that they can stay out of your hair.
And lock your door. Just in case.
8 Quarantine Video Calls That Went Wrong in the Most Hilarious Ways
8 Quarantine Video Calls That Went Wrong in the Most Hilarious Ways
Ina Louise Manto | Apr 17, 2020
Location, location, location
Find a quiet space in your home to have the interview. Avoid places where there's plenty of background noise (e.g. a room next to a busy street). If there are loud noises like construction on the street or a dog barking, it will make the interview painful to listen to, which will do you no favors.
Also, make sure that whatever's visible in your background isn't distracting. Straighten up your books, clear the sofa of your unfolded laundry, and make sure all the visible art/posters are appropriate.
Test your audio in advance
You can conduct a job interview without video, but working audio is essential. Be prepared with working earphones or headphones, as they'll reduce background noise and help you and your interviewer hear each other with more clarity. And of course, make sure to test your audio before the call.
Elevate your webcam
Nobody looks good with a camera that's pointed up at their face. Looking down at a camera does nothing for your jawline, and even when you're sitting at a window, this angle makes the light hit you in all the wrong places. To solve this problem, make sure that your webcam is at eye level. You could buy a laptop stand for this, but you can also prop up your computer on something (e.g. a box) to elevate it.
The Job Hunt: How to Stand Out
The Job Hunt: How to Stand Out
Abu Poblete | May 19, 2016
Make "eye contact" with the camera
To foster more camaraderie with the interviewer, look at the camera — not the screen — to simulate eye contact. You could look at the screen every now and then, but make sure that you're focused on the camera.
Do you have other Skype interview tips? Share them in the comments below!