This year saw some new additions to our modern vocabulary. Thank you, millennials! For what it's worth, some have got us laughing with the way they are delivered by people we know. While some had us scratching our heads, wondering what the hell these words meant and had us saying "anubey?".
Here are some  words that were literally (this still means the same, right?)  made up this year:
8. Beshiecakes/Beshie/Besh/Bes
Tinanggal ko na 'yung detox mask na nilagay ko sa mukha ko kasi tuyo na siya.

Akala ko sasama mukha ko sa paghila mga beshiecakes.

— ch (@Apostoool) December 12, 2016
What it means: The latest slang for "friend."
Ex. Beshiecakes, hanggang friends na lang ba tayo?
7. Mumshie
I AM CALLING EVERYONE 'MUMSHIE' BECAUSE OF YOU. PATI SI KUYA BOY NATAWAG KONG 'MUMSH'.

WHAT. HAVE. YOU. DONE. @theaceleste hahahahahahh

— Kyra Buenviaje (@kyrabuenviaje_) December 12, 2016
What it means: It's like 'beshie', but reserved for a close friend.
Ex. Sa lahat ng mga bes, ikaw lang talaga ang nakakaintindi sa mga kalokohan ko. Salamat sa friensdship mumshie!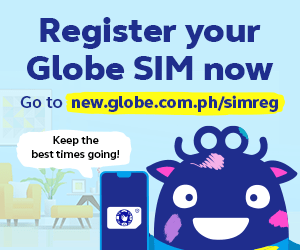 6. Shookt
At McDo Commonwealth

girl 1: Meron ka bang Tinder?
girl 2: Oo naman alangan namang walang partner yung kutsara?#shookt

— HANgelica Schuyler (@honeyhannijung) December 20, 2016
What it means: Term used when a situation or a person has made you upset or excited.
Ex. Omg mumsh, crush din daw ako ng crush ko. I'm shookt!
5. Triggered
they kicked me off the xbox live servers because I used a vocabulary that made them "uncomfortable," I'm literally shaking rn #triggered

— volt scrooge. (@Go_On_Volt) December 23, 2016
What it means: The more intense version of shookt.
Ex. Deadline na! Triggered na naman 'yung boss ko!
4. Pak Ganern
What it means: An expression made after uttering a remarkable phrase.
Ex. Taas ng grades ko this sem kahit walang masyadong effort! Pak ganern!
3. Lit
What it means: Something that's hip and hot at the moment.
Ex. Wow, Ethel Booba's tweets are on fire! #lit.
2. Awow
Uber driver asks if I have a boyfriend. Then starts to rant about lesbian passengers. "Mabuti na lang straight ka, no ma'am?"

Awow haha

— Niki Esguerra (@nikiesguerra) December 13, 2016
What it means: 2016 version of "edi wow"
Ex. Feeling mo na naman crush ka ng crush mo. Awow!
1. Pakak
: May sinat nga ako, malungkot nga ako, pakak naman ang contouring ko. I still win this round.

— QUESO EBOLA (@Watdahel_Marcel) September 25, 2016
What it means: 2016's version of "kabog"
Ex. Fresh 'na fresh ka ngayon bes! Pakak na pakak!
Which of these did you use this year? Tell us below!