If you thought the talk-of-the-town Facebook page "Home Buddies (Hampaslupa Version)" couldn't get any funnier, you probably haven't explored the most "squammy" version of yourself yet. Initially started as a parody page of the original Home Buddies group, 'Hampaslupa' keeps on reinventing itself.
Now, the so-called "slapsoil" — a literal English translation of "hampaslupa" — members of this dynamic page have started sharing their real-life stories about the time they reached their peak squammy moment. And these testimonials are just hands-down hilarious.
(Editor's note: The original "Home Buddies (Hampaslupa Version)" Facebook group is currently under review, but you can still enjoy the stories by reading on. You could also join the new group, Homepaslupa Buddies.)
'Minutes of the meeting'
Today, Martha is the beauty blogger behind The Beauty Junkee and is quite an accomplished woman, but she also had her #slapsoil moments:
Kwentong Slapsoil ko lang mga ka-slappy.
Matindi ako rumaket simula nung college pa lang. Sariling sikap lagi pag may gustong bilhin o di kaya pantawid gutom LOL.
Naalala ko noong unang rumaket raket ako bilang marketing person. Fresh na fresh ako sa industriya na yan tsaka alam naman naten karamihan ng nagfi-freelance, sige lang ng sige; get now, study later.
So ayun na nga. Nagpameeting yung kliyente. Mga galing sa sosyal na kolehiyo. Mga inglesero eh. eh Nung tapos na yung meeting, sabi nung isang kliyente:
"Martha, could you give me the minutes of the meeting later please?"
Eh ako si pota na pabibo. With my most bibo face and bibo voice, I said:
"Oh don't worry mam, I can give it now!"
THE MEETING IS APPROXIMATELY 90 MINUTES.
Ay bobo!

Just FYI.
'Bring something to the table'
Another young graduate shared how hopeful she was about finding a corporate job. But things didn't turn out well when the employer asked her the defining question of her life:
Share ko lang ung experience ko nung nag aapply pa ako ng work wayback 2012.
So after a 2yr course, isa ako sa na engganyo mag apply sa call center. Lumuwas pa ko non pa Manila for the first time baon ang lakas ng loob at knowledge kuno na inaral ko pa while naka open time sa computer shop ng ex ko. Charot!
So ito na nga, gora na si bakla.
Nakapasa ako sa maraming series of interview and exams until,
Final Interviewer: "You're one step closer on getting hired, Angela. I'll be asking you just one question today."
Me:
(Nakangite si pota.) (Kampante) "Yes sir"
Final Interviewer: "If I would hire you, what do you bring to the table?"
Me:
"I am a good cook sir, so if given the chance to be hired, I'll bring my favorite recipe in the table which I called, "ADOBO ALA ANGELA"
Final Interviewer:
(Tahimik.) Mga 5 seconds lang syang nakatingin sakin.
Ako:
Final Interviewer: "Sorry, let me rephrase my question, blah blah blah
Shutaena! Hiyang hiya ako nung ni rephrase nya ung tanong nya. Nagdasal ako sana kainin nlng ako ng lupa. Tapos, umuwi ako may dala na love letter.
Opo, hndi ako nakapasa.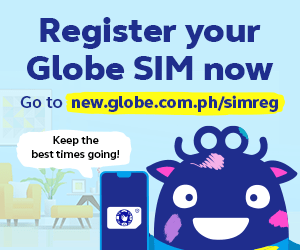 100% human-made instant glue
Fresh out of college, Pauleen was ready to face the world. But then, an HR interviewer asked her for a photo requirement. Without any glue with her, she quickly managed to produce her own.
Sana wala akong kakilala sa group na ito kasi ngayon ko lang ito isheshare tutal pantay pantay naman tayo dito….
Kakagraduate ko lang college at dahil sa hirap ng buhay kailangan ko na talagang maghanap ng trabaho . Wala kaming kompyuter kaya talagang nakaabang ako sa dyaryo na maiuuwi ng nanay ko galing sa trabaho tapos saka ako magaapply at madalas e walk-in pa ko sa mga inaapplyan ko.
Isang araw, tinawagan ako ng isang kumpanya banda sa Ortigas. Dalidali naman ako pumunta dala ko ang bag ko at envelope na may resume sa loob. Lagi naman akong handa sa interview kaya confident ako na maipapasa ko.
Pagdating ko may mga aplikante na na nauna sakin at naupo na din ko at inantay ko ang pangalan ko na tawagin ako.. maya maya may lumabas na babae, at nagsabi na "please make sure to attach your picture on your resume." Syempre kausuhan pa ng biodata at kaya naman nilabas ko yung resume ko at naalala ko di ko pa pala naididikit yung picture ko sa resume. Napansin ko na lahat ng resume nila nakadikit na yung photo nila.
Kaya di ko na alam gagawin ko dahil isa isa na sila tinatawag, wala na ko maisip.. wala na talaga.. pero may sumagi sa isip ko, dapat ko ba tong gawin bahala na… kumuha ako ng panyo at suminga ako ng konti mahina lang para di halata.. medyo malagkit dalidali ko na dinikit sa likod ng pic ko at dinikit ko na resume ko.
Ayun natanggap naman ako sa first job ko. Sya talaga sumagip sakin.
'For here?'
Aprille didn't expect the barista to ask her the hardest question of her life.
Yung 1st time mo mag-starbucks tapos tinanong ka ng barista ng "for here?" Tapos sumagot ka ng, "No, for me." 
'Rain check?'
Francis was one of those employees who tried getting on his boss' good side — only to be confronted with the reality of his #slapsoil-ness.
Skl mga ka slappy… One time ngka yayaan sa opisina nmin mag lunch out,..ako naman sisipsip sana kay boss, kaya niyaya ko agad…
Me: Sir sama kayo, lunch out tau…
Boss: Medyo may meeting lang ako, RAINCHECK na lng muna…
Ako nmn ngmagaling agad, labas agad ako, sabay balik…
Me: Sir ok naman, mainit panahon..,tara na…
Mga ka opisina: Tanga next time na lng ibig sbihin nun..
Me: Ganun, cge raincheck na lang din ako, may baon pla aq…
'How's it going?'
Mae was about to take her lunch break, but didn't expect that her English skills went on break as well.
Medyo hectic ang tasks nun sa office kaya late na rin ako nakapaglunch break. So technically, bababa ako ng building para bumili ng makakain.
Nasa tapat na ko ng elevator nun habang nag e-FB then sa bandang right side nun is yung way papuntang Men's CR.
Out of nowhere, lumabas dun ung may ari ng company na forenjer at di ko sya napansin kaka FB nga at dahil sabaw moments yun (biruin mo ba naman long day of work tas late lunch na
)
Since approachable yung may ari ng company, at parang halos lahat ng nakikita nya sa office e ginigreet nya, nagsalita sya. E ang laki ng boses besh ng nagsalita out of nowhere
TAPOS ENGLISH PA HAHAHA
Sabe nya 'HEY, HOW'S IT GOING?'
Sa gulat ko nasabe ko nalang .. 
"GOING DOWN" HAHAH
Naka break din ung English ko nun mamsh hahaha. Ayon, naalala ko lang
'Takeaway'
Are bosses really required to speak in office jargon? Hazel, who was a young professional back then, was just being herself after pigging out at a buffet.
Hiyang hiya ako dito, pero panahon na siguro para sabihin, alam ko namang maiintindihan niyo akong lahat.
So may corporate event kami sa Makati.
Commute lang sana ako pauwi, e sinabay ako nung pinakaboss ng company tas kasama din doon yung manager tas may isa pang associate ganern, so apat kami. (habang nasa car kami bumabyahe)
Manager: So Hazel, what are your takeaways?
Me: (Takeaways? Hala nakita niya ba akong nagbalot sa buffet?) sa isip isip ko hiyang hiya ako. Bakit need mo pa itanong Sir Ang titipid kasi kumain nung mayayaman daming tira sayang kaya lol
Also me: (humingang malalim) Yung roast beef po na may sauce Sir tsaka creamy chicken in white wine sauce po yata yun medyo mahaba po yung name e meron din po akong naiplastic na mga macaroons and cupcakes. Gusto niyo po? *si gaga nakapag alok pa
Kitang kita ko yung pagkabigla sa mukha nila SHUTA MAGBA-BUS NALANG AKO!!! IBABA NIYO NA AKO DITO!
#BalutinMoAko
#sharonian
'Walkthrough'
Just so you thought experiencing one
sabaw
moment is enough stop you from having
another one
, Hazel got herself into another career-high embarrassment.
Part 2 #Slapsoil #Takeaways Story
After ko po sabihin yun, tumawa yung pinakaboss (di naman ako nag isip na may something kasi sosyal na tawa, di naman hagalpak) tapos agad namang sinabi nung manager namin sa pinakaboss na "Baka napagod lang si Hazel"
So ako na gaga, sa isip isip ko "Awww caring naman nila."
(ibinaba na ako sa sakayan)
Ayun umuwi lang akong masaya kasi ang dami kong uwi. Nagchat pa ako kay Mama na magsaing siya ng madami kasi pangmayaman yung uwi ko mapapalaban sila hahaha! Naka foil po lahat pinarequest ko pa sa waiter, ganon po ako katatag. Yes may baon akong plastic labo #PataygutomMindset pang doble lang ganon, in case of any handaan emergency hahahahahahahahahaha!!!
(One week later)
Lumabas yung manager sa conference room tas sabi niya saming lahat…
Manager: "I've watched this video about emerut and guys I just want to share my takeaways…
**Sa isip isip ko "Same lang pala kami"**
Manager: "Blah blah blah.." (mahaba tas full english at may sense lahat, doon na ako napapaisip)
Manager: (tas biglang sabi) "Key takeaways, diba, Hazel."
Doon lang din ako nakaramdam ng hiya. Ayun pala ang totoong ibig sabihin ng takeaways.
P.S. (nakaupo ako sa bus pauwi baon ang una kong kahihiyan) Nang biglang sumagi sa isip ko na kaya siguro tumawa yung pinakaboss, kasi narealize niya na #Slapsoilbrain talaga ang meron ako, one time kasi…
Pinakaboss: "Hazel, here's the ideas and the topics about the powerpoint blah blah, LET ME WALK YOU THROUGH.."
Me: "SAAN PO SIR?"
AYOKO NA, GOOD BYE UNIVERSE. THE END.
Have you gotten yourself in a similar sabaw situation? Share your most embarassing #slapsoil story here!