It's been a tough couple of years for small businesses, and while many have adapted to the pandemic by opening online shops, a large number of micro, small and medium enterprises (MSMEs) are still struggling to find ideal locations for their concepts.
The 8List.ph team talked to 8 small businesses that opened their first physical store at central locations called The SM StartUp Market in regional SM Malls. Read on to meet these promising entrepreneurs, discover the products they have to offer, and learn about how The SM StartUp Package became a stepping stone to their business growth and success.
Tranquil

Bestsellers
A crowd favorite is Tranquil's Classic Wooden Bowl Candle, which comes in two sizes (150 mL and 500 mL) and four scents: coffee, citronella, lavender, and fruity.
Behind the business
Tranquil owner Rica Rodriguez started making her own scented candles after she had a difficult time finding affordable options. She went through a lot of trial and error but used that experience to make sure that the products are of top quality. In fact, she still does the quality check herself before each product's release.
In October 2021, Rodriguez found an opportunity to open a physical store through the SM StartUp Package. "It helped me a lot. Nakita ko na pwede makipagsabayan ang product ko," she says. "Naka-receive din kami ng chat na, 'We would like to commend you. Sobrang bait ng staff mo, sobrang accommodating.' And dinadagsa yung booth ng tao noong December."
Tranquil recently celebrated another month of their kiosk at the SM StartUp Market of SM City Grand Central, and Rodriguez is already looking to the future. Eventually, she hopes to set up a reseller program and even establish her very own candle studio.
Tranquil is located on Level 3, SM City Grand Central, Caloocan City, Metro Manila.
The Truffle Peddler

Bestsellers
The Truffle Peddler's wide range of chocolates include truffles, bons, shatters, and rocky road, which you can all mix and match through their bundles called The Packages. You can enjoy some of their best sellers in The Gateway Package, which contains Dark Truffles, Milk Bons, and White Cranberry Shatter.
Behind the business
During the lockdown in early 2020, Martin Lugtu often craved chocolates, but the pandemic made it difficult for him to access many options. And so he promptly got down to business in the kitchen and ended up sharing some of his concoctions with family and friends. It was such a hit that they all pushed him to turn his chocolate-making into an actual online business, which we now know as The Truffle Peddler. This homegrown chocolate brand offers products made in-house with single-origin Philippine chocolate.
Since then, The Truffle Peddler has opened its first kiosk at the SM StartUp Market at Mega Building A. "Online is good, but it's still very experiential to see and taste the actual products before deciding which flavors to buy," Lugtu says.
The Truffle Peddler is located at the Upper Ground Level Entrance of Mega A Building, SM Megamall, Mandaluyong City, Metro Manila.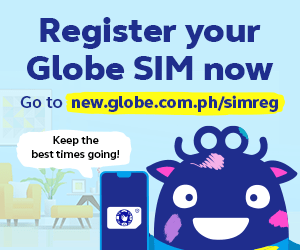 Plantsville Health

Bestsellers
Plantsville Health offers a wide range of cinnamon-based products, including their bestselling cinnamon coco sugar, cinnamon bark chips, and cinnamon seedlings, all of which are good for one's health.
Behind the business
Did you know that the Philippines has 16 endemic species of cinnamon? But back in 2017, there were only 63 cinnamon trees in Negros Occidental, and local farmers didn't know that those trees were actually cinnamon, even using the trees as charcoal.
When Plantsville Health founder November Canieso-Yeo learned this, she saw the need to promote the Philippine cinnamon, which is a superfood. Luckily, there was a funding opportunity with the government that helped her and the farmers in Negros Occidental to grow more cinnamon trees. In 2019, Yeo helped to grow the number of cinnamon trees, from 63 to an astounding 14,133.
To promote the benefits of the product, Canieso-Yeo decided to develop products using Philippine cinnamon and established Plantsville Health.
After Canieso-Yeo saw an ad for the SM StartUp Package in Bacolod, she took the chance to apply. The SM StartUp Package was truly helpful for her business because they had everything ready for her. "In SM, ready na yung stall. Sila na nag-invest, and they gave ideas on how to set it up," Canieso-Yeo tells 8List.ph. "Nakatulong talaga siya. It was so easy to say yes. It's an offer you cannot refuse."
Plantsville Health is located on Level 1 of the Northwing of SM City Bacolod, Bacolod, Negros Occidental.
Katipuneras

Bestsellers
Their shampoo and conditioner bars have a wide range of varieties that can fit anyone's preferences, including Neem Tea Tree, Olive & Tea Tree, Gugo-Henna, Rosemary, Lemon, and Lavender.
Behind the business
Aiming to help fellow women breadwinners and beauty lovers, owners Jameila Bito-on and Shiela Maravillo established Katipuneras, a beauty and lifestyle brand offering high-quality personal care and cosmetic products. With degrees in chemical and environmental engineering, Bito-on and Maravillo crafted their own high-performance formulas for their products using locally-sourced materials. As the first farm-to-beauty social enterprise in the Philippines, the brand partnered with a partner community for women and youth farmers in Bicol to get the raw materials needed for Katipuneras' products.
In addition to selling directly to customers, Katipuneras also has a distributorship program to provide opportunities to people who lost their source of income due to the pandemic. With the aim to be more accessible and grow their brand recognition, Bito-on and Maravillo applied for the SM StartUp Package, and it opened more doors for them.
"Just being a part of [the SM StartUp Market] gives our business a great boost of confidence to step up our game," Bito-on tells 8List.ph. "People are now getting to know us better by experiencing our products and being able to talk to us about what they need."
Katipuneras is located on Level 2 of the North Towers, SM City North EDSA, Quezon City, Metro Manila.
Kakaw Galleon

Bestsellers
On top of their line of percentage chocolates, bonbons, and ganaches, their bestseller KG Almond Crunch takes the spotlight in their stall in the SM StartUp Market.
Behind the business
Chocolatier Isagani de Ocampo spent five years making chocolates on a cruise line. When the pandemic began, he put his knowledge and experience to use and established his own chocolate shop. Since then, Kakaw Galleon has been proudly serving artisan chocolates made from locally-sourced ingredients. An advocate for local farmers, de Ocampo dreams of giving more opportunities to Filipino cacao farmers and making Philippine chocolate more recognized here and around the world.
His first step was to establish a physical store, and de Ocampo found an opportunity with the SM StartUp Package. Kakaw Galleon's physical stall officially opened last Valentine's Day, and de Ocampo has high hopes. "I hope that by being a part of [the SM StartUp Market], I am able to reach more people and market my chocolates and show them that Filipinos can create such delicious and world-class products," he tells 8List.ph.
Kakaw Galleon is located at SM City Santa Rosa, Laguna.
Cookie Dude

Bestsellers
When you visit Cookie Dude's physical shop at the SM StartUp Market, make sure you try their Cookie Dude Original, White Chocolate, and Dark Chocolate Cinnamon Half-Baked Cookies.
Behind the business
Couple Martin Jordana and Alexis Nicolette Hess wanted to do something together while pursuing what they love. Jordana had always wanted to have his own business, while Hess was always cooking or baking something. So it seemed like a no-brainer when they decided to start selling Hess' baked goodies, establishing Cookie Dude.
The brand offers affordable high-quality cookies that provide a unique "crispy-on-the-outside, gooey-on-the-inside" cookie experience. After selling online for the past two years, Jordana and Hess decided to put up a physical store and apply for the SM StartUp Package, and the process was such a breeze. The program gave their business a significant boost, with Cookie Dude breaking records with their single-day sales upon launching their stall. "I'd like to look at the SM Startup Program as Cookie Dude's saving grace, to take us quite literally to the next level," Jordana says.
Cookie Dude is located on Level 2 of SM Southmall, Las Piñas City, Metro Manila.
Made by Pearl

Bestsellers
Made by Pearl is known for sustainable handmade products, from cloth pads and pantyliners to cloth diapers to washable face masks.
Behind the business
A strong supporter of zero-waste lifestyle, women empowerment, and environmental protection, Jo Anne Pearl Tadeo decided to combine her advocacies with her passion for sewing and turn it into an actual business. Since then, Made by Pearl has been providing hundreds of customers with essentials made with locally and responsibly sourced materials and sewn with love.
With the dream of making her brand more recognized and giving back to the community, Tadeo submitted an application for the SM StartUp Package. Made by Pearl has recently opened its stall in SM City Pampanga, and Tadeo is more hopeful than ever. "This program is indeed a very big opportunity for us not to just bounce back but to move forward since the pandemic started," she says. "They give us an avenue of business exposure leading us to more opportunities."
Made by Pearl is located near H&M on the Ground Level of SM City Pampanga, San Fernando, Pampanga.
The Famous Taiwan Pepper Bun

Bestsellers
As its name suggests, their flagship product is, of course, the Taiwan Pepper Bun, which is baked until flaky on the outside and ridiculously juicy on the inside. Made with meat, spring onion, and pepper marinade, the filling is absolutely flavorful.
Behind the business
After a family trip in 2020, Pampanga-based entrepreneur Ryan Ace Guevarra fell in love with Taipei's street food, especially the famous pepper buns. He and his family wanted to go back immediately, but due to pandemic restrictions, their cravings remained unsatisfied. So they decided to recreate the pepper buns at home, and it was an instant hit — and not just with their fellow Cabalen. Hence, the birth of The Famous Taiwan Pepper Bun.
Hoping to share this family favorite with more people, Guevarra applied for the SM StartUp Package.
"The SM Startup Package became a booster shot for a startup born during the pandemic period. . . . With their wide range of connections, we have also been provided with marketing campaigns that increase the visibility of our business and increase our customer base," Guevarra says. "We feel the strong commitment of SM to support small business owners and boost their growth just as how they started when they were beginning."
The Famous Taiwan Pepper Bun is located in the mall atrium of SM City Clark, Angeles City, Pampanga.
About The SM StartUp Package
As part of its advocacy to help MSMEs, SM Supermalls realized it needed to nurture young concepts even through these hard times — just as Henry Sy once did to small tenants when he started Shoemart in 1959.
For this purpose, The SM StartUp Package was conceptualized to give small online businesses the valuable support and opportunity they need to set up their own shop in a high-traffic SM mall. The exclusive package includes startup-friendly rental rates and free use of kiosks or carts; free exposure in SM online assets and ad spaces inside malls; financial assistance with BDO; and mentorship from SM experts on operations and marketing.
Like the businesses on this list, you can also apply for The SM StartUp Package. They're looking for businesses under health & wellness; home hobbies and at-home experiences; smart gadgets for productivity; functional fashion; and comfort food.
To be eligible, your brand needs to be an original, homegrown micro-enterprise with only 1 to 9 employees, a maximum of PHP 3 million in asset size, and complete business registration and tax documents, operating online for three years or less with no existing physical store.
Visit SM Supermalls' website or email startup@smsupermalls.com for more details on the SM StartUp Package.