Calling all Pinoy pop fans! You need to save the date ASAP because the 2022 PPOP Convention is being held from April 9 to 10, 2022. Get ready to see the biggest names in the P-pop acts today.
2022 PPOP Con
The first of its kind, the 2022 Pinoy Pop Convention is described as "the ultimate fan gathering and celebration of Filipino Pop or Pinoy Pop culture and music."
✨Experience TWO days of exciting activities with your co-PPop fans and performances from your favorite PPop artists!

Line up reveal VERY soon! Sino-sino hula mo?

🔔Facebook/Twitter/Instagram: @PPOPCONVENTION #2022PPOPCON #PPOPRise2022 pic.twitter.com/s8cgSBFuTG

— PPOPCON (@PPOPCONVENTION) February 21, 2022

The two-day event has two parts: a convention and a concert. The convention will be open for both days at the New Frontier Theater from 10 AM to 8 PM (Day 1) and 9 PM (Day 2). Meanwhile, the concert will be held on the second day from 3 PM to 7 PM at the Araneta Coliseum.
Who is performing?
📢CONCERT LINEUP📢@SB19Official @BINI_ph @1stoneOfficial @PressHitPlay are gracing the @TheBigDome stage LIVE at #2022PPOPCON !

May tumama ba sa hula mo? Baka nasa SUSUNOD na lineup na sila😱

🔔Facebook/Twitter/Instagram: @PPOPCONVENTION #PPopRise2022 #PPOPCONatTHEBIGDOME pic.twitter.com/JjVrlslqgA

— PPOPCON (@PPOPCONVENTION) February 26, 2022

While the full line-up is yet to be officially announced, the event has revealed the performing acts over the past couple of weeks. Some of the acts gearing up to perform at the 2022 PPOP Con are:
SB19
MNL48
BINI
BGYO
1st.One
Press Hit Play
VXON
KAIA
ALAMAT
4th Impact
More acts are expected to be announced over the coming weeks.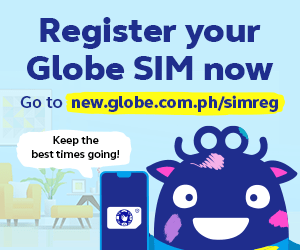 How can you get tickets?
Before you get too excited, you should score tickets first!
The selling of 2022 PPOP Con tickets begins on March 6, Sunday at 12 PM. Prices range from PHP 1,000 to PHP 5,500 with varying perks and inclusions. The cheapest ticket at PHP 1,000 gives you access to the convention and a seat at the General Admission section, while the most expensive at PHP 5,500 provides a VIP pass, reserved seating, a fan light, and a guaranteed pass for the live soundcheck.
📢TICKET INCLUSIONS AND SEAT PLAN📢

The #2022PPOPCON LIVE concert ticket starts at P1,000! TICKET SELLING begins on March 6,2022 (SUN), 12PM PHT at all TICKETNET Outlets or via https://t.co/7Qc7SGL9HQ

🔔SOON: Convention lineup and PPOPCON Official Website#PPOPCONatTHEBIGDOME pic.twitter.com/04G80mRIjz

— PPOPCON (@PPOPCONVENTION) March 3, 2022

If you are unable to go onsite to attend the concert, you can also opt to purchase a global online livestream ticket for PHP 900 (concert proper only) and PHP 1,500 (concert proper and soundcheck).
You can purchase tickets through Ticketnet online and Ticketnet outlets.
Ticket-buying tips
Here are some tips you can keep in mind while preparing for the battle ahead:
Have a battle plan. Choose your priority section and seat if applicable, then have another backup plan. Then another and maybe another. Just to be safe.
If you're buying online, make sure your credit cards work. You also need to have your card ready by your side when buying tickets so you don't need to scramble looking for it once you're checking out.
If you're going to purchase through outlets, make sure you're prepared for the long lines and long wait. You should also check the health protocols in the outlet you're visiting.
Prepare all necessary details that you would need to input, including but may not be limited to: valid email address, full name, complete address, and phone number.
Remember: you only have a limited time to input your details and secure your check out. Last we checked, it's about 10 minutes on Ticketnet online.
Want to watch with your friends? Don't force it if you guys can't get seats together. You can spend before and after the concert with one another, but you have the best chance of getting a ticket if you don't clump together.
For more information, follow the 2022 PPOP Con on Twitter and Facebook.
Follow us on Facebook, Twitter, Instagram, Tiktok, and Youtube for the l8est entertaining, useful, and informative lists!