8 Must-Have Smartphone Cases that Double as Personal Safety/Utility Devices
By Jaime Gonzalo
There are too many types of phone cases out there today. There are cute ones, silly ones, and downright ridiculous ones. The sad thing is that people opt to use these cases to be flashy or fashionable. What they might not know is that there is a selection of phone cases that are actually USEFUL. Yes, USEFUL. Why settle for a case with bunny ears when there're cases out there that comes equipped with Swiss knives or an instant camera? C'mon. Here are 8 must-have cellphone cases that double as personal safety/utility devices:
8. Mega Tiny's Anti-Gravity Case
Ever dreamed about being able to mount your phone anywhere? This anti-gravity case uses nano-technology to let you do just that. Ditch the selfie stick and mount your iPhone 5/6 or Samsung Galaxy S6/S6 Edge practically anywhere! Check out the kickstarter here and order one before the rest of your friends do.
7. Popslate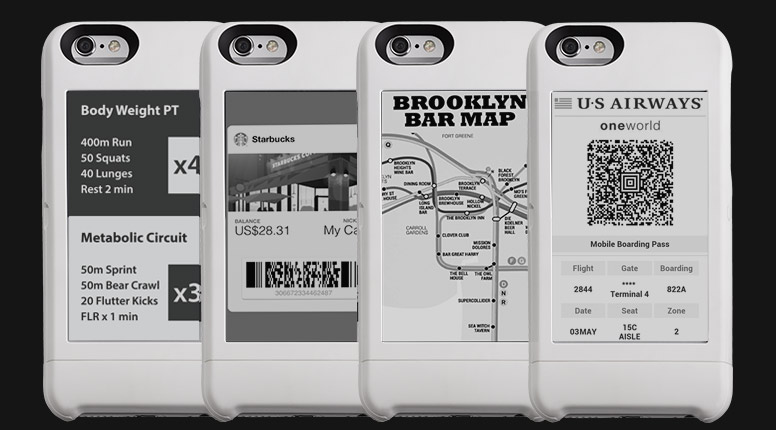 With Popslate, you can use the back of your phone as a greyscale screen so no power is wasted on the real screen. You can program your most-used apps to notify you on the case. It's a great case that utilizes energy and efficiency–not to mention banishes boredom by allowing you to change the design on a whim. Find out more about it here.
6. Taskone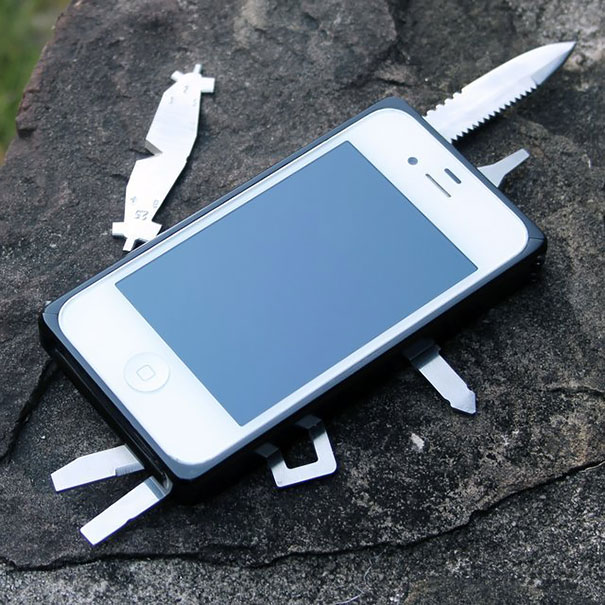 Taskone is an iPhone case that was actually conceptualized in an episode of "New Girl." Yep, it's the Swiss Knife case. It's real people, it's REAL. Get on it here.
5. Brass Knuckles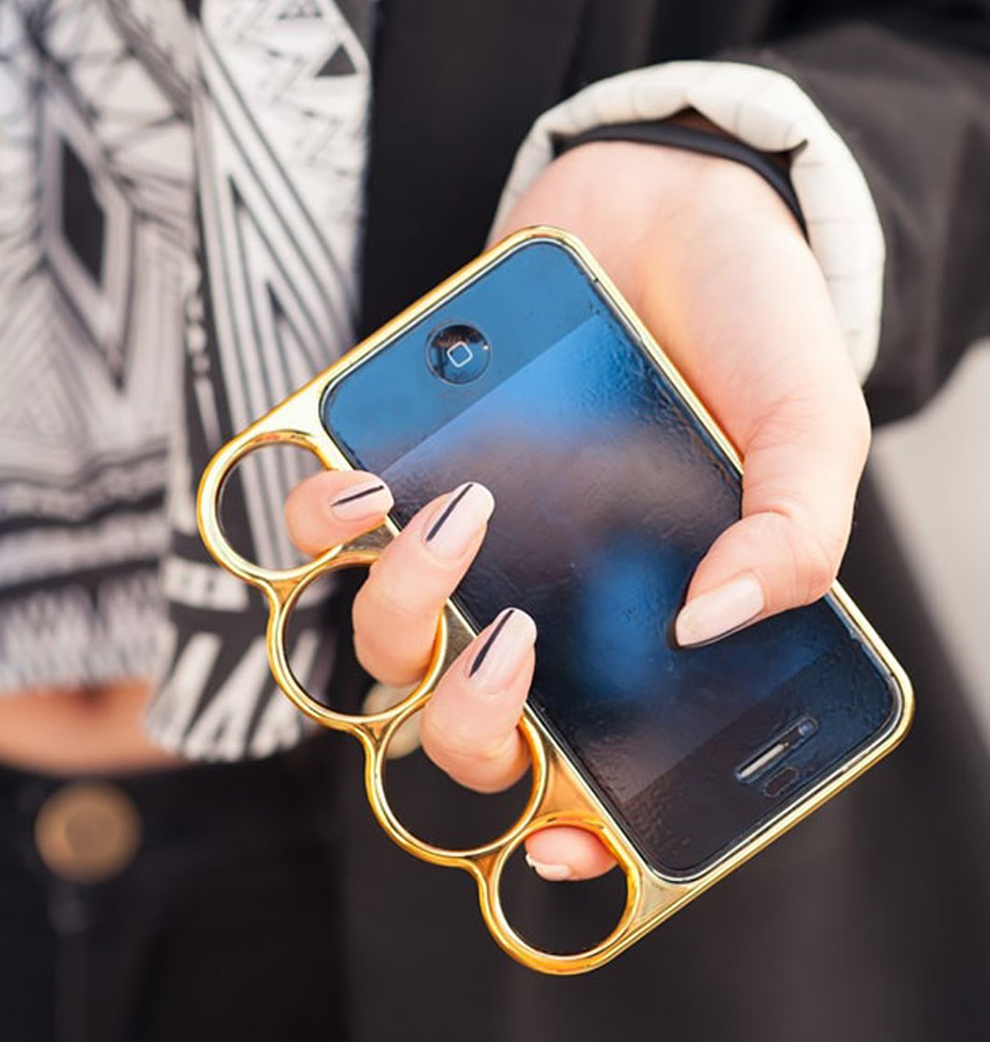 Check out this sleek and fashionable case that comes with subtle brass knuckles. Just kidding, not subtle at all, but fashion and protection in one case? I'll take it! Order it here.