This year's Art Fair PH was promised to be bigger and better than ever before as it reaches its 5th year of celebrating art. Walking around the carpark-turned-gallery, you'll find that Art Fair Philippines came through with their promise, showcasing amazing works of art and interactive installations that will delight artists and art enthusiasts alike.
Here's a preview of what's in store for you!
Volkswagen Car Auction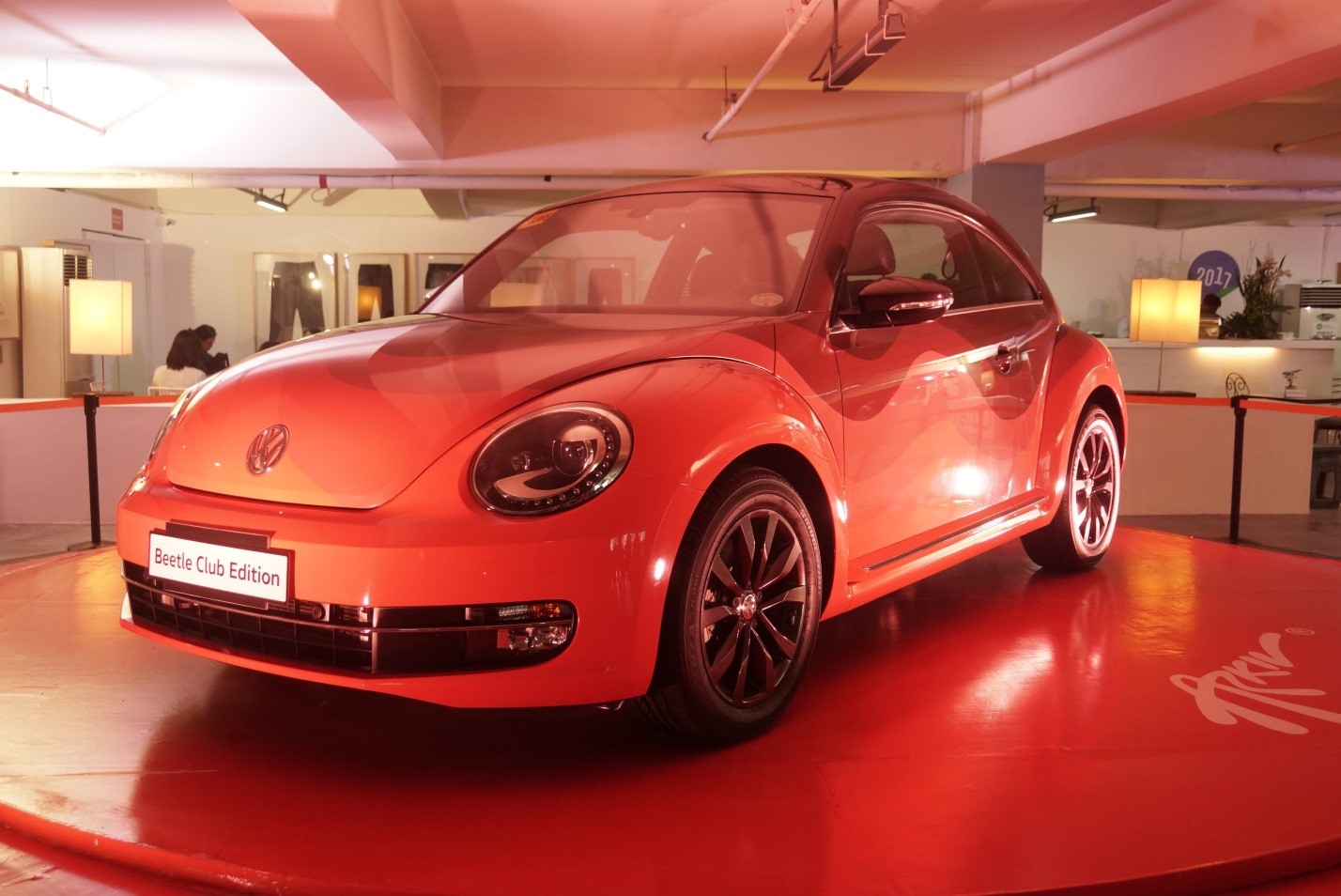 On display at the 5th floor which holds exhibits by sponsors and partners of the Art Fair is a Volkswagen Beetle designed by Arkiv Vilmansa. It's up for grabs among generous bidders, so if you want a pretty, custom-made Beetle for yourself, go on and cast your bid!
WSK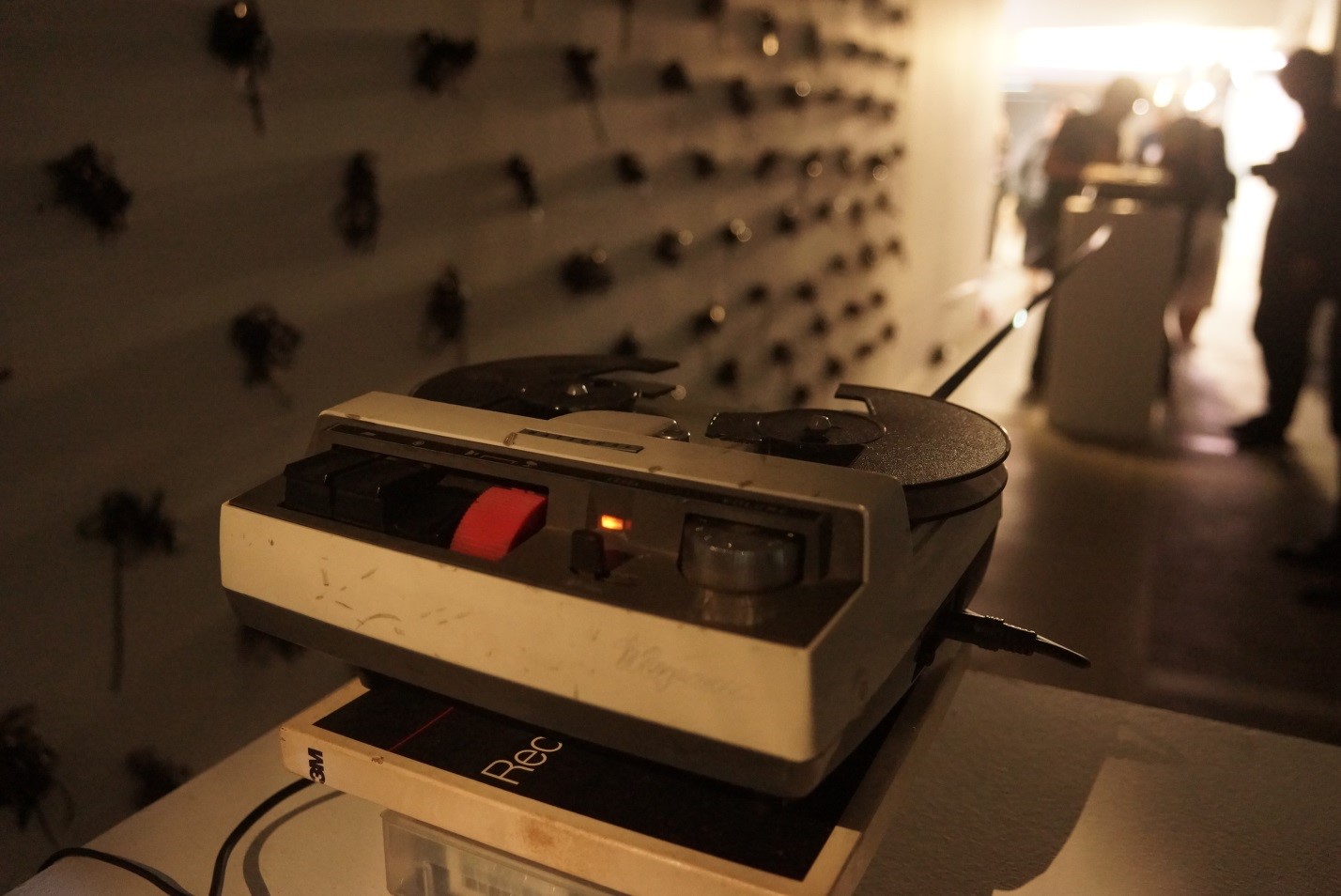 Their "All Watched Over By Machines of Loving Grace" exhibit truly catches your attention as it is enclosed in steel sheets that make noise upon human touch. Within the enclosure, you'll find different machines transformed into art—cassette tape strips that line the wall, record players that play vinyl records continuously, and a piece that plays a recorded conversation between two lovers while having sex in robotic voices.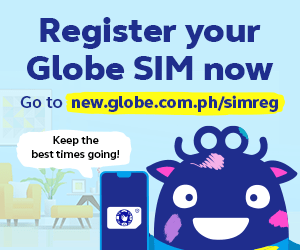 The Langue Lounge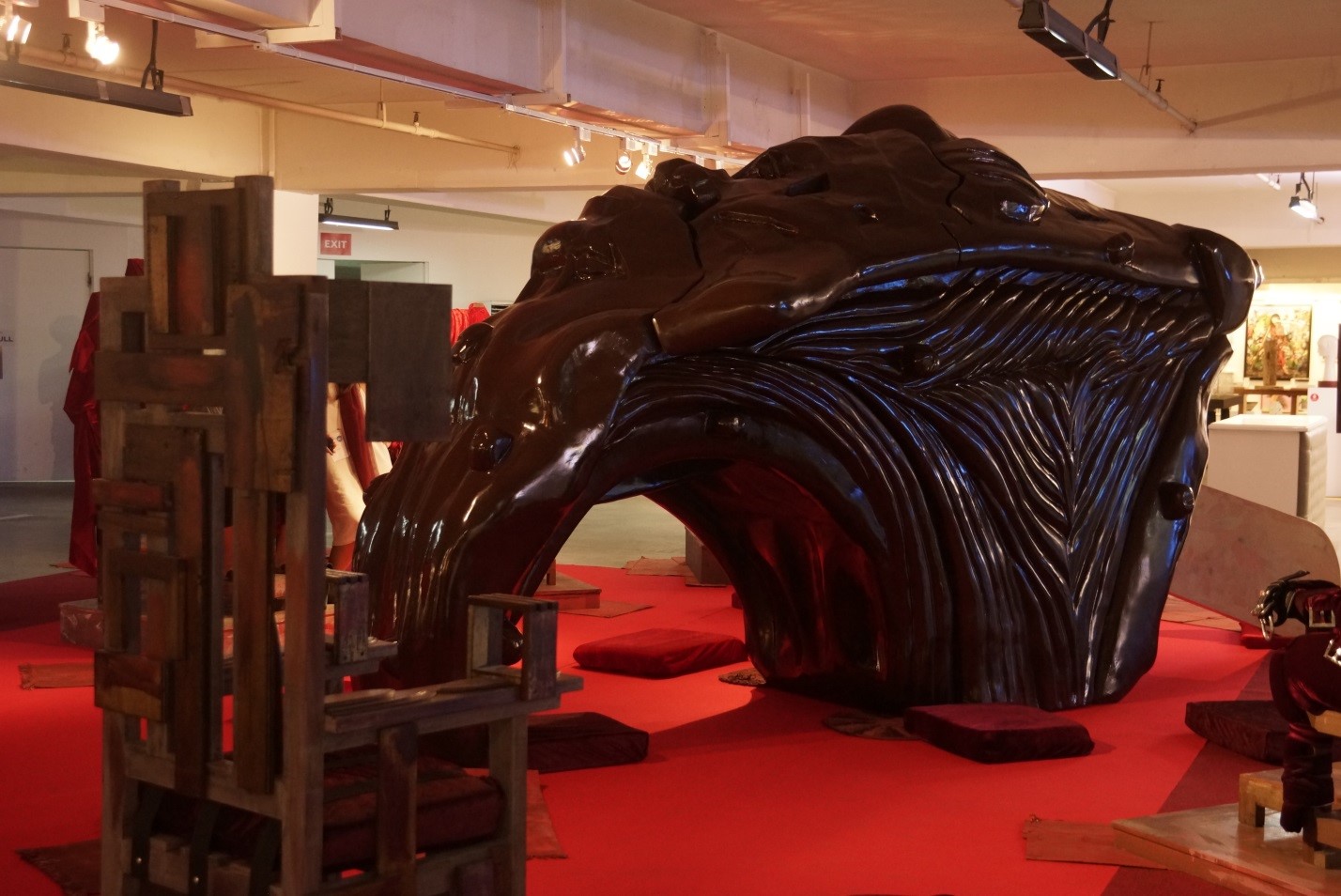 These may only seem to be a group of chairs at first glance, but you'll notice something chillingly odd when you look closer. This exhibit by Jose Tence Ruiz and a few other collaborators and assistants aims to shed light on "the attitude of complacency and ease towards violence and death" which is very much relevant to our time.
The Oneiric Time Piece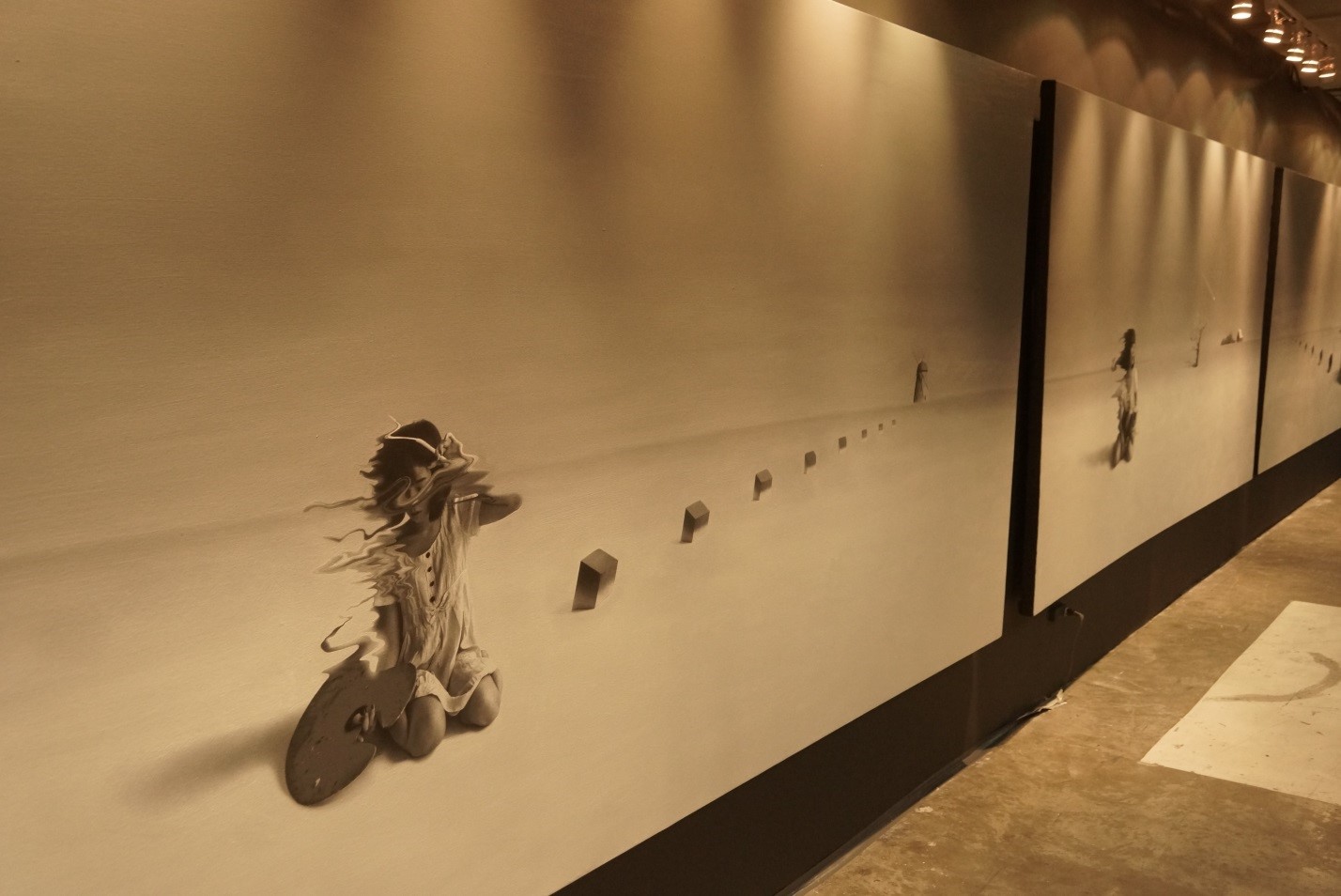 Marc Aran Reyes' artwork of illusory desert landscapes is a visual narrative of "a universe inside a sandglass." Here, he expresses his interpretation of the endless cycle of time—of the future, past, and present—which can act as an onlooker's respite for introspection.
Garapata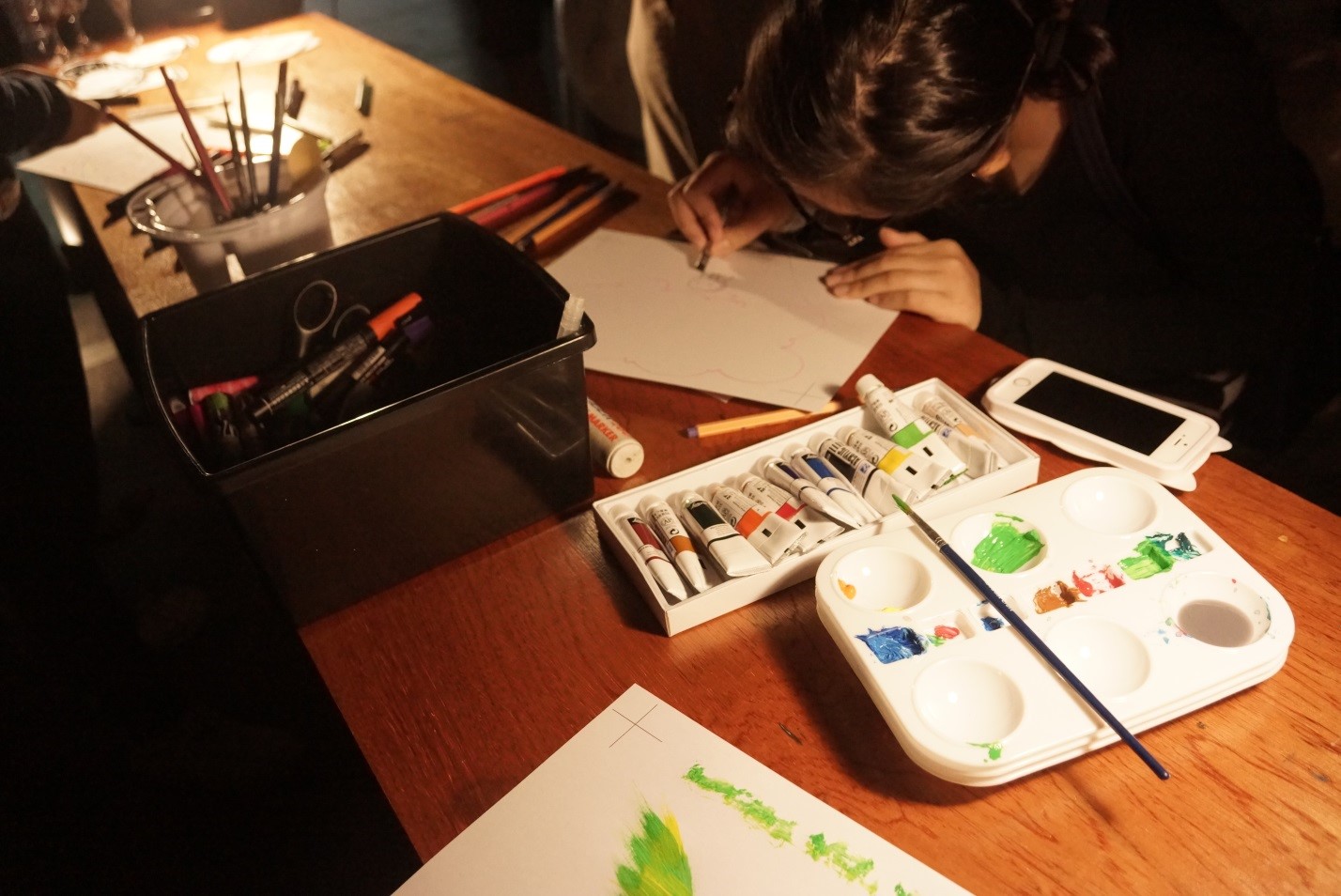 Dex Fernandez' iconic character is well-loved by all, and if you haven't formed a liking to it, you eventually will at the Garapata interactive exhibit! Upon entering the room, you'll be asked to draw on and decorate a piece of paper with Garapata printed on it, and when you're done it'll be included as a frame in an animation that will be projected on the wall. It's fun way to unwind after walking all around the galleries!
Rooftop Café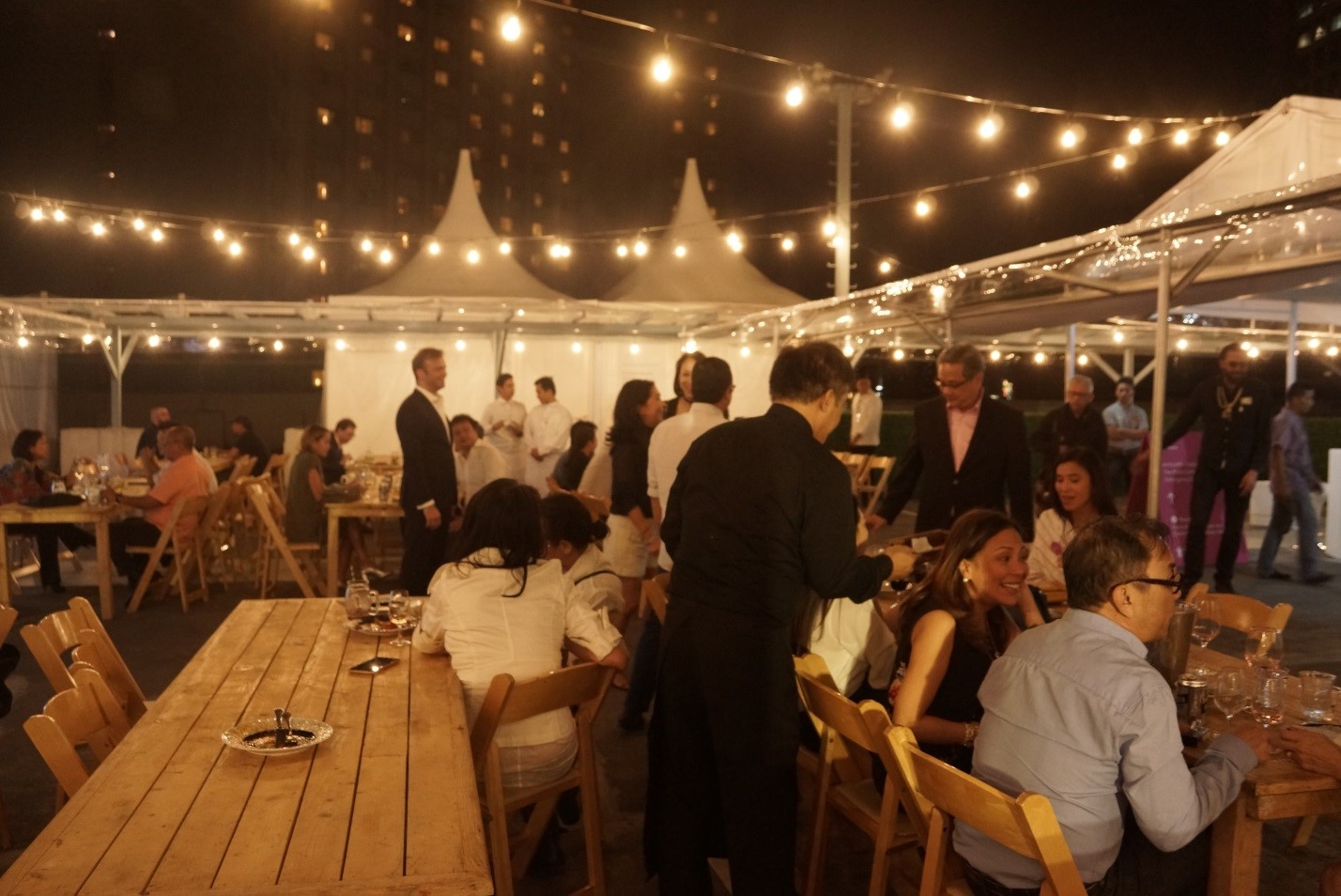 A new addition to the annual Art Fair PH is an alfresco rooftop cafe where you can unwind and dine with friends and fellow art enthusiasts. The food is by Kai Neo Japanese Cuisine and you can choose from a variety of tapas, sandwiches, and more!
This "Freak Show"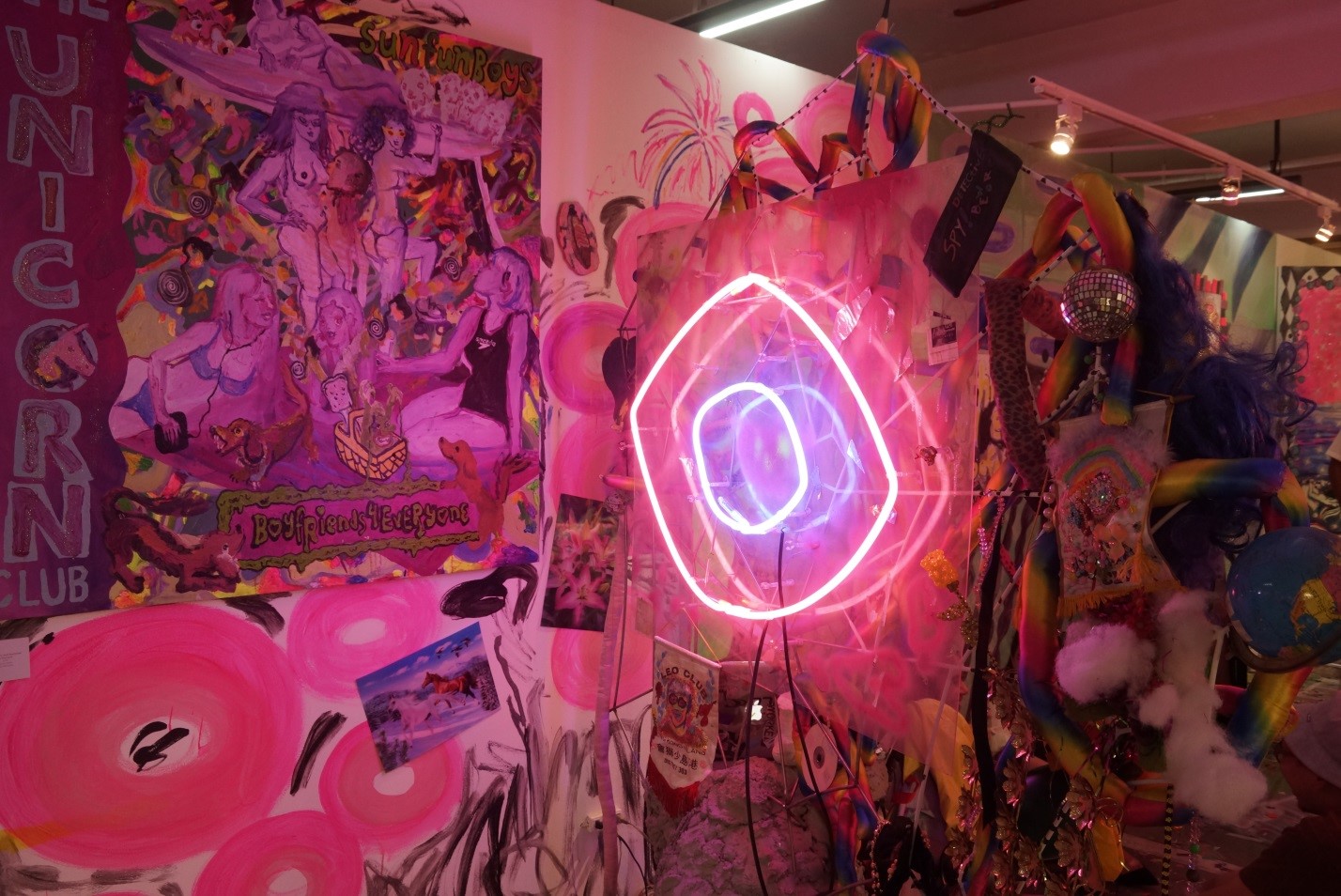 For the sake of a short subheading, it's safe to encapsulate Maria Jeona Zoleta's entire exhibit as "one huge freak show" instead of giving away its true and complete title (if you're curious to know what that might be, you should check the exhibit out yourself). The entire display is a hot mess that represents her creativity, her personality, and her experiences that are actually quite amusing more than they are of much concern.
Project Pleiades

The beauty of Agnes Arellano's sculptures of women (the "Sacred Feminine," as she calls them) is enough to take your breath away. Reconstructed from live casts from the artist's own body, these goddesses emanate power, radiance, strength, and wisdom that you'd feel like bowing your head at their presence out of respect (which only goes to show how brilliant Arellano is with her concept).
Tag the person you want to go to #ArtFairPH2017 with this weekend in the comments below! For more information about the four-day exhibit, visit their official website.
* All photos by Viel Vidal