The Modified Enhanced Community Quarantine has eased the lockdown which allowed some people back to work. Last weekend saw the opening of a few malls, the crowds it attracted, and the congestion of streets with private cars. It's almost as if there was no health crisis happening.
But the rising number of COVID-positive cases and deaths clearly show that nothing is slowing down.
In a Malacanang press briefing on Monday, Presidential Spokesperson Harry Roque said that the government still had no plans for mass testing and that they're leaving the efforts to the private sector.
"As much as possible, ini-increase natin ang capacity ng testing kaya nga we're aiming na aabot tayo sa 30,000 (a day), pero in terms sa mass testing na ginagawa ng Wuhan na all 11 million (residents), wala pa pong ganyang programa at iniiwan natin 'yan sa pribadong sektor," Roque said.
This announcement comes after the Department of Health (DOH) said that employees returning to the workforce need not be tested for the virus unless they show symptoms.
Even politicians had to tweet their thoughts
Sayang po yung milyun-milyong budget ng DILG at PCOO na ginagasta sa federalism roadshows na sana po ay sagot sa kumakalam na sikmura. Ang priority dapat ng gobyerno ngayon ay solusyon sa problema, di pirma sa cha-cha. pic.twitter.com/uuQGatiV6T

— Senator Nancy Binay (@SenatorBinay) May 18, 2020
kinuha yung 275B na pera ng bayan, kinulong sa bahay ang mga mamamayan ng 2 buwan, tapos bahala na pribadong sektor sa mass testing?

what a scam. https://t.co/otYz0QVZ3I

— Pilo Hilbay (@fthilbay) May 18, 2020

On social media, Roque's statement has been met with furious sentiments by the masses and some of these are from politicians themselves. Even politicians are condemning certain actions, this means something is clearly wrong.
Why should the private sector shoulder government responsibility?
The private sector is not just the Ayalas, not the SM Group, not the conglomerates.

The private sector is mostly micro enterprises, or around 887,200 out of more than a million businesses in the country, 2018 data showed.

How will they pay for mass testing? Why should they?

— Roy Canivel (@roycanivel_inq) May 18, 2020
Since the beginning of this pandemic, the private sector has never hesitated to help. These companies are continuously extending a hand months after, even now that the business industry is facing the threat of recession. But they can only do so much. It would've been slightly better if the government proposed to work hand in hand.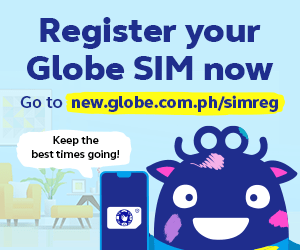 Where was the plan?
Leaked copy of our government's plan to conduct #MassTestingNowPH pic.twitter.com/GJELagZrlq

— Ken (@ohkenooo) May 18, 2020
the filipino government adding another distraction kasi wala pa ring mass testing pic.twitter.com/nY3GDUWuDM

— Carlos (@qarloscuiapo) May 18, 2020

And Filipinos are left to cope with it through memes, anything that will help get them through the frustration.
What were the two months we spent struggling for?
The lockdown was hard for everyone, especially the poor, but we accepted it as necessary because we simply did not have the capacity to test, trace, and isolate on a wide scale. Now that we're slowly easing restrictions, it's only fair to ask: where are we at now?

— Atom Araullo (@atomaraullo) May 18, 2020

Atom Araullo himself has encapsulated it in a single tweet capping it off with a great question: where are we at now? After sacrificing months of staying at home, the marginalized scraping just to get by, government aid as scarce as rain during a drought, the people are presented with nothing.
Reminders of responsibility
If the government is going to keep passing the buck to the private sector, they have no right to keep collecting taxes.

— Ria (@riaredfern) May 18, 2020
This is insane. The government may as well dissolve now, if they're abdicating this responsibility. https://t.co/zrh8ReHe7e

— Phil Dy (@philbertdy) May 18, 2020

If one day the officials decided they do need to heed the people, they simply just have to scroll through Twitter to get inspiration and advice on what their next plan of action should be. Even regular people have great suggestions if the authorities are humble enough to listen.
Where are the emergency powers and the billions?
para saan pa yung emergency powers if the govt will only pass their responsibilities to the private sectors???

— i, trisha (@thereseifurung) May 18, 2020
Uy real talk a, di ba naaalarm mga tao na nothing is happening after that emergency power, no mass testing, 270B missing and more? It's been two months and we're the highest in ASEAN. Can we actually do something to change the leaders?

— Michael Arda 🌊 (@ARDAmichael) May 16, 2020

Since two months ago, Filipinos have been filled with equal parts fear and anger — fear of a virus, of the unknown, and of a country that is not equipped to deal with it and anger for the authorities who can do so much more but are instead stuck at certain measures. Is accountability too much to ask for? If the people consent to give emergency powers and billions, of course, they're expecting something in return.
Sometimes you'll just want to rest
imagine ibabaon tayo sa utang, di tayo bibigyan ng mass testing tapos pag tumaas na naman yung number of cases, kASALANAN PA RIN NATIN????? WE ARE IN A PHYSICALLY, EMOTIONALLY AND MENTALLY ABUSIVE RELATIONSHIP WITH OUR GOVERNMENT PLEASE GOD MAKE IT STOP 😩

— wary (@warysanchhh) May 18, 2020

If the heat from summer and stress from work doesn't do you in one of these days, it's most definitely going to be the stress from the news. Now would be the perfect time to remind everyone to calm down, get off social media, and de-stress for a while.
In the end, what everyone wants is clear
Roque: "No mass testing yet. Businesses muna ang bahala."

Uson: "Honest mistake."

Salceda: "Tax Netflix, Lazada, FB ads."

Govt: "CHA CHA now!" pic.twitter.com/r4h5MP5Z90

— Bryan Gonzales (@brygonzales_ph) May 18, 2020

Filipinos have been clamoring for mass testing since March and the unfulfilled April 14 mass testing promise has turned out to be a late April Fool's joke. But it's not too late. Our government can turn things around. That is, if they are humble enough to admit their mistakes and heed the cry of the public.
What are your thoughts about this whole situation?