It's the one and only Seo Ye-jin's birthday today! To celebrate, we've gathered some of her most talked-about roles in both movies and television. This well-loved actress has played a lot of amazing roles so it was hard to choose just eight, but in our opinion, these are her must-watch dramas and movies. How many have you watched?
Personal Taste


Seo Ye-jin stars as furniture designer Park Kae-in who is a complete slob but is also kind-hearted. After trying to impress her father — a well-loved designer — she completely losses her self-esteem. Adding to this, her longtime boyfriend dumps her for her best friend. Her fate changes when she meets Jeon Jin-ho ( Lee Minho), who becomes her roommate after fooling her into thinking he was gay. But later, the two form a strong bond and fall in love.
Watch this drama here.
Don't Look Back: The Legend of Orpheus

Seo Ye-jin stars in this drama as Hae-woo, the daughter of a wealthy businessman who runs a well-known hotel.  She believes that her first love Han Yi-soo (Kim Nam-gil) is dead after a tragic accident. Little does she know that Yi-soo was adopted by a rich Japanese businessman. Many years later, they meet again, but Yi-soo is now living as Yoshimura Jun, a Japanese-Korean prosecutor.
Watch this drama here.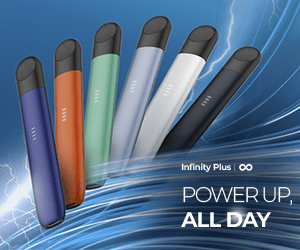 Something in the Rain

In this drama, the main leads normalize the relationship of an older woman and a younger man. Seo Ye-jin plays Jin-ah, a district supervisor at a coffee shop. She meets young video game animator Joon-hee (Jung Hae-in) through her best friend. Over time, their junior-senior relationship develops into a romantic one.
Watch this drama here.
Crash Landing on You

The love story that blossomed into a real-life romance. Crash Landing On You has got to be Ye-jin's most famous role. And not only was it her biggest role, she also got to fall in love with her co-star Hyun Bin. The drama was so popular that it trended for months, making it Netflix's most-watched dramas last year.
Watch this drama here.
The Last Princess

This historical film takes place in 1925. Seo Ye-jin plays Princess Dyeohye, the last princess of the Joseon dynasty. She is forced to be separated from her family and study in Japan. When she's reunited with her childhood friend Kim Jang-han (Paek Hae-il), they try to come up with a plan to move to Shanghai and escape the Japanese officers who are holding them captive. The plan fails, which causes Dyeohye to marry another man and later on develop schizophrenia.
Watch this movie here.
The Negotiation
Here, Seo Ye-jin plays Ha Chae-Yoon, a crisis negotiator for the Seoul Metropolitan Police Agency. In spite of her high-stakes job, she manages to remain calm, even in crisis. One day, Min Tae-Gu (Hyun Bin) stages a terrifying hostage and tells Chae-Yoon that she only has 12 hours to save the people he hostage.
Watch this movie here.
Be with You

In this tragic film, Seo Ye-jin plays Soo-ah, a loving mother and wife who passed away. Before her death, Soo-ah promised her husband that she'll return on a rainy day. And this happens, but when she returns, she has no memory of her family.
Watch this movie here.
The Truth Beneath

In this nail-biting thriller, Seo Ye-jin plays Yeon-Hong, a happily married woman who has a loving husband. One day, her world turns upside down when her only daughter goes missing. Hoping that her husband Jong-Chan (Kim Ju-Hyeok) will feel the same kind of panic as her, she does everything to find their daughter. She is further devastated when she learns that her husband is more concerned about his political career rather than finding their daughter.
Watch this movie here.
What's your fave Son Ye-jin drama or movie? Tell us below!