So your WFH setup is pretty much done. You've got you desk, some cute desk accessories, organizers, and even a few plants.  But what about your chair? Are you still making do with a regular dining chair or even a super uncomfortable Monobloc chair? If you're thinking about getting yourself an office chair, consider getting a gaming chair. Contrary to their name, they're not just for gamers. Because gamers spend hours in front of the computer, you can bet that these chairs will give your back the support it needs — unlike most office chairs, gaming chairs support your entire back. Though many of these gaming chairs are a bit pricey, you can get some affordable gaming chairs online — here are just some of them.
Qoncept Furniture Everest Gaming Chair (₱3,999)

Many gaming chairs get their design from racing chairs, giving them a badass look that'll make you feel sporty even though you're spending most of your time in front of a computer. This gaming chair from Qoncept Furniture has a reclining back, as well as adjustable seat height and back pillows. It comes in four colors,
Get it here.
Costuless Ergodynamic KT-2093 Gaming Chair (₱4,999)

This gaming chair is ergonomic and dynamic, giving you a 360-degree swivel function as well as pneumatic height adjustment. There are anti-slip protection pads under the feet of each leg to prevent floor damage and slipping, and the chair itself is made of strong and durable materials.
Get it here.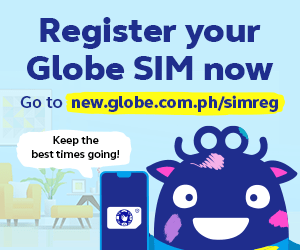 Novus Maverick Gaming Chair (₱3,800)

Though this gaming chair comes with a really affordable price tag, it's super durable and can carry up to 127 kg! It also comes in five colors, from an understated all-black look (see pictured) to a super feminine pink.
Get it here.
San-Yang Gaming Chair (₱4,950)

San-yang is known for their affordable quality furniture, and their gaming chairs are no exception. This red and black gaming chair is stylish, multifunctional, and easy to clean. It also comes in grey and black.
Get it here.
Ergonomic Gaming Chair with USB Massage (₱2,999)

Sitting for hours at a time isn't good for your back, so you should make it a point to get up and stretch every now and then. But this gaming chair can also help with back fatigue because it has a massage function! It also has a retractable footrest that lets you completely relax your body during your breaks. Just make sure to return it to an upright position when you need to get back to work, cause you might just fall asleep — it's that comfy!
Get it here.
8 Low-Key Ways To Squeeze In "Exercise" During Your Workday
8 Low-Key Ways To Squeeze In "Exercise" During Your Workday
Camille Bacsa | May 15, 2017
Adjustable Professional Gaming Chair (₱2,998)

If you're not a fan of that racecar driver aesthetic, here's some good news: not all gaming chairs have that aesthetic. In fact, some will look right at home in the office of a top executive! Take this grey gaming chair, for instance. Stylish and minimalist, it'll look great in any home office. It also comes in red, blue, and black.
Get it here.
Fantech Alpha GC-185s Gaming Chair (₱3,700)

Not everyone likes rollers on their office chairs. If that sounds like you, these gaming chairs will be right up your alley. With a sturdy, metal structure, this gaming chair can carry up to 220 kg.
Get it here.
Qoncept Ergonomic Office Gaming Chair (₱4,199)

With a fully reclining back and a footrest, this gaming chair will let you get some much-needed rest during your downtimes — just make sure to set an alarm so you don't miss your Zoom meetings!
Get it here.
Are you getting a gaming chair for your home office? Tell us all about it!