ICYMI, Crash Landing on You's lead couple Son Ye-jin and Hyun Bin are officially getting married! The couple met many years ago, but only got together in 2020, after filming their hit K-drama CLOY.
Rumors of their engagement have been floating around for weeks now, but the couple finally confirmed their engagement through Instagram. And everyone's just so excited! We all need some bit of ~good news~ after the crazy week (and past two years).
The kilig announcements
View this post on Instagram
Ye-jin shared a photo of an adorable little wedding dress accompanied with a heartfelt message. "Boy meets girl, recognizes each other in the crowd, promises to build a future together…" OMG, is that a reference to a scene in CLOY? Remember the candle scene in Episode 5, where Hyun Bin was holding up a candle in the crowded dark and Ye-jin recognized him?
"It happened so naturally… But, isn't that destiny?" her caption continued. "Just being with him, I feel warm and protected. Please help us celebrate the beginning of our future." Kilig to the bones!
View this post on Instagram
On the groom-to-be's side, he made the announcement through his agency's Instagram account. Hyun Bin chose a photo of his and Ye-jin's hands holding on to one another — which is actually from the final episode of Crash Landing on You! That CLOY photo was followed by a handwritten letter from Hyun Bin, announcing their engagement.
"I have made this promise with the woman who always makes me laugh (Son Ye Jin): to always walk together in the days that lie ahead," his message translated. The 'Jung-hyuk and Se-ri' who were together in the drama will take the first step together in that future." Awww, he even mentioned their CLOY characters!
Parents' involvement
#BINJIN: DAYLIGHT pic.twitter.com/cZhs7p9T05

— vaamika (not ok) (@yejinshoe) February 11, 2022

According to an industry insider, Hyun Bin and Son Ye-jin have been considering marriage for a while now, but they've been getting a lot of good offers for work. Another said that apparently, the parents of the couple were a big factor in their decision to marry now. Their parents kept telling them to pick a date since the couple wasn't getting any younger, so they should stop delaying their wedding. LOL. Thank you, parents!
This engagement definitely made not just the couple's families happy, but also the legions of fans the two have all over the world. Here are some of our favorite reactions: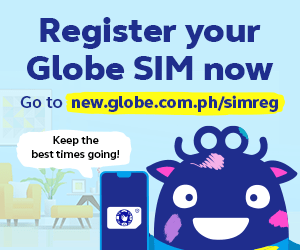 The fans who are just SO happy
DUDE IM NOT INVOLVED IN THIS RELATIONSHIP BUT IM SO FUCKING HAPPY #BinJin pic.twitter.com/KwpXf703f4

— mich⁺⁺³⁹ (@jeonmidoholic) February 10, 2022
This couple might not even know us, but we're all just so damn happy for them!
for the —nth time, thank you universe for letting hyun bin and son ye-jin meet in this lifetime. thank you for making them each other's last love. thank you for making them each other's destiny.

— marga 🐰💜 (@_binjin) February 10, 2022
Thank you for the gift that is the BinJin couple!
HOW DID HYUN BIN PROPOSE I NEED DETAILS

— 🍙 yo⁺⁺⁺ binjin wedding (@binjinfeed) February 10, 2022
Were there any tidbits about the proposal shared? And maybe a glimpse of the ring?
The fans who adore the reel-to-real love story
we didn't get a wedding in cloy but we're getting it in real life i'll never shut up about this pic.twitter.com/YLZUGHEbvv

— ✧lilly✧ (@kestrelofherran) February 10, 2022
No wedding in CLOY? Don't worry. We're getting it IRL!
We believe in BinJin supremacy ❤️✨ pic.twitter.com/MaBRlxknM3

— Netflix India (@NetflixIndia) February 10, 2022
Yoon Se-ri manifested this!
Hyun Bin and Son Ye Jin are getting married! 🤍

While we're at it, let's go back to this tear jerking #CrashLandingOnYou clip from Episode 12 where Captain Ri Jeong Hyeok told Yoon Se Ri, "I want to marry you here." ✨ #BinJin pic.twitter.com/IBlA7oxpYP

— J A N E (@__jwrites) February 10, 2022
Captain Ri manifested it, too. Made us cry with this scene; now, they're making us smile so much with a real-life wedding!
The fans of the Nation's First Love and her first love
Question: Who's the first love of the nation's first love?

Yejin: My love right now is my first love 🥰

(Teaser of Yejin's Youquiz interview on Feb. 16)

Credit to: yejinhand_hk on IG 🤗#BinJin #HyunBin #SonYeJin #빈진 #현빈 #손예진 pic.twitter.com/gGqLGg3QVJ

— diary🌻 | semi-ia (@binjindiary2) February 9, 2022
One of the nicknames associated with Ye-jin is Nation's First Love. And guess who she said her first love is? Just look at how kilig Yoo Jae-suk got! That's how we reacted, too.
"And just when you think it can't get any better, it can."#BinJin #빈진 pic.twitter.com/PXhTQRUYZG

— marga 🐰💜 (@_binjin) February 10, 2022
First love of the Nation's First Love!!!!!!! Period!!!
The fans who believe in destiny
started from the now we are
bottom here pic.twitter.com/d9Vn2njmgu

— ness 🐰 (@yejinxhyunbin) February 10, 2022
We've come so far. It was meant to be.
Whats meant to be is meant to be. Every love story is beautiful but #binjin love story is my favorite 🥺❤️🥰#HyunBin #SonYeJin pic.twitter.com/zl0AEY42Kw

— Egha | BINJIN MARRIED (@eghamongg) February 9, 2022
Those brief reunions over the years . . . they all led to the right destination: the altar and forever together. KILIG MUCH.
The fans who are hoping for some shared good luck
you mean to tell me the pandem1c started with CLOY ending and now BinJin is getting married but the pandem1c still isn't over? 🥲 pic.twitter.com/MAKbPJPXcP

— 🏖🌻 khai (@midofalasoulhwi) February 10, 2022
This is the sign you were waiting for, @pandemic.
2020*** anuna jahaha

— Roselyn #TayoNaman (@roselynbaImes) February 10, 2022
Maybe, hopefully. Get us out of here.
So when's the wedding?
According to Ye-jin's agency, the wedding will be held in March, as this is their most free schedule. That's next month already!!! Their parents did tell them not to delay anymore, LOL.
The wedding will be a private event, but we're hoping the couple will share some photos online. Fingers crossed! And now, it's time for a CLOY rewatch while waiting for the wedding day.
#SonYeJin's agency MSTeam reveals that the wedding will take place in Seoul in March. Due to the wishes of the couple, it will be a private event.

"Actor Son Ye-jin & actor #HyunBin have entered into a 100-year bond as partners who will share their lives in the future." #binjin pic.twitter.com/cOUpMKswdr

— BINJIN ♡ MARCH 2022 (@serineblack) February 10, 2022
Follow us on Facebook, Twitter, Instagram, Tiktok, and Youtube for the l8est entertaining, useful, and informative lists!