Ah, amore, it's everywhere. Even in the realm of superheroes, mutants, monsters, and villains, it blooms. It's not all Zap! KaPow! and Kaboom! in those comics pages. There's a lot of heart-to-heart action, too.  We all know about iconic comic book couples like Lois and Clark, Peter and MJ, and even Batman and Catwoman, but here are 8 Comics Couples that you may have actually missed.
T'Challa / Ororo Monroe – Marvel
Though this matrimony only lasted one year and six months, this royal couple said their I do's during the events of the Civil War Ceasefire. A monumental affair that saw even some of Marvel's notable villains showing up to witness the union. Now THAT puts the "POW" in power couples!
Anna Marie LeBeau / Remy LeBeau – Marvel
Long-time lovers Rogue and Gambit's romance became a highlight of the '90s X-Men animated series. Both lovers overcame sentinels, supervillains, and the slightly-troublesome problem of Rogue's touch; becoming Marvel's iconic Duo of the Bayou.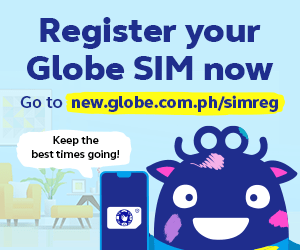 Matt Murdock / Elektra Nachios – Marvel

Hell's Kitchen couldn't have whipped up a better serving than this! The Man Without Fear crosses paths, blades, and hearts with this femme fatale on numerous occasions. Either fighting side-by-side or against each other, these two will always find themselves bedeviled and bewitched by each other – come hell or high water!
Reed Richards/Susan Storm – Marvel

THE Mr. and Mrs. of comics. Marvel's first family would never have been if it weren't for the long-standing love between Mr. Fantastic and Invisible Woman. Pillars of what it means to be family in the Marvel universe, no relationship, wedding, or romance can be as solid as that of the Fantastic Four's Reed and Susan Richards – as lasting as time itself!
Dinah Laurel Lance/Oliver Queen – DC
Recently gaining popularity in their appearance together in comics, TV shows and video games, Black Canary and Green Arrow is now a staple in stories of partners-in-crimeFIGHTING! Shortly after Dinah joins the Justice League, the two met, and for the master marksman, it was love at first sight – or shot – or shout. Talk about taking an arrow from Cupid!
Arthur Curry/Y'mera Xabella Challa – DC

The King and Queen of Atlantis. DC's own romance royalties, Aquaman and Mera's love story recently got the limelight in the 2018 Aquaman movie from Warner Brothers. Theirs is another example of an enduring relationship — despite not being highlighted enough in their stories – proving that truly happy couples need not flaunt their relationship (though if that's your style, more power to you!).
Charles Xavier/Moira McTaggert

Another lesser-known pairing, Professor X has never been known to be involved with anything other than caring for his beloved X-Men – them and one Moira McTaggert. Featured in the comics and on the big screen, the world's leading mutant geneticist has been aiding Professor Xavier even before the formation of the original X-Men and co-created Cerebro; getting herself romantically involved with the world's strongest telepath, for many, many years! Talk about being each other's work spouse!
Liz Sherman/Hellboy – Dark Horse
A special (HELL)boy-meets-girl story, Big Red found himself attracted to the fiery female in isolation after he gave her a lollipop to break the ice. Soon after, The Beast of the Apocalypse found himself always looking to Liz for comfort, eventually leading to her getting pregnant in the movies. Though not the original love interest for the character, this remains to be one hell of a love story, for one hell of a superhero!
Alexandra Trese/Maliksi – Avenida Publishing
A prodigy and a proud price – the babaylan-mandirigma and the heir of the Tikbalang tribe. Budjette Tan and Kajo Baldisimo's Trese features much of the supernatural, but none can deny the magic of the romantic tension between Alexandra and Maliksi. Though this is a cheat since they aren't officially a couple, Maliksi has become a persistent suitor and ally to Trese ever since she captured him during his wild stallion days. After their first encounter, he would aid her in her most difficult battles and missions, much to the delight of fans and shippers around the world!
Did we miss your favorite comics-verse couple? Tell us about them in the comments!