What If These 8 Hollywood Directors
Handled DU30's SONA?

Love him or hate him, it was pretty clear that President Duterte's SONA had Director Brillante Mendoza's fingerprints all over it. But what if we got a little more ambitious and had Hollywood direct our president's next SONA? Here are a few of my guesses.
8. James Cameron
Style-Defining Opus: Avatar
What We Expect: Perhaps requiring the most budget out of anyone on this list, James Cameron is bound to create a feast for the eyes. After beating the record for highest grossing movie of all time twice, it seems Mr. Cameron has decided to rest on his laurels and make nothing but Avatar sequels for the rest of his life, and ours. Did you think directing a SONA would be any different?


Hopefully with less hot blue people action.
7. Guillermo del Toro
Style-Defining Opus: Pan's Labyrinth
What We Expect: This man provides us with nightmare fuel, even when he's trying to make endearing characters. He will lend a creepy atmosphere to an already creepy place, and you can expect that he will draw as many parallels between Digong and Hellboy as humanly possible. Expect to dream about his choice of imagery, though.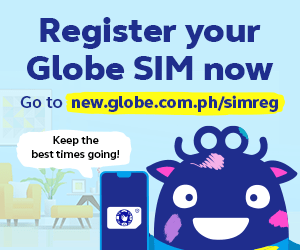 6. George Lucas
Style-Defining Opus: Star Wars
What We Expect: "Jar-Jar is the key to all of this," he once infamously said. We expect no less. In the middle of weird cuts that seem like someone played with Powerpoint transitions, and an opening crawl to introduce the president while using this tune, George Lucas will find a way to sneak in everybody's most people's some people's a few people's someone's nobody's favorite Gungan.
5. Tim Burton
Style-Defining Opus: Edward Scissorhands
If we wanted to make the gloomiest SONA ever, Tim Burton is your man. He might not have Johnny Depp to work with since he's rather busy being a hit with the ladies as of late, but the quirky President Duterte will fit in perfectly with Burton's vision, as will most of the morose politicians in attendance at any given SONA.


Giving new meaning to the Pinoy expression, "Kamay na bakal!"
4. Axel Braun
Style-Defining Opus: He's done over 500 movies. It's so hard to pick one.
What We Expect: Axel Braun is the master of the, ahem, art film. Expect him to have camera angles from the most unexpected places. If you thought the multiple shots of our president's nostrils during this SONA were odd, wait 'til you see what other orifices Axel Braun can work his magic with. Also, don't google his name if you're at work. Trust us on this.


Please don't ask where that camera is stashed.
3. Quentin Tarantino
Style-Defining Opus: Django Unchained
What We Expect: Revenge fantasies, gratuitous gore, and every female attendee has to be barefoot. The important thing to worry about is, after women, Jews, and black people having their shot—who's getting revenge this time?
2. Michael Bay
Style-Defining Opus: Transformers
What We Expect: EXPLOSIONS!!! GRATUITOUS CLEAVAGE SHOTS!!! CASUAL RACISM!!!
1. M. Night Shyamalan
Style-Defining Opus: The 6th Sense
What We Expect: A twist of some sort that nobody ever saw coming.

Who do you think should direct the next SONA? Sound off in the comments below!