This Week in Weird News:
The Cockroach Milk Edition
By Kevin Christian L. Santos

Another week has come and gone. And you know what that means? Time to put some weird bleach all over your eyeballs and drink in the WTF.
While everyone is furious about the pathetic-excuse-for-a-human-being Army reserve member who killed a cyclist in a fit of road rage (in which said Army reserve challenged the cyclist to a fight—and subsequently lost), odd things have been happening all over the world; things which may not cause outright rage but do beg for your attention.
Now get some exercise; you might get exhausted trekking down the rabbit hole.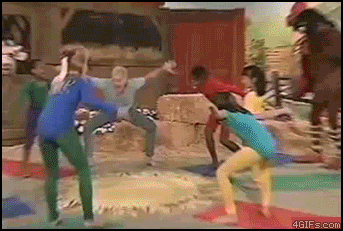 8. New whale species discovered in Alaska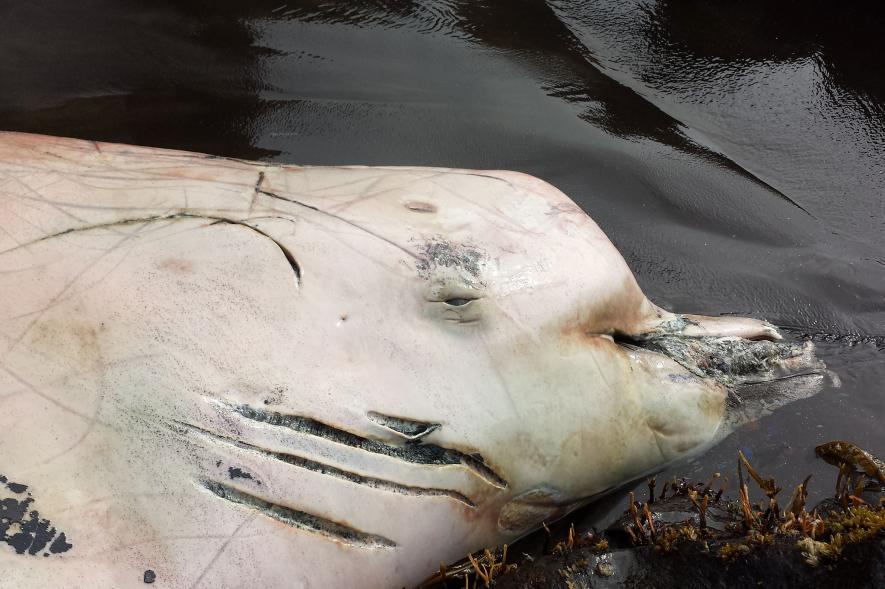 In 2014, the body of a dead whale was found washed up ashore in St. George Island in Alaska. Scientists initially dismissed the carcass as that of a Baird's beaked whale, but upon checking, the flesh was too dark and its dorsal fin too big to belong to the said genus.
New research has shown that the whale is a completely new species, one that Japanese fishermen refer to as karasu or raven. The new species has not yet been named as of this writing.
How awesome is it that we're discovering new species of animals in this day and age? Who knows, maybe we'll find the Lochness Monster soon.
7. New condom built to replicate human skin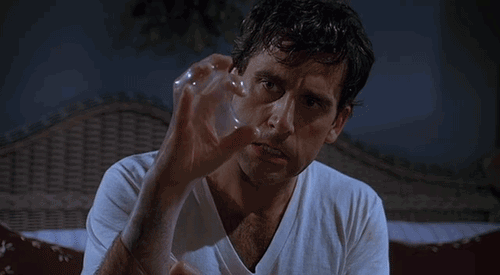 STDs. Gotta catch 'em all, right? Wrong. It sucks when it burns whenever you pee. That's why you wear protection when you take someone to the Bone Zone. But I'm sure you feel bummed that wearing a condom isn't as comfortable and pleasurable as the real thing. That's why some people don't want to use them in the first place.
Worry not, horny true believer! Shengxi Chen, a biochemist at the Arizona State University is here to give you a better safe sex experience.
Chen received a US$100,000 Grand Challenges grant from the Bill and Melinda Gates Foundation in 2014 and he has now created a condom that mimics human skin; something that's a lot more comfortable and has a higher chance of actually being used.
In an interview with ASU Now, Chen said, "With condoms, for many, many years nobody changed them. I thought, if we make something really close to skin, people would not mind using condoms. Human skin has a lot of water; we call it hydrophilic. Most condoms are hydrophobic, but this material likes water."
Initial tests also look promising for Chen's innovation. Chen's condom performs better than the latex versions out on the market. The new material has 1.7 times more tensile strength than its latex counterpart.
Here's hoping that Chen's skin condom gets enough funding to get a commercial run for the sake of everyone's health.
Speaking of sex…
6. Seals engage in inter-species boning with penguins
Here's something you don't see every day, much less think about (unless you are a sick, sick bastard). Seals have been found to display unusual sexual behavior in the sub-Antarctic. What are they doing? Fur seals have been seen engaging in sex with penguins, as reported by the BBC and in the Polar Biology journal. The earliest documented display of the behavior was in 2006 when a fur seal attempted to get hot and heavy with a King Penguin.
Scientists are baffled by the behaviour. They speculate that the seals that display such actions are that of an inexperienced, aggressive creature or an aggressive predatory act. Another speculation is that it's the seal being playful but turned horny.
In the recorded incidents, the seals would normally chase a penguin and mount them to attempt to have sex. This would last for a few minutes followed by a few minutes of rest and would then let the penguin go. In one occasion however, the seal killed and ate the penguin after trying to have sex with it. Scientists are still unsure what triggers the seals. Nico de Bruyn of the Mammal Research Institute at the University of Pretoria says this could be the seals practicing their copulatory skills or a release of sexual frustration.
It's tough being a penguin these days.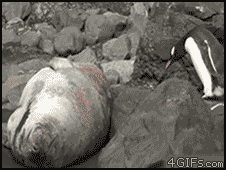 5. In Malawi, meet the man hired to have sex with children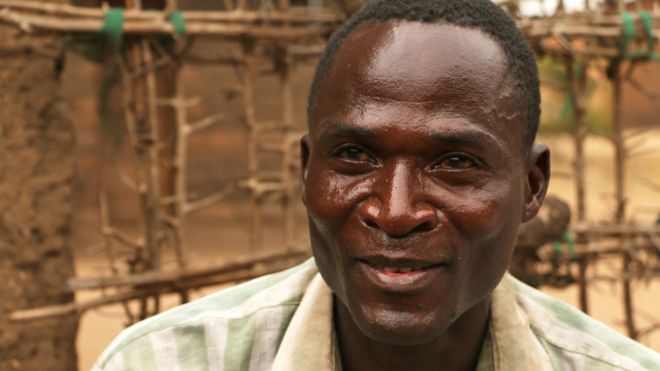 In certain regions in Malawi, men are paid to have sex with underage girls once they hit puberty. These men are called "hyenas" and village elders don't see it as an act of rape, but rather as a form of "ritual cleansing." After a girl's first menstruation, they are required to sleep with a hyena for three days to transition into womanhood. If a girl refuses, it is believed that bad luck and diseases will be inflicted upon her family and the entire village. This job is held in such high regard that when a woman's husband dies, she is required to have sex with a hyena by tradition before she can bury her  deceased partner.
Eric Aniva is the local hyena in his village of Nsanje. Speaking to the BBC, he says, ""Some girls are just 12 or 13 years old, but I prefer them older. All these girls find pleasure in having me as their hyena. They actually are proud and tell other people that this man is a real man, he knows how to please a woman."
Aniva also has two wives who are well aware of his line of work, and he claims to have slept with over 104 women. However shortly after his interview with the BBC, Aniva was arrested upon the president's orders for not mentioning that he is HIV-positive to the families that hire him as a hyena.
In a statement, presidential spokesman Mgeme Kalilani said, "While we must promote positive cultural values and positive socialization of our children, the president says harmful cultural and traditional practices cannot be accepted in this country." Aniva will be charged for exposing the girls to HIV, and all men and parents who hired him will be investigated as well. "All people involved in this malpractice should be held accountable for subjecting their children and women to this despicable evil," the statement also says.
104 women. Think of all the damage he has done, and let that sink in for a second.