If you're reading this, we're sure you got curious about the mysterious Cha Hyun-soo since you watched Sweet Home. To be specific you're curious about Song Kang, the actor who played him. Here are some facts about Song Kang that will make you stan him even harder.
He's majoring in Film
View this post on Instagram
This up-and-coming actor is ready to dive deeper into the film industry since he is also studying film at Konkuk University! After making his acting debut in 2017, there is clearly nothing stopping him from being a successful actor and — who knows? — maybe even a director in the future.
His childhood dream was to become an interior designer
View this post on Instagram
His love for design started when he was a child. Before deciding to be an actor, he initially wanted to be an interior designer! All this changed when he watched Titanic, the movie that made him want to pursue acting.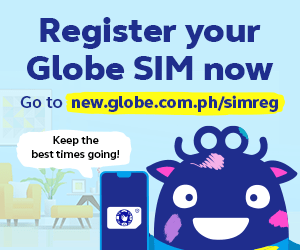 He passed all five rounds of auditions and got into a talent agency
View this post on Instagram
We all know that it's very difficult to make it in the Korean film and music industry. Most who aspire to be an idol or actor have to go through endless auditions, and only in vain. But Song Kang was able to pass all those auditions and is now signed with Namoo Actors.
He appeared in two music videos
Before he landed minor acting roles, he also starred in "Sweet Summer Night" by The Ade & "Love Story" by Suran.
He used to be an Inkigayo MC
K-pop fans are quite familiar with Song Kang because he used to be an emcee for the weekly music show Inkigayo. Alongside Seventeen's Mingyu and DIA's Chaeyeon, the trio was well-loved by K-pop fans because of their amazing chemistry. They no longer host the show, but nobody can deny that they did an amazing job.
He has a cute nickname
View this post on Instagram
His friends used to call him Song River because in Korean, 강 (Kang) means "river".
He was nominated for the Male Rookie Award at the 12th SBS Entertainment Awards.
View this post on Instagram
Back in 2018, fresh off staring minor roles he was nominated for an acting rookie award. Although he didn't win, this became the start of his road to success.
Love Alarm was his first leading role
View this post on Instagram
After playing minor roles, he landed the role of Hwang Sun-oh in the Netflix adaptation of the hit webtoon Love Alarm. Since then, he has been offered more major acting roles, including his stint in Sweet Home. His versatility will definitely lead him to more success in the future — we can't wait to see what he'll be up to next!
Are you looking forward to Song Kang's next roles? Tell us below!