It's Love Month once again and streaming giant Netflix is set to release movies and series that fit the sweet mood. But if you're not into binging new K-dramas and Filipino series, don't worry. There's murder and mystery in the mix too. Check out what's new on Netflix you can binge this February 2022.
Forecasting Love and Weather (February 12)
Inside a national weather service, love proves just as difficult to predict as rain or shine for a diligent forecaster and her free-spirited co-worker.
Looking for the next K-drama to obsess over? Park Min Young (What's Wrong With Secretary Kim) and Song Kang (Nevertheless) team up for the first time in Forecasting Love and Weather. It follows the kilig love story between two forecasters who find out they couldn't have been more opposite. Look up folks, the weather this February is sunny with a chance of romance. We're just excited to see how well Min Young and Song Kang's chemistry will play in this drama!
Twenty Five Twenty One (February 12)
In a time when dreams seem out of reach, a teen fencer pursues big ambitions and meets a hardworking young man who seeks to rebuild his life.
The last time we saw Nam Joo Hyuk, he was winning Dal Mi's heart in Start-Up. Now he's about to star alongside Kim Tae Ri (Mr. Sunshine) in a drama that chronicles the life of two young people as they venture into the troubled waters of adulthood. To all the confused and troubled twenty-somethings, this one is for you!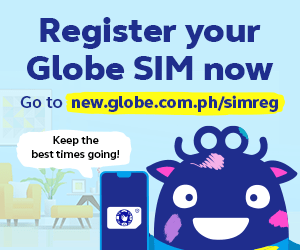 Love and Leashes (February 11)
Love never hurt so good for two co-workers who enter a contractual relationship as partners in consensual play, pleasure, and pain.   
Oookay, we're stepping into new territory in K-drama with Love and Leashes and it's *spicy*. Jung Ji Woo (Seo Hyun) nurses a crush for her clean-cut co-worker Ji Hoo (Lee Jun Young). One day, a package mixup reveals that Ji Hoo is into BDSM. He then asks Ji Woo to be his master and they enter into a temporary three-month relationship. Love and Leashes is based on a webtoon entitled Moral Senses or The Sensual M so if you want to get ahead of the story, you know where to peek.
Inventing Anna (February 11)
Audacious entrepreneur or con artist? A reporter digs into how Anna Delvey convinced New York's elite she was a German heiress. Based on a true story.
Take a break from all the romance with the Shondaland (Bridgerton, Scandal) mini-series Inventing Anna. The thrilling story stars Emmy Award-Winning actress, Julia Garner (Ozark) as the titular Anna who is the epitome of "Fake it 'til you make it." In a bad way, of course. She frauds and scams her way through the world by pretending to be a German heiress. What's shocking is that this is based on a true story — Anna Delvey's twisted story is equal parts fascinating and horrific. And if you want to dive into that rabbit hole, you can start by reading The Cut's 2018 article.
One of Us Is Lying (February 18)
Detention brings together five disparate high schoolers, but a killing — and secrets — keep them together as a cat-and-mouse murder mystery unfolds.
Karen M. McManus' bestselling YA novel was adapted into an eight-episode series in 2021. One of Us is Lying is a murder-mystery drama that starts with five Bayview High students walking into detention but only four walking out alive. As the investigation goes on and everyone is tagged as a suspect, the students must figure out what really happened if they want to clear their names (and their guilt). One of Us is Lying was recently renewed for another season so go ahead and binge Season 1 before that next one comes out.
Business Proposal (Airing date to be announced)
A blind date leads to misunderstandings and mishaps in this workplace rom-com.   
Upcoming Netflix original K-drama Business Proposal is based on a webtoon of the same name written by Guava Farm. Pro tip: If you lack kilig in your life, a quick read of that webtoon will bring that back to the point where you (unfortunately) will feel Very Much Single. The story follows Shin Ha Ri (Kim Se Jeong, Uncanny Counter) who goes on a blind date on behalf of her friend only to find out that her date is Kang Tae Mu (Ahn Hyo Seop, Abyss) her CEO. And then things take a turn for the weird: Tae Mu asks for her hand in marriage but it isn't because he fell for her at first sight. Business Proposal is going to be one heck of an emotional roller coaster ride!
Love Vs. Stars (February 9)
When her best friend starts courting her, astrology-obsessed Luna worries that they're incompatible. Soon the stars appear to show their displeasure.   
Luna is your typical millennial who believes in love and astrology, the latter dictating the former. So when her best friend, a Taurus, confesses his love for her, a Sagittarius, she comes up with lists of why they aren't compatible. But Luna later learns astrology isn't always right. Miles Ocampo and Khalil Ramos just have that amazing chemistry that will keep you wanting more! Love vs. Stars deserves a spot on your February series binge list for sure.
Texas Chainsaw Massacre (February 18)
After nearly 50 years of hiding, Leatherface returns to terrorize a group of idealistic young friends who accidentally disrupt his carefully shielded world in a remote Texas town.
Rom-coms for February? Pah! That's overrated. Everyone who is sick and tired of the hearts and kilig can rebel against the world with a slasher horror flick. It's a good thing the latest Texas Chainsaw Massacre remake is here to remind you that not everything in life is rainbows and butterflies. Sometimes a madman decides to terrorize people and said people need to fight for their lives to survive. Pure date night fun stuff.
Check us out on Facebook, Instagram, Twitter, and YouTube, and be the first to know about the latest news and coolest trends!