Are you ready to be reminded again of your age today?
Yeah, me neither. But when it's about the music of our youth, then we'd gladly subject ourselves to a trip down memory lane. Here are just a few of the greatest songs that rocked our lives exactly 10 years ago:
15 Step – Radiohead
.
Fans and followers of Radiohead won't ever forget the sneak attack they did—dropping their "In Rainbows" album on us like it was nothing. It definitely was something, though, because it was the album that deviated from their usual sound and fanfare, and "15 Step" was a wonderful opener to this unique experience that was about to unfold to the listener.
What I've Done – Linkin Park
.
Linkin Park's most commercially successful song is actually starting to make more sense with the recent events that have been happening. Just watch their music video and see for yourself how spine-chilling it really is.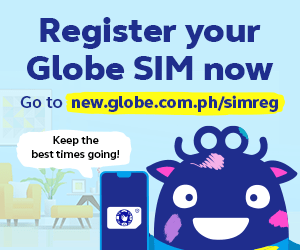 Good Life – Kanye West ft. T-Pain
.
Here's a throwback to Kanye West's original music style that further propelled him to fame and luxury. This serves as a gentle reminder to his haters and non-believers that Kanye West does sing and/or rap—and he was great at it too.
How Far We've Come – Matchbox20
.
This takes the cake for being the most eerily appropriate song in today's time. It's perfect to listen to while the world grows closer to its not-so-improbable demise.
Girlfriend – Avril Lavigne
.
It still shocks us that Avril Lavigne dropped this bubblegum rock bomb on all of us who were used to her emo punk sound that admittedly highlighted our teenage rebellious phase. But hey, we still oddly loved it; it was catchy as hell.
Crank Dat (Soulja Boy) – Soulja Boy Tell 'Em
.
Before the dab, the nae nae, the running man, and all other trending moves we've seen in vines and videos, there was the Soulja Boy crank that we all desperately tried to master with swag. Because as long as we were able to do that, we didn't have to understand what the hell Soulja Boy Tell 'Em was singing.
This Ain't a Scene, It's an Arms Race – Fall Out Boy
.
If there was a Fall Out Boy song that wins for being the most incoherently sung, this is it. But we never really cared that it was (nor did we ever bother to look up the actual words). We'd just scream at the top of our lungs while the song played and everyone would think we were actually singing the right lyrics.
Umbrella – Rihanna ft. Jay-Z
.
There's much to be said when the Grammy Award for Song of the Year in 2007 was given to a song about something as simple as sharing an umbrella under the rain, but Rihanna's powerful vocals and audacity to release it during the summer made it so worthy of the accolade. And we're not going to lie; we still sing the song in our heads every time we reach for an umbrella—rain or shine.
What was your anthem in 2007? Share with us those songs below!