Living on this planet is tiring. Do you ever wonder what lies beyond the stars? Would we reach a day where space travel will be as easy as flying to the other side of the world? While we dream of that, here are some thrilling movies that will allow you to see beyond the stars; no crazy degrees and PhDs required.
Space travel wouldn't be possible without the great minds behind every mission. Set during the Space Race in the 1960s, Hidden Figures is a biographical film about three African American female mathematicians. These historic females are Katherine Johnson who calculated the trajectories for the first American to orbit around Earth and more, Mary Jackson who was NASA's first African American female engineer, and Dorothy Vaughan, NASA's first African American supervisor.
The Martian (2015)
Humans are finally able to hold missions to the red planet but what if it goes wrong and an astronaut is left behind? Presumed dead after a storm on Mars, astronaut Mark Watney is left to survive with nothing but limited supplies and no means of contacting NASA. The next mission to Mars wouldn't happen in four years – how will he survive?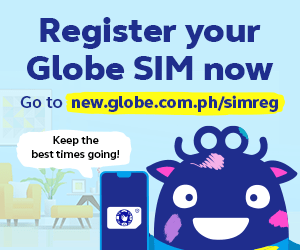 Interstellar (2014)
Planet Earth is becoming uninhabitable and humans must find a new planet to call home for survival. Together with a team of researchers, ex-NASA pilot Cooper travels to space, beyond galaxies even, to find a new home. Will humanity survive a future in the stars?
Gravity (2013)
Astronauts must have the most beautiful of Earth. At 372 miles above the Earth, two astronauts are on a space mission to perform upgrades for the Hubble. Everything is going according to plan until they're hit with space debris during their spacewalk. With communication with Space Control cut off, Dr. Ryan Stone and Matt Kowalski fight for survival to return safely to Earth.
New on Netflix for January 2021: Comedy, Drama, Nostalgia, and More to Start the New Year
New on Netflix for January 2021: Comedy, Drama, Nostalgia, and More to Start the New Year
Meryl Medel | Dec 30, 2020
First Man (2018)
Houston, we have a problem. Humans take on an impossible task: sending the first man to the Moon. First Man goes beyond the what-ifs and the discoveries during man's first landing on the Moon and shows the other side of this historic mission: the risks, costs, and sacrifices Neil Armstrong and his team had to face to land on Earth's natural satellite.
Lucy in the Sky (2019)
Inspired by the life story of former astronaut Lisa Nowak, Lucy in the Sky features the impact of space travel to the lives of astronauts. After going on her first trip to space, Lucy Cola feels disconnected to her husband and family upon her return. She then becomes obsessed with space travel and does whatever it takes to have another mission in space.
Ad Astra (2019)
Roy McBride's father led a voyage into deep space 30 years ago but they were never heard of again. Now, Roy is given the task to travel to Neptune and find out what went wrong during his father's voyage and discovers that a huge power surge is about to threaten the whole universe.
October Sky (1999)
October Sky tells the inspiring story of NASA engineer Homer Hickam Jr. Set in 1957, Homer dreams of building rockets after seeing the launch of Sputnik 1. However, being born as a son of a coal miner, he and his brother are expected to follow the same path. Going against his father's wishes, Homer begins his career by building rockets with the help of his friends, which eventually led him to become an engineer in NASA.
Mark Your Calendars for the Most Anticipated Movies of 2021
Mark Your Calendars for the Most Anticipated Movies of 2021
Ina Louise Manto | Dec 26, 2020
What are your favorite movies about space travel? Share with us below!