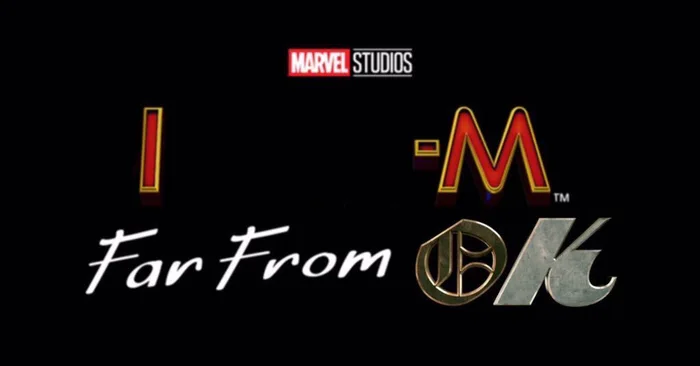 Okay. We're absolutely far from okay. We're still kind of processing the news—the news that Sony and Disney has come to a stalemate in their negotiations for the subsequent Spider-Man films. 
Unsurprisingly, the Internet collectively lost its marbles. There was (still is) a lot of finger-pointing and blame-shifting with a lot of fans focusing on Sony, then Disney, then both Sony and Disney, as well as capitalism in general. (Honestly, to hell with capitalism!)
After the initial deal ran its course of five film appearances (Captain America: Civil War, Spider-Man: Homecoming, Avengers: Infinity War, Avengers: Endgame, and Spider-Man: Far From Home) in the Marvel Cinematic Universe (MCU), Sony Pictures and Disney-owned Marvel Studios had to go back to the negotiation table to discuss the future of our friendly neighborhood superhero. And so far, everything's going down the drain. The issue, of course, is money. According to Deadline, Disney is allegedly asking for a 50-50 split of film revenues, as opposed to the old 95-5 in favor of Sony with Disney owning all merchandising rights. (Again, capitalism should go to hell.)
In a series of tweets, Sony clarifies the situation, saying the news was "mischaracterized," especially Marvel Studios President Kevin Feige's involvement in the next films: "We are disappointed, but respect Disney's decision not to have [Feige] continue as a lead producer of our next live action Spider-Man film."
"We hope this might change in the future," Sony adds further. Hard same. There's even a petition from fans. And even Avengers star Jeremy Renner is calling out to Sony to bring "Spider-Man back to [Stan Lee] and [Marvel]." 
Though a few people have said the split would be a good move for the Spider-Man franchise, a great deal of the Internet is just clamoring for Spidey staying in the MCU.
NOOOOOOOO
no one:
absolutely no one:
literally not a soul:
me, after hearing sony ended their spider-man deal with disney: #SaveSpiderMan pic.twitter.com/Jcpnw4TsH8

— . (@angelicavlahos) August 21, 2019
No. Nononononono. No. Nooooo. NoooooOoOoOOO.
Yeah, that's our first reaction, too. And the whole Internet's. After many years of being deprived of one of the most iconic Marvel superheroes in the MCU, we fans will once again be kept away from Spidey. Please say sike.
Internet: "Marvel Studios and Sony end their deal for #SpiderMan meaning Spider-Man will be no apart of the MCU."

Me and Marvel Fans: pic.twitter.com/CRwvrfWLtd

— Mr Rich (@rad_rich05) August 21, 2019
Spidey's trying to keep it together
— Marvelous Realm (@MarvelousRealm) August 20, 2019
What do you think is easier? Pulling this broken ship back together? Or Sony keeping director Jon Watts onboard? Or brokering the Sony-Disney agreement? It's hard to decide when capitalism's looming over all of us like some Avengers-level-threat monster.
Peter Parker is so done
peter parker watching sony and marvel fight and mentally preparing himself to lose uncle ben a 4th time pic.twitter.com/3YoGHYgGvJ

— jay (@monsterkinks) August 20, 2019
He just wants to live out his high school life peacefully (or as peacefully as possible in the MCU). And not lose Uncle Ben. Again. Was it wrong to think third time's the charm?
Hit us right in the feels
WE LOST HIM MARVEL #SpiderMan #SaveSpiderMan pic.twitter.com/nYkeb5tDVI

— Kimbula Banis (@PO5IT1VE) August 20, 2019
In Avengers: Endgame, losing Peter Parker is one of Tony Stark's primary motivations in agreeing to travel back in time and undo the results of Thanos' snap. And this felt like losing the kid all over again. We aren't ready to go back there. Too soon.
Don't test Stan Lee, you punks
Stan Lee coming back to life to make Sony and Disney come to an agreement for Spiderman pic.twitter.com/H6kQqy95k4

— Dembouz (@HerveDembouz) August 21, 2019
The creator himself said Tom Holland was perfect as Spider-Man. And having him in the MCU gave that ground-level perspective in an otherwise cosmic and other-worldly universe. Removing Spidey from all that? Stan Lee might just come down to haunt us.
People are coming up with alternatives already
Spider-Man: Come Back Home #SaveSpiderMan pic.twitter.com/y5kX3pCAWM

— Heusen Leo (@heusenleo) August 21, 2019
Hey, Sony, here are a couple of ideas for the title of the next Spider-Man film. And hey, Disney, maybe you can produce a film starring the European knock-off Night Monkey?
MCU announces new solo film in phase 4 after #SpiderMan partnership with Sony goes south: pic.twitter.com/FBot8r9aux

— Ben Sibilla (@BennyBoo0009) August 20, 2019
But negotiations aren't over until we says it's over
i will singlehandedly #SaveSpiderMan pic.twitter.com/MO0fT0FFGp

— vee ⎊ // fan acc (@valsreactor) August 21, 2019
We agree. Let's just talk it out. And Sony, Disney, listen to the fans.
Entertainment Weekly reports the studios are still going through negotiations, and with the public's reaction, we're hoping they're going to take this all into account.
Because honestly, Sony and Disney can't just ignore the fans. Because fans are the ones bringing in the money. Deals are useless if you don't have an audience giving you money.
Hey @Sony and @Disney pic.twitter.com/mvyRF8RPbO

— Christian is waiting for 3/20/20 (@CTH73) August 21, 2019
This guy who spent too much time making a video meme is a whole mood
The entire Internet's reaction to Sony pulling Spider-Man from the MCU

(i spent too much time on this for you not to retweet) pic.twitter.com/rHLQ8SXRwr

— paul orgies (@PaulOrgies) August 21, 2019
Well, at the end of the day, we can't really do much except react and rant and post memes and let the studios know how we as fans feel about this move. D23 Expo, Disney's bi-annual convention, is happening this weekend, and fingers crossed, we get some good news by then.
In the meantime, let's just enjoy this accurate summary of the Internet exploding right after the news broke. Everyone's just ready to fight like the world is about to end. (Which, by the way, it is. #SaveAmazonia!!!)
What's your take on this Sony-Disney mess over Spider-Man? Tell us below!