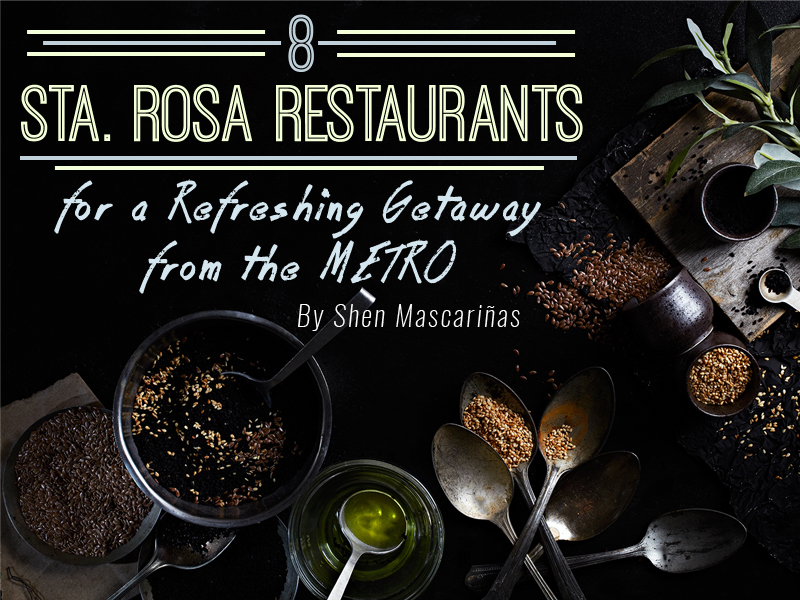 More than just being the usual pit stop en route to Tagaytay or Batangas, Santa Rosa (Laguna) has developed into a worthwhile destination with many attractions.
If you're tired of the hustle and bustle of the metro, visit Santa Rosa to unwind. You'll enjoy its cooler weather, lighter traffic, and less-polluted environment.
You can wakeboard at Republic Wakepark, find cheap deals in outlet shops at Paseo and Nuvali, and go on a food adventure with restaurants unique to Santa Rosa.
Here are 8 Santa Rosa restaurants that will make the toll fee and road trip absolutely worth it.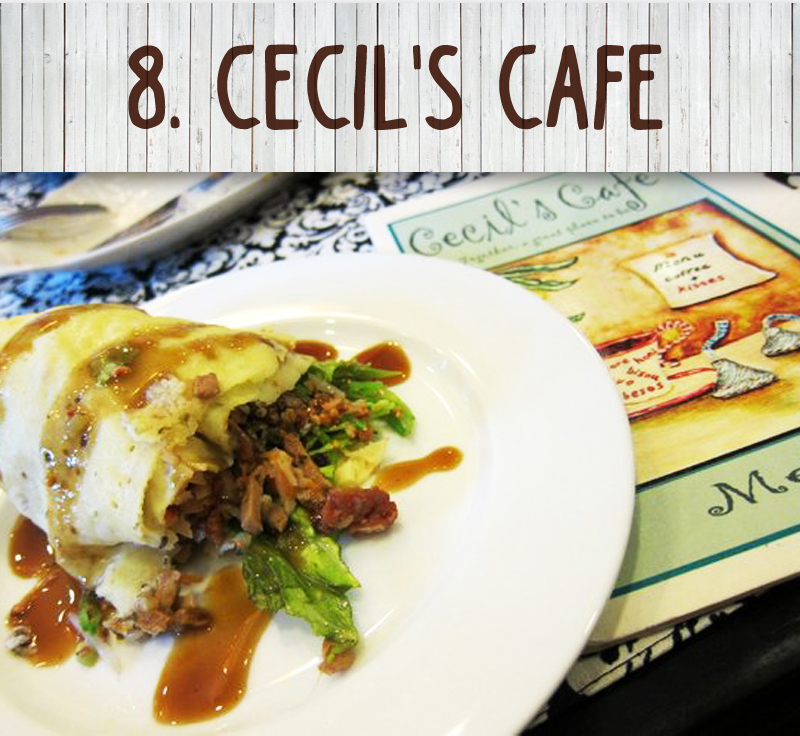 CVI Building ATI Complex, Sta. Rosa-Tagaytay Road
09209157517
Cecil's Café is an intimate, cozy, and quaint place serving home-cooked food and Green Patio's (a popular Chinese restaurant also by Cecil's family) specialties. Eating here is like eating at a house of a friend that's very hospitable and really passionate about cooking. Dishes are simple, but tasty and well made.
For your first time here, try Butch's Chicken, Vegetable Lasagna, Green Patio's Fresh Xiamen Lumpia and Elaine's Dumplings. Just by the names of some dishes, you can see that the food in Cecil's Café are based on family recipes.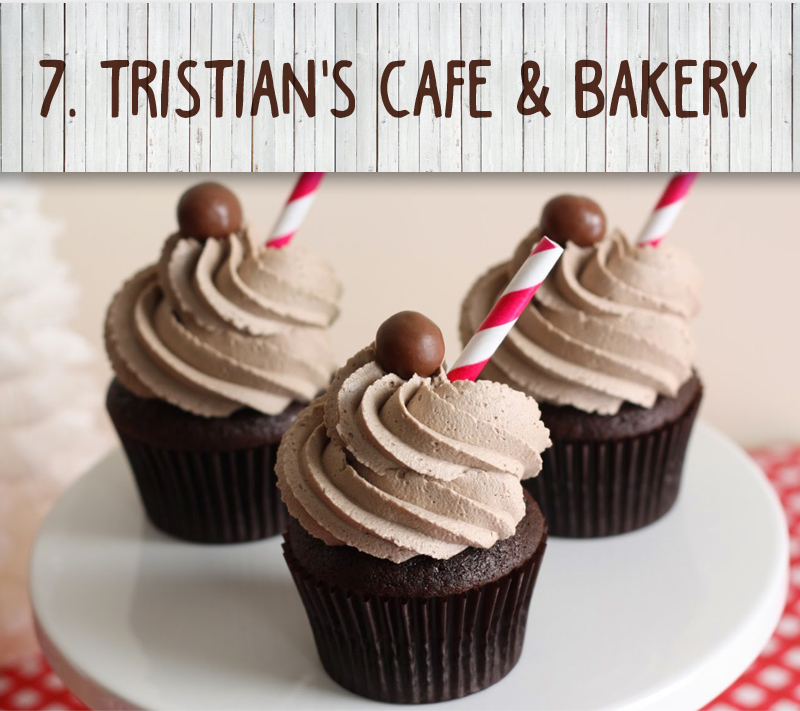 Unit 6-7 G, Ground Floor, Laguna Central Building, Santa Rosa
09178876227
If you're tired of getting your caffeine fix from typical establishments like Starbucks and Coffee Bean, sourcing it from Tristian's Café & Bakery can be a refreshing change. Not only do they have a lot of coffee options, they also serve snacks like pasta and sandwiches, desserts like muffins and cakes, and even rice dishes like Spicy Oriental Chicken Wings and Thai Chicken Curry . It's a great place to hangout, do some work, or just to get sustenance.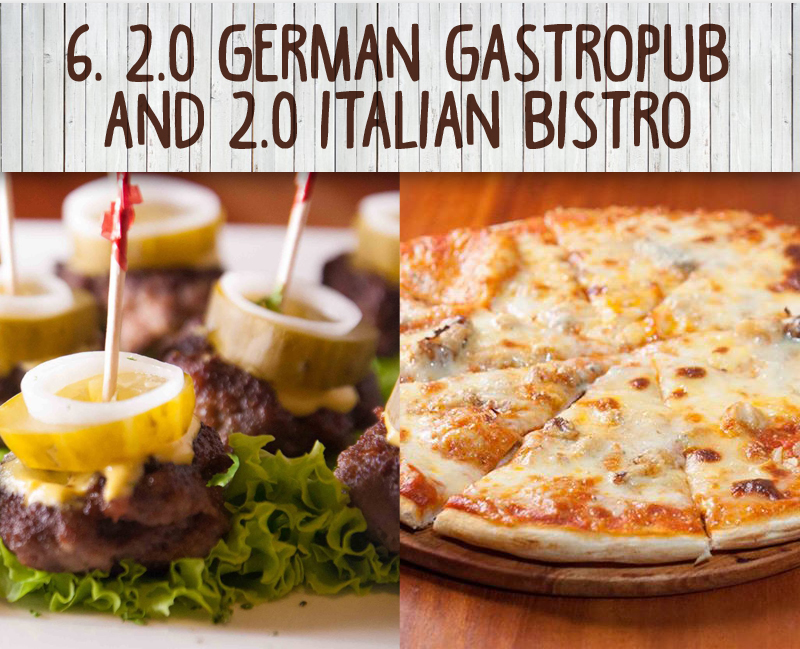 Ground Floor, Laguna Central Building, Santa Rosa
(049) 827 4831
These two restaurants are beside each other and are from the same owner. You can cross order wherever you decide to sit, which means double the fun. The German Gastro Pub serves seven sausage variants, authentic German dishes, as well as an impressive selection of draft and imported beers.
The Italian Bistro makes its pizza and pasta dough from scratch, which you can watch as they make and cook it in a brick oven. It offers an extensive array of Italian favorites like Caprese, Vongole, Porcini Ravioli, Panizza, and many more. Also, wine lovers will be happy to hear that they have a P400 drink-all-you-can promo!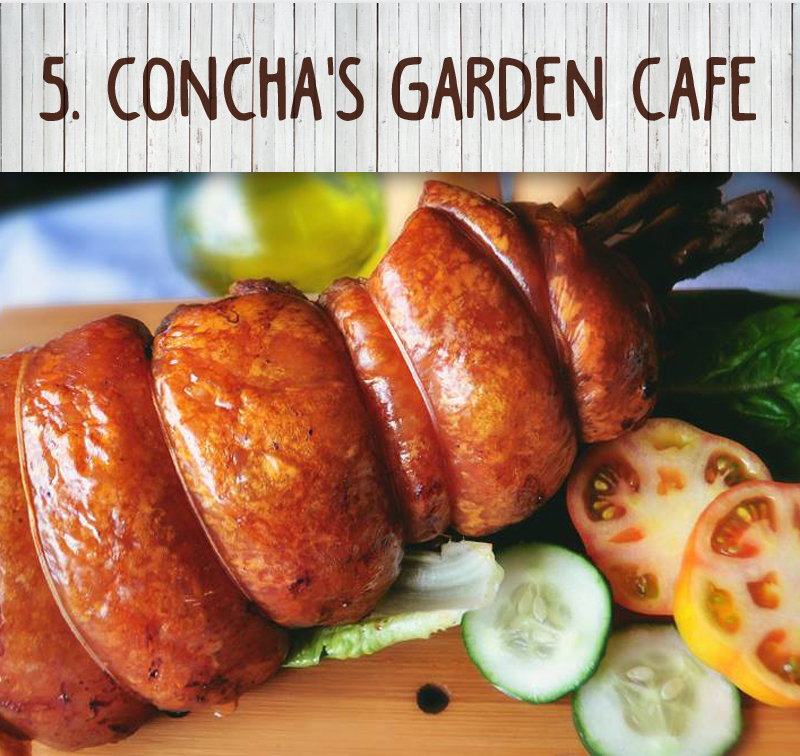 Mother Earth Gardens, Sta.Rosa-Tagaytay Road, Silang Cavite
09364416089, 09178481120, 09325910444
Nestled in a huge and beautiful garden, you'll find a charming restaurant with colored glass panels, floral murals and wooden furnishings. If you don't see its signage, you might mistake Concha's Garden Café as a greenhouse, part of the landscaping office/garden (Mother Earth Gardens) it is located in.
Concha's Garden Cafe is not only pretty, it also serves excellent classic Filipino dishes. Everything is homemade, which makes local favorites like Okoy, Chicharon Bulaklak, Ensaymada and Sardinas extra special. You can opt to dine inside the restaurant or outside in one of the kubos.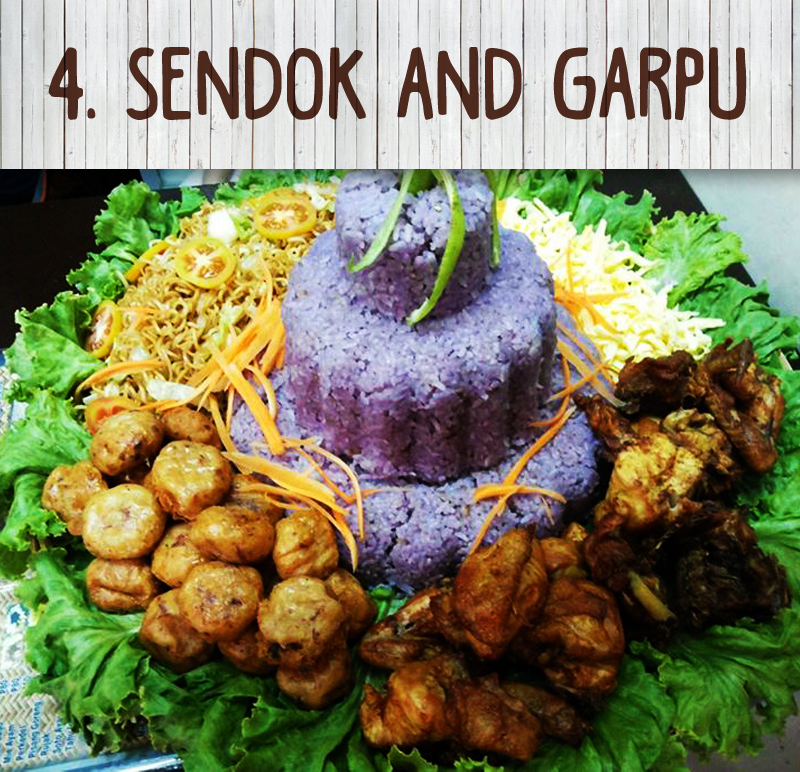 Unit A3, Ground Floor, Paseo De Santa Rosa 5, Santa Rosa
09173276126
Sendok and Garpu is an authentic Indonesian restaurant with its chef being Indonesian, of course. Crucial condiments like Sambal and Kecap Manis are acquired from Indonesia and made available for every table. These sauces make basic dishes like fried chicken, tilapia and beef ribs extremely flavorful.
The restaurant is small with only a few tables and its menu is short, but Sendok and Garpu is almost always full and all menu items are very good.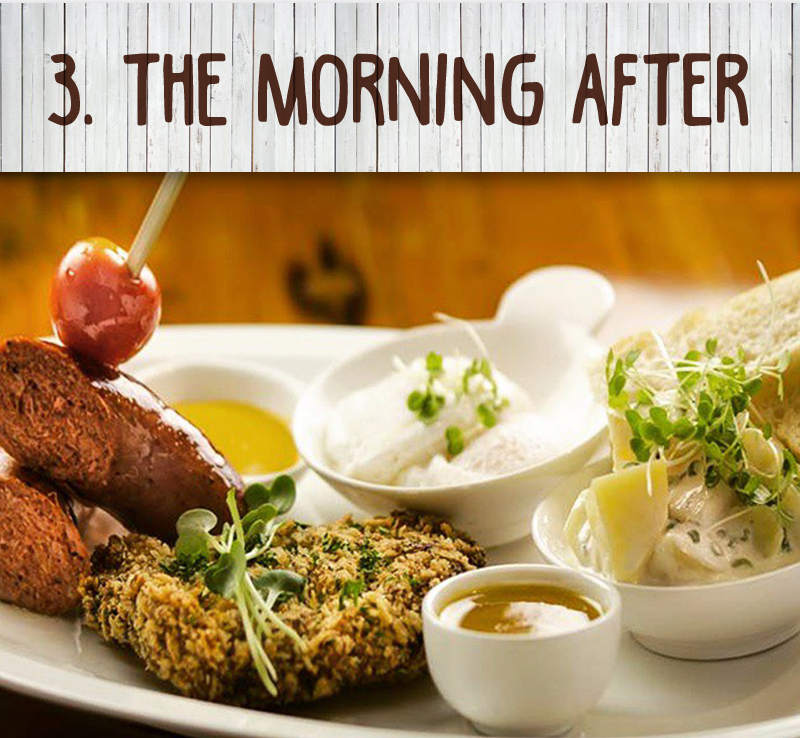 GFF2, Solenad 3, Nuvali, Sta. Rosa-Tagaytay Road
(049) 2580819
This place seems to emit sunshine from its interiors, service, plating and food. The Morning After is a breakfast and brunch restaurant that goes beyond just serving the usual silogs and sweet treats. For something unique from what you would eat at home, try Uncle Joe's Big Breakfast, The German Breakfast, Breakfast Bruschetta, and Breakfast Maki. It's like being given the option to start your day from different countries.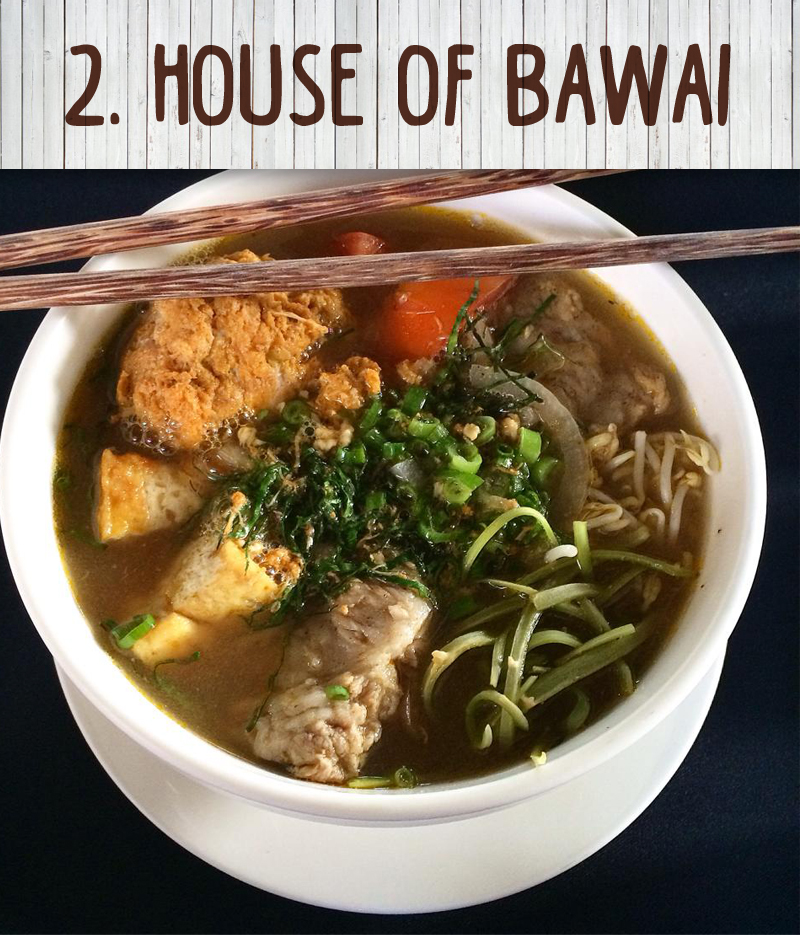 Solenad 3, Nuvali, Sta. Rosa-Tagaytay Road
info@houseofbawai.com
From the makers of Bawai's Vietnamese Kitchen in Tagaytay and White Plains comes House of Bawai, an elegant restaurant that serves invigorating, flavorful, and light Vietnamese comfort food.
A lot of the items on the menu are healthy like Goi Cuon (fresh spring rolls) and Goi Du Du (papaya salad), and of course the classic Pho Bo. If healthy isn't really part of your criteria, you can opt for the Banh Mi Heo (crispy baguette with glazed pork) and the Ga Chien (honey soy glazed fried chicken). Their hot and iced drip coffee with condensed milk is a must try as well.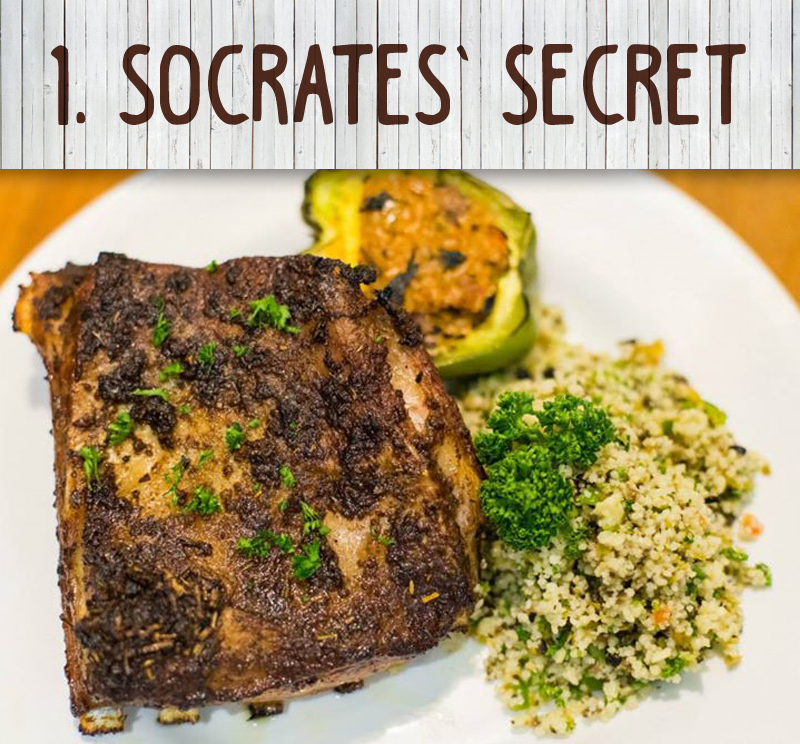 Units 9 and 10 G, Laguna Central, Greenfield City, Sta. Rosa Laguna
(049) 827 1005
Craving for Mediterranean or Greek food? Socrates' Secret won't leave that craving unsatisfied with its Grilled Lamb Chops, Gyros and Souvlakis, and many more items from their exciting menu. This restaurant also provides healthy options, craft beer, and interestingly, books and board games as well.
You can look forward to frequent tweaks to the menu because of their experimental kitchen; a recent addition is Avocado Croquetas.
Know of more Santa Rosa or nearby restaurants that are must-tries? Share them in the comments!