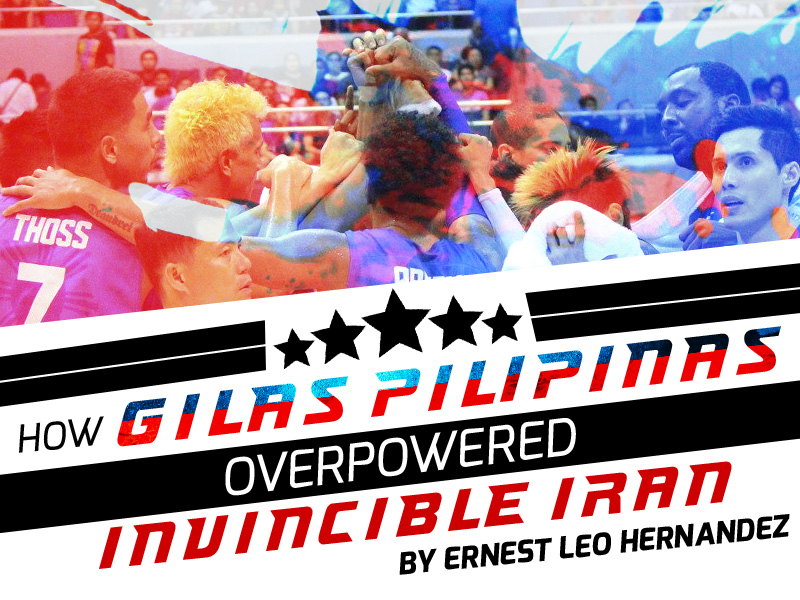 Philippine Social Media exploded as Gilas Pilipinas overcame their 2013 FIBA Asia conquerors, Iran.
The Philippines never had a victory against a Hamed Haddadi-led Iranian team since 2010. With a million doubts about Gilas' chances this 2015 and after dropping their fist FIBA Asian game against Palestine, all hate has been forgotten.
#Puso is alive and beating in every basketball fan in the Philippines but what really led to this team to a morale-boosting victory? Here are 8 key factors.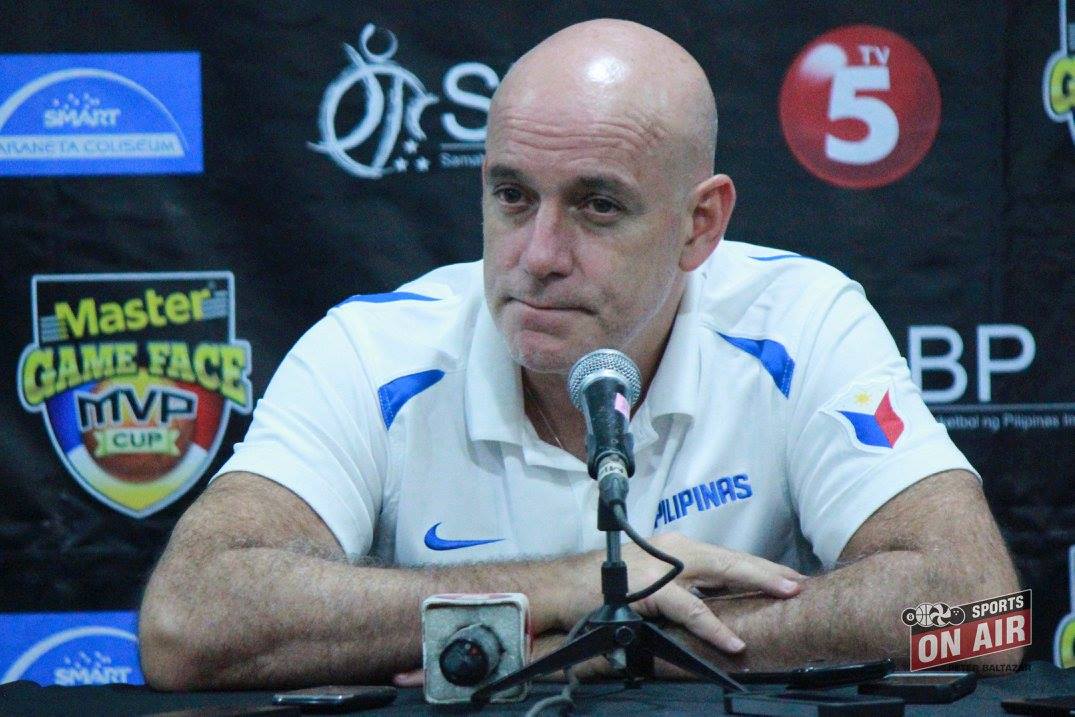 The doubts on hiring Coach Tab Baldwin for the Gilas program was completely vindicated after the win against Iran.
From the beginning, Coach Tab had a hard time getting commitment from the best players in the country to play for him. Those notable exclusions were Jun Mar Fajardo, Japeth Aguilar, Jeff Chan, Paul Lee and Greg Slaughter to name a few.
With only six players from the Gilas 2.0 that came back, Tab was forced to activate 42-year-old Asi Taulava, 38-year-old Dondon Hontiveros and Terrence Romeo, who had a shady image of a ball hog that can't play on a team. Some more unknowns that were added was the unproven Talk N' Text player, Matt Ganuelas-Rosser and another aging Alaska center, Sonny Thoss at 33 (turning 34 in December) years of age. Another controversial decision was when he picked offensive minded forward, JC Intal over Gilas veteran 3-point hotshot, Gary David. There more bad luck came as Jordan Clarkson was not allowed by the Lakers to play. . Doubts were even higher when Gilas lost to unranked Palestine in the opening match of the FIBA World Championships.
Even with every hurdle that came in the way, Coach Tab pulled out a rabbit in a hat as he turned this team to have a defensive-oriented mindset to make up for the lack of offense. All is forgotten as the victory over Iran made Tab's preparations and unorthodox style a work of a sheer genius.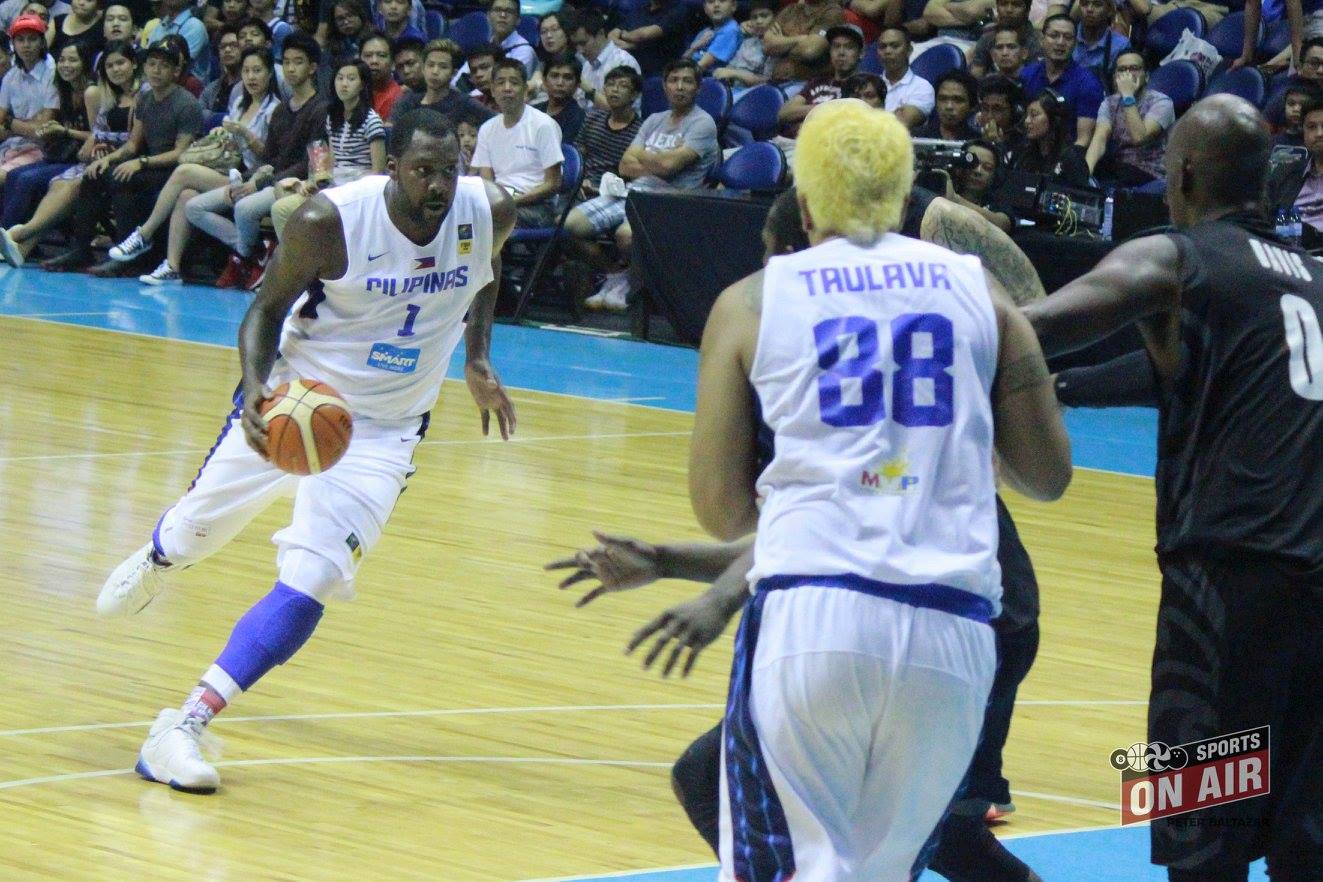 For those who have been watching the games religiously, I'm sure you are hold your breath every time Blatche launches a 3-point shot. Blatche's first shot in the 1st quarter was a three and it had me cussing out words while watching. Fortunately, he only attempted three and made one. That one 3-pointer caught the Iranian defense off-guard as they started to spread the floor and allowing Gilas' slashers and shooters to have their way throughout the game. A genius move by Coach Tab to set up Blatche's outside scoring bluff.
Gilas allowed their defense to do the offense, rotated the ball and took advantage of broken defenses to seal the win. Amazingly, they also shot 50% in the field and in basketball, anything above 45% against a good defensive team like Iran is already a great achievement. On the other hand, Iran shot only 40% in the game and their 2 point field goal percentage is lower than the 3-point percentage at 37% and 46%.
The suffocating defense of the Philippines over Iran resulted to a total of 12 steals in the game. Breaking it down, Blatche (yes, the center) leads the team with four steals, Castro with three, Norwood with a pair and RDO, Abueva, Pingris contributing with one each.
Iran had a total of 16 turnovers that the Philippines took advantage of by converting them to 19 points. On paper, Gilas might look weaker as compared to their previous lineup but this team ranks highest on defense.
Oh man! I remember the days when we covered Gilas games back in the FIBA Asia Championships in 2013 when Hadddi had the Shaq-like presence in the middle. During the championship match, the Philippines lost Marcus Douthit through an injury and Marc Pingris was tasked to guard the 7'2" Iranian giant. The scene was painful to watch as Pingris did all that he could in his 6'6" frame and still didn't do much dent to Haddadi's game.
Since then, we were in search of the Anti-Haddadi medicine and came up with Andray Blatche. Seeing Haddadi struggle on Blatche's defense early in the first quarter made the game reachable for the Philippines. On offense, Blatche overpowered Haddadi by taking it inside and outside to confuse his defense. Coach Tab Baldwin saw the struggling giant and ordered his slashers to take it into him inside which resulted to Haddadi fouling out in the game. With RDO, Pingris and Abueva helping with the double team on defense, the rest was history.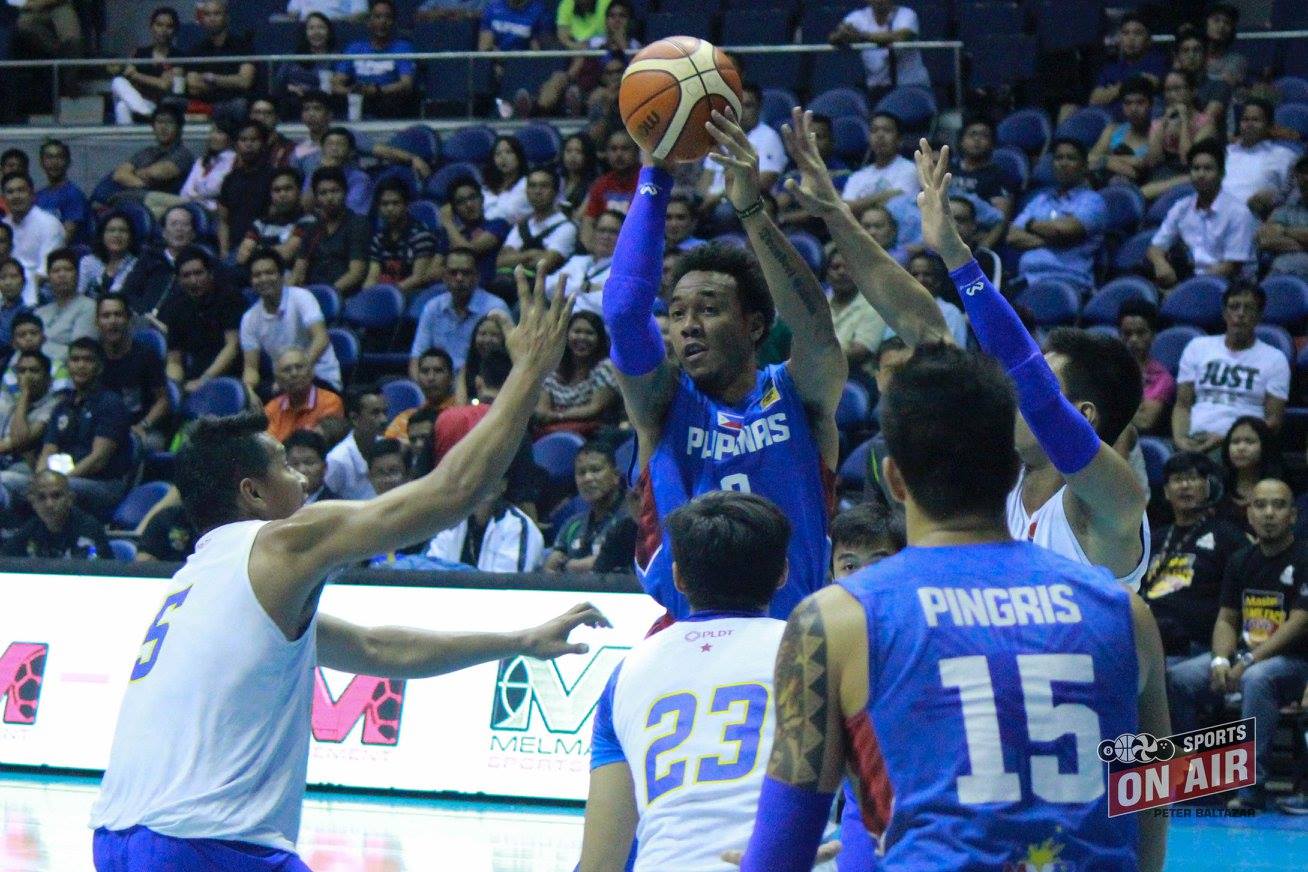 So long have we seen Marc Pingris and Calvin Abueva wreck their opposing team's offenses in the PBA. Probably the two best players that we have on defense, it is chilling to see them both play at the same time and for our national team and create a lot of problems for their international counterparts. It was Pingris and Abueva's hustle on defense that followed up on Romeo's break-away three pointer that helped Gilas pull out a 14-point victory against Iran.
Abueva brought in his all-around game and finished 13 points, six rebounds and a steal while his bruise brother, Marc Pingris had only two rebounds, a steal and a block in 18 minutes of gameplay. Ping's stats may not be overwhelming but I certainly hope someday, there will be a gauge on how he hustled, blocked the passing lanes and disturbed shots.
The future looks bright for Gilas and Terence Romeo, at 23 years old, announced his arrival to the international scene. Romeo's Iverson-esque style complimented Jayson Castro's game and seeing them run the fast break is completely entertaining. Arguably, the fastest guard combination in Asia, you may need to teach a few track athletes to play basketball if you want to catch this dynamic duo.
Romeo also proves that he is a cold-blooded assassin as he contributes his clutch gene to the team. It was his 3-point shot at 3:45th mark in the 3rd quarter that gave Gilas the needed push to claim the lead and never looked back afterwards.
With Romeo's increased fame after his first Gilas appearance, expect his PBA Team, Globalport Batang Pier to gain a legion of fans once the PBA starts again this October 18.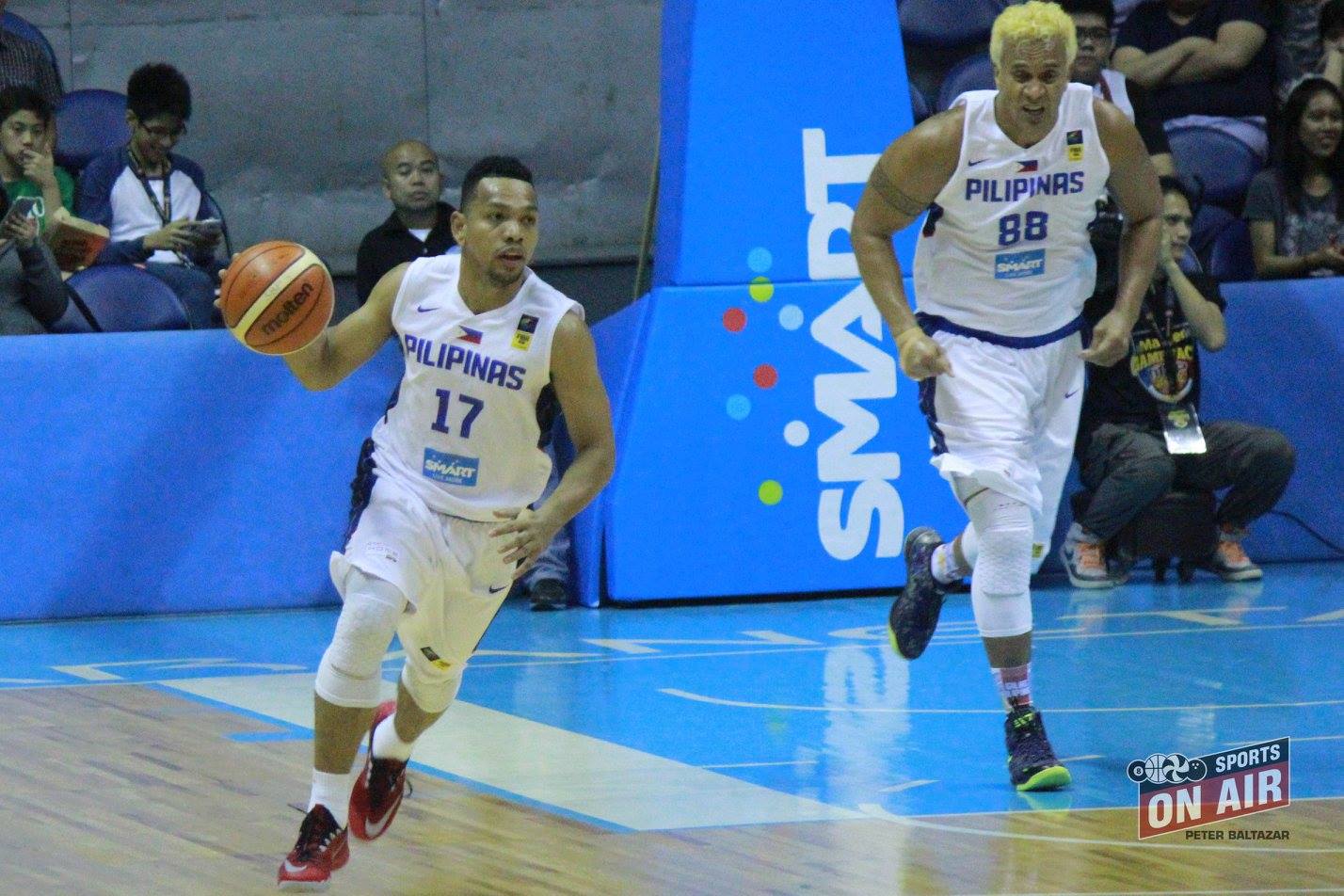 The best point guard in Asia still has all the right to carry the nickname.
Jayson (William) Castro, at 29, is playing the best basketball of his career and he is letting the entire Asia know about it. Iran totally had no answer to "The Blur" as he burned them with 26 points, three steals and two 3-point field goals.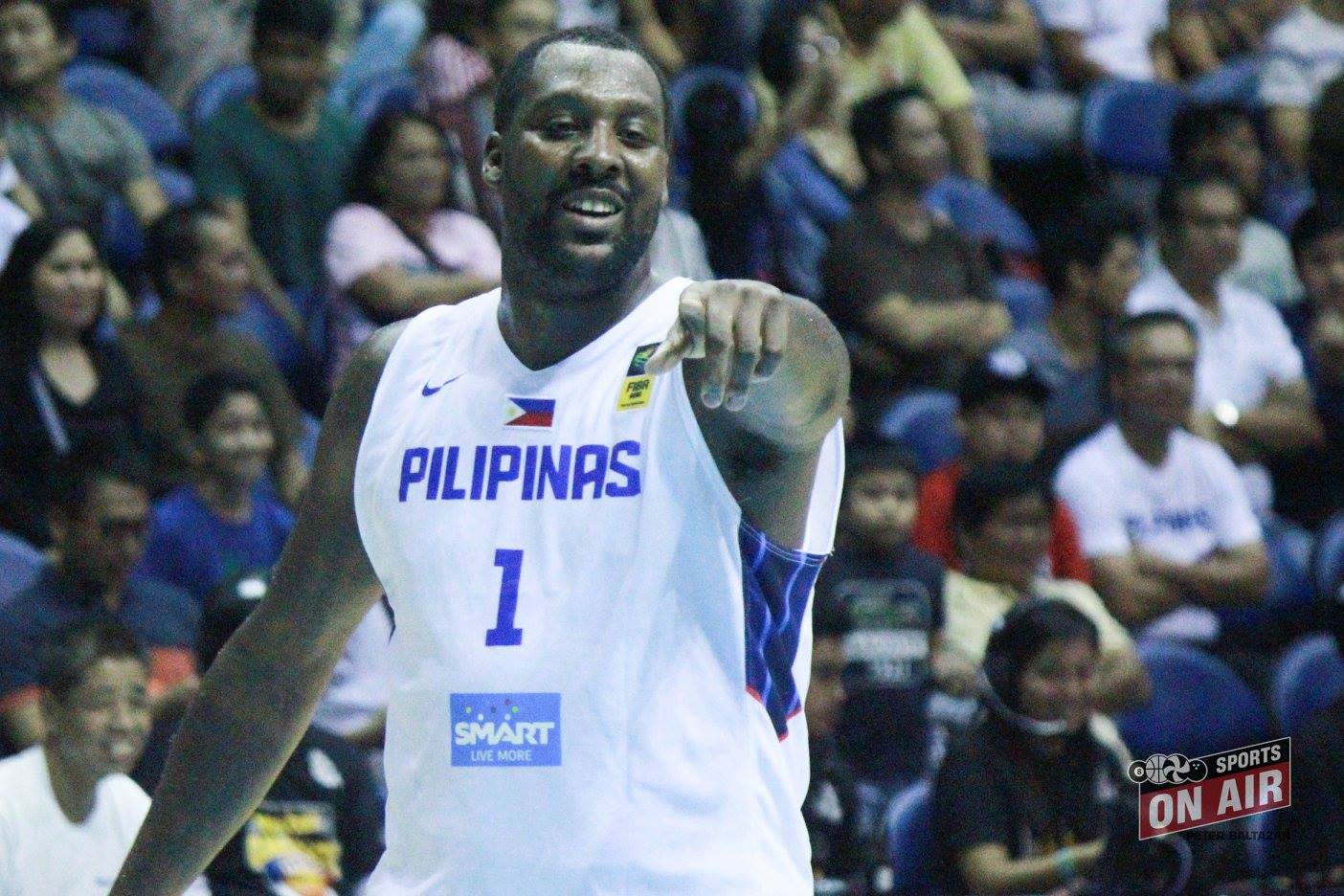 The investment on our naturalized player just started to pay off.
From the get go, the selection of Blatche was a fantastic decision for Gilas. Coming off from career stats of 10.1 points, five rebounds and almost a block per game before coming to the Gilas roster, you might think that it's not much but we are talking about the NBA here. There was even a time when he averaged 16 points, 10 rebounds, a block and a STEAL per game back in 2010 with the Wizards.
With his dedication to defense, Blatche is perceived to be our Haddadi-stopper. The Iranian giant only averaged 2 points and 2 rebounds a game during his 6-year career in the NBA and it was a no-brainer that Blatche is indeed better.
When the day has come for Blatche is to face Haddadi, he quickly went out to do his job by dropping 18 points, seven rebounds, four steals and two blocks over his Iranian counterpart. Haddadi, on the other hand, responded just 10 points, seven rebounds and a block.
Post your thoughts on Gilas' Iran win in the comments!