Summer is a time for many to go on trips, and as much as you want to look fresh all day, the humid weather makes it difficult for everyone (#struggleisreal). Sunburn, dry skin, exhausted eyes, you name it! However, there are many ways to avoid these things, and it all starts with having the right summer essentials. Before planning your next weekend getaway, check out these products below so you can look your best even during the hottest days.
Oh My Bod! SPF50 Body Sunscreen from Everyday Humans

Wearing sunscreen is a MUST, whether you're hitting the beach or checking out the farmer's market. Perfect for combination, dry, normal, and oily skin types, Oh My Bod! SPF50 Body Sunscreen (P1,105) is a powerful sun shield that's lightweight and non-greasy. It keeps your skin moisturized (and beach-ready) with ingredients like hyaluronic acid, cucumber, and green tea. Get yours here.
Dear Hydration Facial Mist from BANILA CO. 

A quick misting using the Dear Hydration Facial Mist (P550) from Banila Co. can give your face that refreshing boost in the middle of a humid afternoon. Its scent reminds you of a relaxing spa, leaving your skin looking supple and healthy. A perfect all-rounder, you can also use this product after applying makeup for a dewy glow. Available on Shopee and BeautyMNL.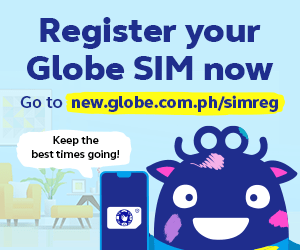 Hydro Boost Water Face Gel Moisturizer from Neutrogena 

Hot take: there are countless moisturizers available, and it's tricky to know which one works best. If you're still unsure of what to get, the Hydro Boost Water Moisturizing Gel (P900) might be just what you need. This fast-absorbing gel aids your skin's hydration to make it plump and smoother. It's also oil-free and can be applied under your makeup. You can shop it on Shopee.
Freshly Juiced Vitamin E Mask from Dear, Klairs

After long, exhausting hours under the sun, you need more than just water and a good night's sleep to freshen up. Wake up to a soft, glowing skin with Freshly Juiced Vitamin E Mask (P1,269) from Dear, Klairs. This product's versatile enough to use as your moisturizer, sleeping pack, or added booster for your skincare routine. The 90ml tub also contains 2% of niacinamide and helps minimize the appearance of wrinkles and fine lines. You get your money's worth, basically! Shop it on BeautyMNL.
Together We Shine Eyeshadow Palette from ZOEVA 

While eyeshadow palettes with bright, bold colors match the vibes of summer months, going for warmer shades doesn't hurt as well. ZOEVA's Together We Shine Eyeshadow Palette (P2,000) has warm, rosy-nude shadows to guide you in nailing that perfect sun-kissed makeup look. The colors are pigmented, and you can create a ton of looks thanks to its easy-to-blend vegan formula. Buy it here. 
Double Wear Sheer Matte SPF 20 from Estee Lauder

What we love about the Double Wear Sheer Matte SPF 20 (P2,550) by Estee Lauder is the feeling of not wearing any foundation at all. It's lightweight, with buildable coverage and a fresh, sheer matte finish to make your natural beauty pop. Forget about touch-ups because this foundation can last up to 12 long hours of no creasing, visible streaks, or caking. Get yours from Rustan's.
Tantour Contour & Bronzer Cream from
Huda Beauty
 
Countless makeup fads have come and gone, but contouring and bronzing won't suffer a similar fate anytime soon. Made with a rich, pigmented cream formula, the Tantour Contour & Bronzer Cream(P1,850) has a luxurious feel that's not intimidating to apply, especially for makeup beginners. It glides seamlessly on the face, and you only need a tiny amount of product to create a dramatic or natural-looking contour. You can order it in Sephora Philippines.
Air Matte Lip Tint from NARS
 
Finally, your summer glam look isn't complete without a touch of color on your lips. Available in 16 stunning shades, the Air Matte Lip Tint (P1,500) promises cushion-like lips with a creamy matte finish and featherlight feel. It's also long-wearing and lets you build the color intensity or coverage for the look you're aiming for without drying your lips. Available at Rustan's.
Which products should we feature next? Comment them down below.
Check us out on Facebook, Instagram, Twitter, TikTok, and YouTube, to be the first to know about the latest news and coolest trends!