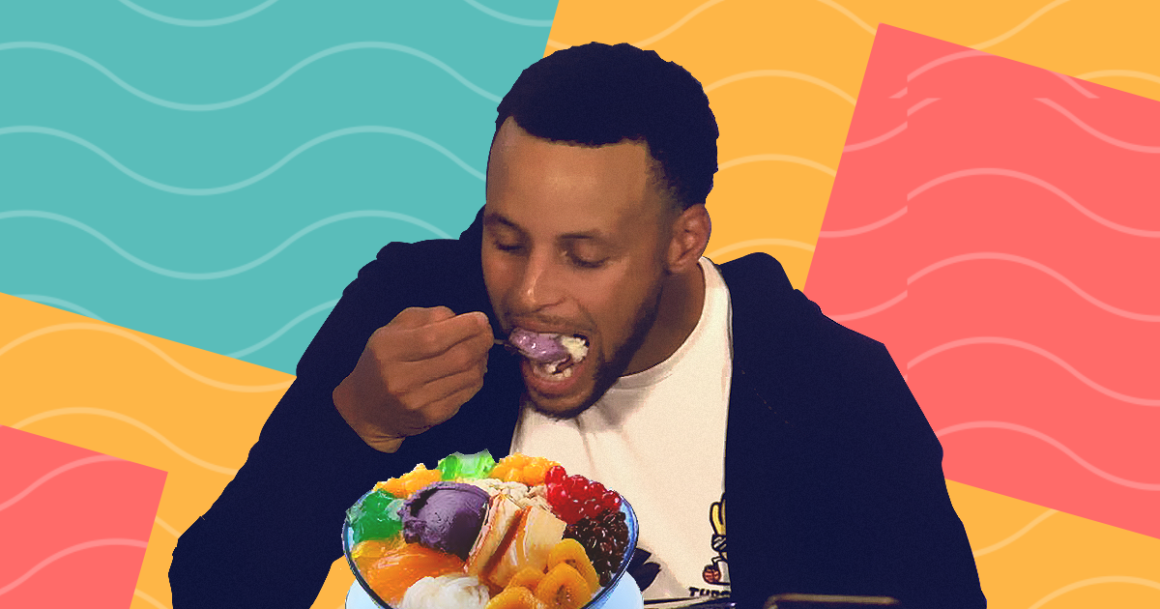 The three time NBA champion and two time MVP Steph Curry graced Manila with his presence last September 6-8. In partnership with Under Armour, the Golden State Warriors Guard brought a smile to thousands of Filipinos who couldn't get enough of the superstar's charm on and off the court. Here are 8 memorable moments we captured during Steph's visit here in Manila:
Steph having a try of Manila's famous Halo-Halo for the first time
WATCH: @StephenCurry30 is welcomed with a bowl of halo-halo. It's his second time trying out this Filipino delicacy | @PaulineVerzosa #SC30AsiaTour pic.twitter.com/UspJ3i2eJH

— Sports Desk (@sportsdeskph) September 7, 2018
Before the media press con, Steph got to try Manila's special Halo-Halo that he seemed to enjoy and even called it the perfect post workout meal.
Steph posing with the colorful Jeep
It's not every day we get to see our idols pose with one of the most prominent symbolisms of our culture – the Philippine Jeep. Before heading to his show at the Mall of Asia Arena, Steph took a timeout to pose with the Philippine jeepney.
When he celebrated the victory of the UA3x3 Philippine team girls division
The winners of the tournament got the chance to meet and greet Steph who handled the trophy to the team. He celebrated by doing a little victory dance and gave them a hug. Not to mention, this was the photo he posted on his Instagram account as well!
Steph Opening the UAAP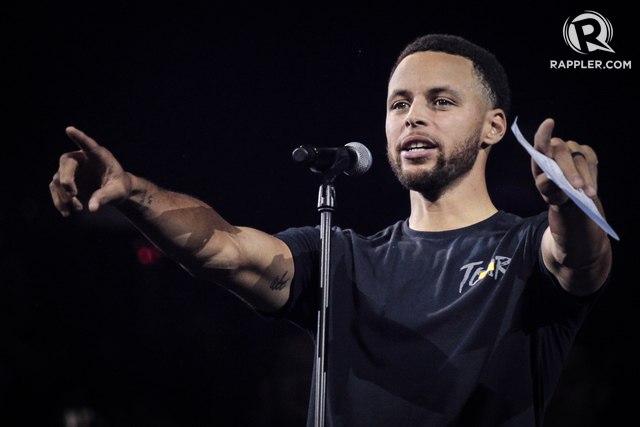 What better way to open the most premiere Collegiate league in the country than to have the NBA world champion do it? Steph led the UAAP Season 81 oath of sportsmanship before the games tip off last Saturday.
He loves his Filipino fans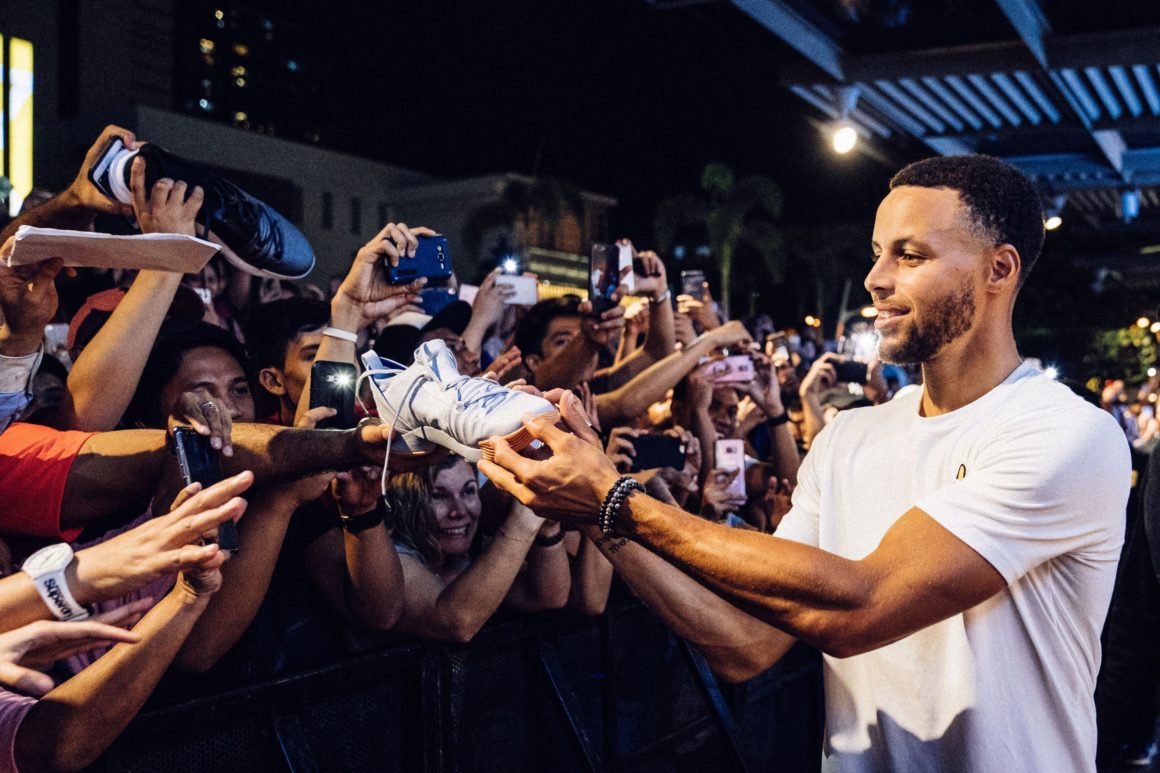 The five time all-star reciprocated the love the Filipinos showed him every time he got the chance to. From the fans, to the media, to our local basketball stars, he made an effort to make everyone's day.
Steph and Dell Curry playing together!
Dell Curry, Father of Steph, also made an appearance in his show at the SM Mall of Asia Arena and it was nothing but father-son love. The Curry's teamed up and of course won the shootout. It was still a good fight by our Pinoy ballers though!
Steph Live at MOA Arena
https://www.youtube.com/watch?v=NcE7xp1s4bQ
Warriors fan got a treat watching their superstar perform his basketball skills and the kiki challenge (which he did exceptionally well). Steph matched up against PBA All Star PJ Simon where the latter defeated Curry in an obstacle course and called it a "dream come true". Steph awarded the winners of the UA3x3 tournament and played alongside with his dad Dell Curry for the Filipino fans.
Steph meets Justine, "Batang Steph Curry ng Pilipinas"
Not only did he bring smiles to his fans but made dreams come true as well especially for thirteen year old Justine. Justine Remo, who is known as the "batang Steph Curry ng Pilipinas" got the chance to meet and greet his idol and even played against him. The young boy was in tears after meeting his hero and receiving new pairs of sneakers from Steph himself. This is something Justine will always remember for the rest of his life.
It's not every day we see Steph Curry in Manila and we're happy this visit was more memorable than ever. Here's to bringing in smiles, making dreams come true, and doing the kiki challenge for the Filipino.
Were you there during Steph's visit in Manila? Tell us about your experience below!