Stranger Things Season 4 just ended and we're lying on the floor gutted from everything that happened. We can't get over the death of a beloved character and the uncertain fate of another one and our feelings will remain in turmoil until Season 5 inevitably comes. But to those like us who are afraid of what awaits the Hawkins gang but at the same time excited to see how one of the best shows ends, there are ways to stay sane while we wait. For one, copping the coolest Stranger Things merch you can find online. Check out the best ones:
Hellfire Club shirts
Ever since we met Eddie Munson (Joseph Quinn) and found out he's a metalhead who's an actual cinnamon roll obsessed with Dungeons and Dragons, we fell in love. Obviously, we want in on Hellfire Club and the closest we can do that is through their official uniform, the shirts. Fad Tee PH on Shopee sells Hellfire Club shirts in three types: ringer tees, raglan, and raglan 3/4. These shirts range from P250 to P300 with sizes up to XXL. Get yours here.
Surfer Boy Pizza shirt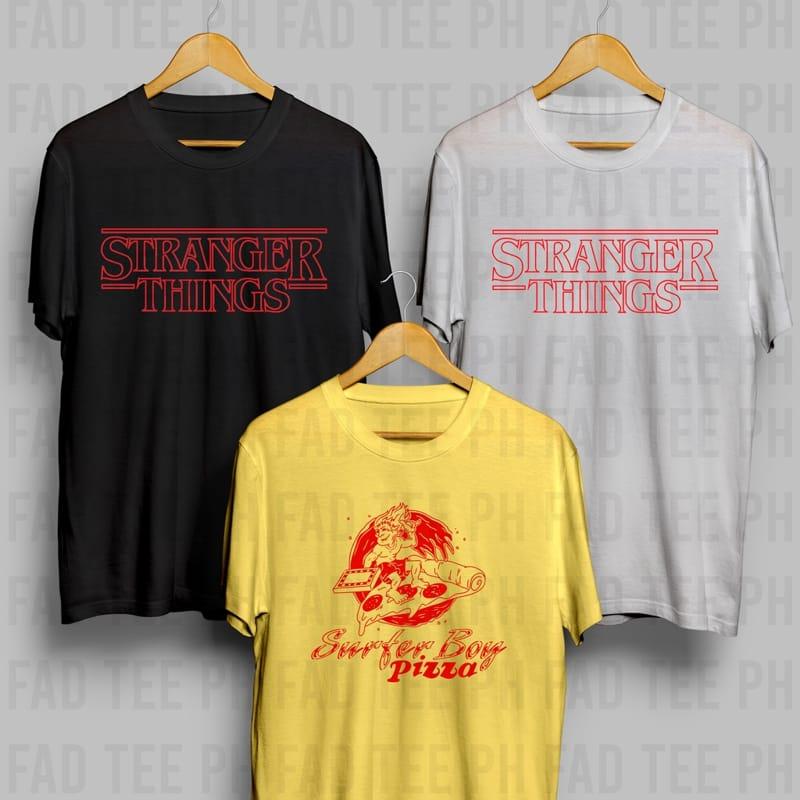 Who doesn't love Argyle and his addiction to Purple Palm Tree Delight? He's so chill, he has fans wanting to work for Surfer Boy Pizza and all their other "chill" employees. While we don't have said pizza chain in the Philippines, we can pretend to work for them with this cool shirt from Fad Tee PH. Get yours in white or yellow for P220 here. And while you're at it, get yourself a Stranger Things classic tee too.
These Cute 'Stranger Things' Behind the Scenes Photos Will Make You Forget the Horrors of Season 4
These Cute 'Stranger Things' Behind the Scenes Photos Will Make You Forget the Horrors of Season 4
Kyzia Maramara | Jun 02, 2022
Tala by Kyla Stranger Things collection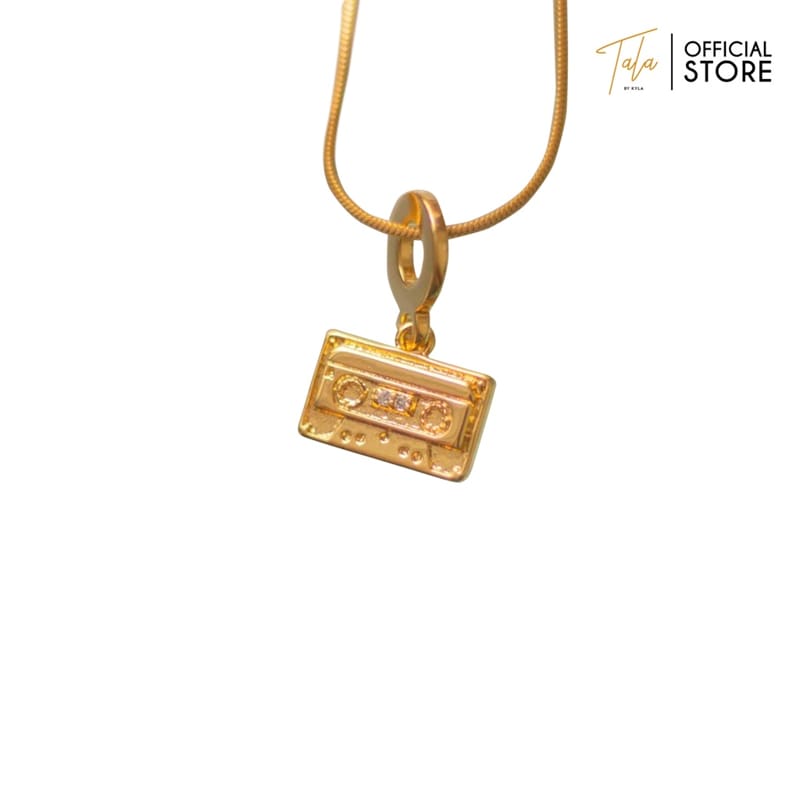 If you're all about subtle merch and you love jewelry, you'll never go wrong with Tala by Kyla pieces. You can choose from their Stranger Things-inspired collection that features different pendants. There's the Cap, Walkie Talkie, Spiked Bat, Eggo, Bicycle, and Cassette Tape to symbolize your favorite characters. These range from P299 to P329. Get yours here.
Dustin Henderson's trucker caps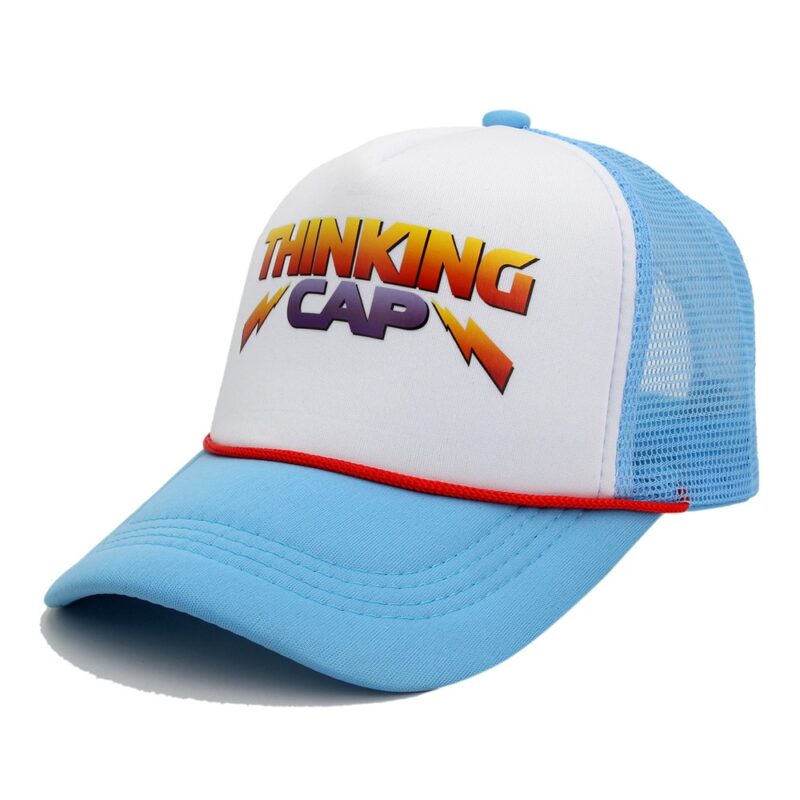 Another cool subtle but useful Stranger Things merch is Dustin Henderson's (Gaten Matarazzo) assortment of caps. You can get his yellow-and-green Camp Know Where hat he wore in Season 3 and his blue-and-white Thinking Cap worn in Season 4. Get your trucker caps for P159 here.
How Dustin Henderson Is the Most Effective 'Stranger Things' Character
How Dustin Henderson Is the Most Effective 'Stranger Things' Character
Meryl Medel | Jul 01, 2022
iPhone Waffle Phone Case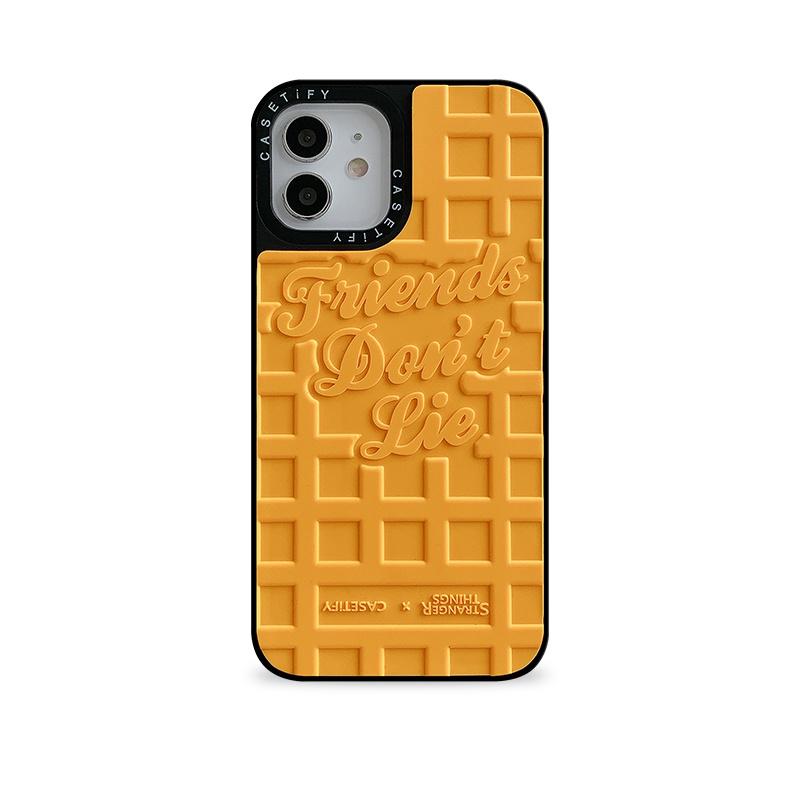 Dress up your iPhone with this cute waffle phone case combining things we love about Stranger Things the most — Eggo and the never-dying quote "Friends don't lie." It's so cute, you'd always want to take mirror selfies. Get it for P199 here.
Stranger Things waterproof sticker set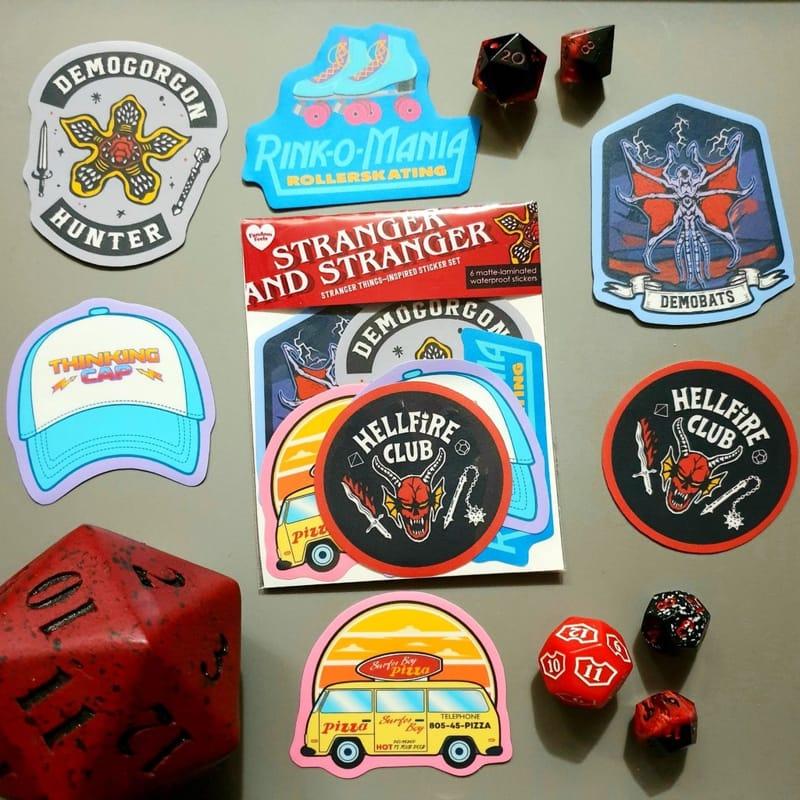 Fandom Feels PH made these beautifully designed waterproof stickers for you to stick on your notebooks, laptops, and tumblers. There's the Demogorgon hunter badge, a Hellfire Club logo, Dustin's Thinking Cap trucker hat, Demobats, the Surfer Boy Pizza van, and a Rink-o-Mania one to remind you of that iconic scene. Get the whole pack for P125 here.
Max Mayfield's jacket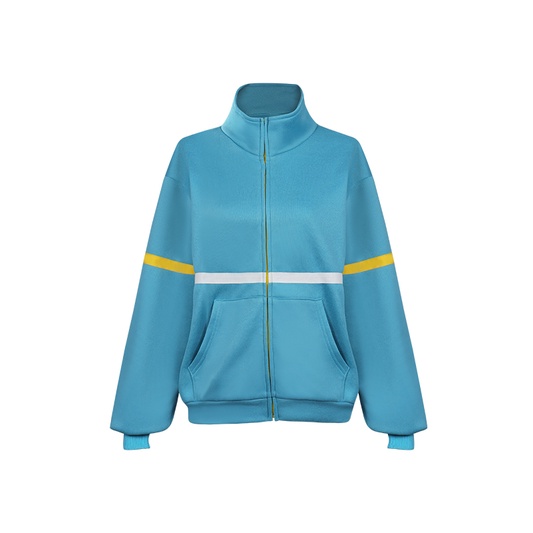 It's never too early to prepare for a Halloween costume and since Max Mayfield (Sadie Sink) shone bright this year, it's only fitting you dress up like her. Cop her blue jacket online for P787 and channel your inner badass Max. Just be careful and bring a music player every time so you won't go hearing clock chimes and suddenly floating. The jacket is available in sizes S to XL here.
Hellfire Club tote bag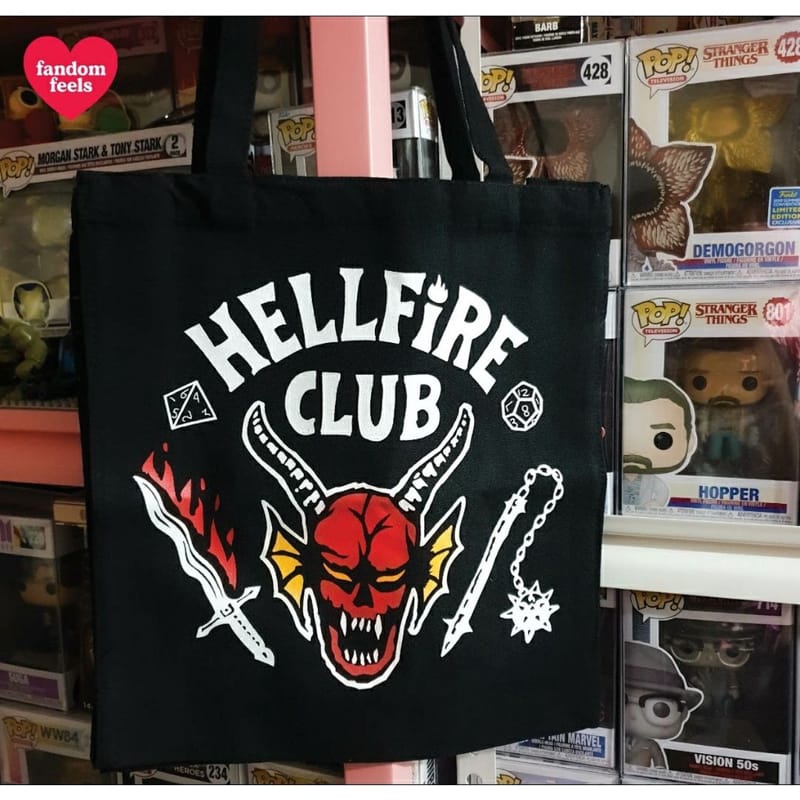 We love Hellfire Club anything so yes, we'll take this tote bag, please. The black tote bag will go well with your OOTD and it's even better if you pair it with Max's jacket and maybe Dustin's cap if it isn't too much. In any case, you can get the Hellfire Club tote bag online for P399 here.
Check us out on Facebook, Instagram, Twitter, TikTok, and YouTube, to be the first to know about the latest news and coolest trends!