Can you believe Stranger Things premiered worldwide in July 2016? That's more than half a decade of exploring Hawkins, Indiana, and the eerie world of the Upside Down! And because 2022 is going to be an awesome year, we'll be getting the highly anticipated Stranger Things Season 4 soon. Show creators Matt and Ross Duffer (a.k.a. the Duffer brothers) penned an open letter for the fans detailing what's to come. But while they gave us premiere dates to look forward to, they also revealed the show is about to end soon.
A 'supersized' Season 4
The Duffer brothers said Stranger Things 4 was their "most challenging season yet." In the letter, they shared how it was filmed over the course of two years, nine scripts, and visual effects that we're predicting will be one for the books. It's also going to have a runtime of "nearly twice the length of any previous season." (The previous seasons had eight or nine episodes at around an hour each.) So since it's obviously huge, Season 4 will be released in 2 volumes. Mark your calendars for May 27 and July 1. That's only five weeks apart, so hopefully, any potential cliff-hangers will be bearable.
'Stranger Things' Just Confirmed It Ends With Season 5 and We Don't Know What to Feel About It
'Stranger Things' Just Confirmed It Ends With Season 5 and We Don't Know What to Feel About It
Kyzia Maramara | Feb 18, 2022
The awesome teaser posters
Along with the letter, Stranger Things also released four posters that showed us how the groups will be split this season. There's Joyce (Winona Ryder), Jim Hopper (David Harbour), and Murray (Brett Gelman) in Russia, Eleven (Millie Bobby Brown) alone in The Lab, Dustin (Gaten Matarazzo), Lucas (Caleb McLaughlin), Max (Sadie Sink), Steve (Joe Keery), and Nancy's (Natalia Dyer) team in Creel House, and Mike (Finn Wolfhard), Will (Noah Schnapp), and Jonathan (Charlie Heaton) in California. The posters show a lot of new characters and too so watch out for that!
Take a closer look at the posters here: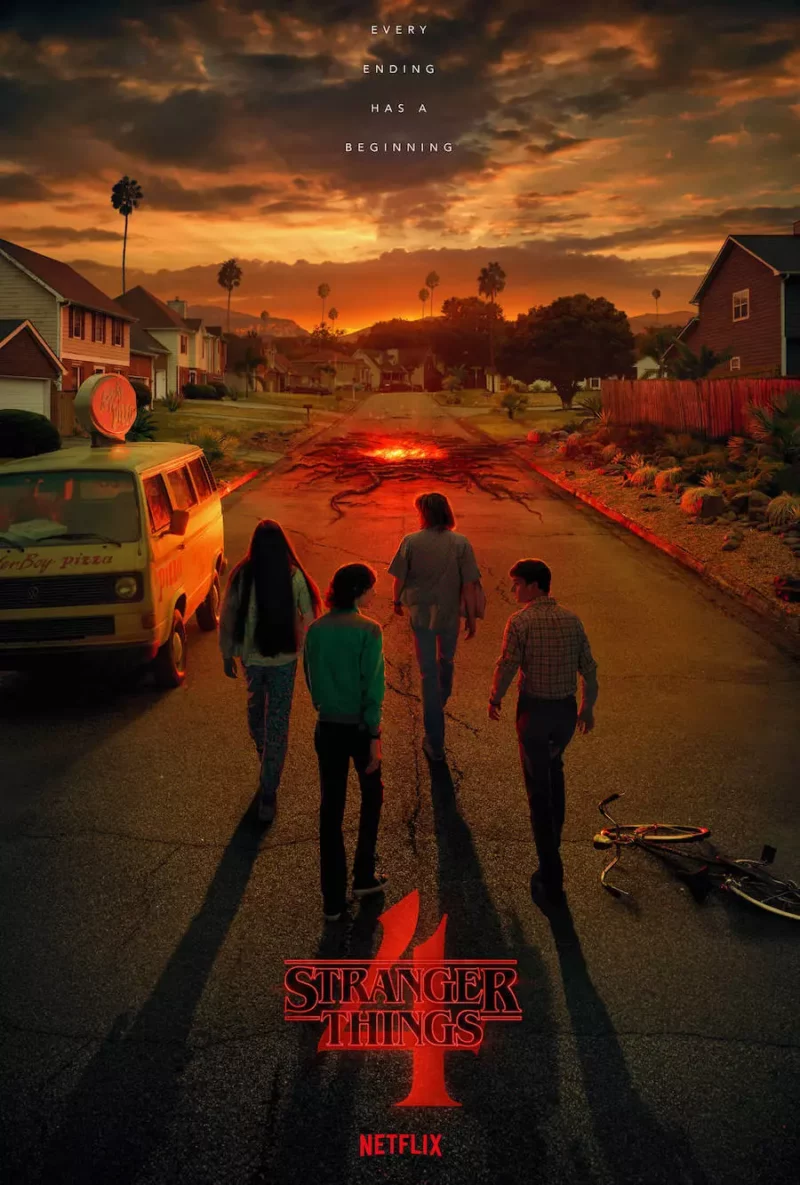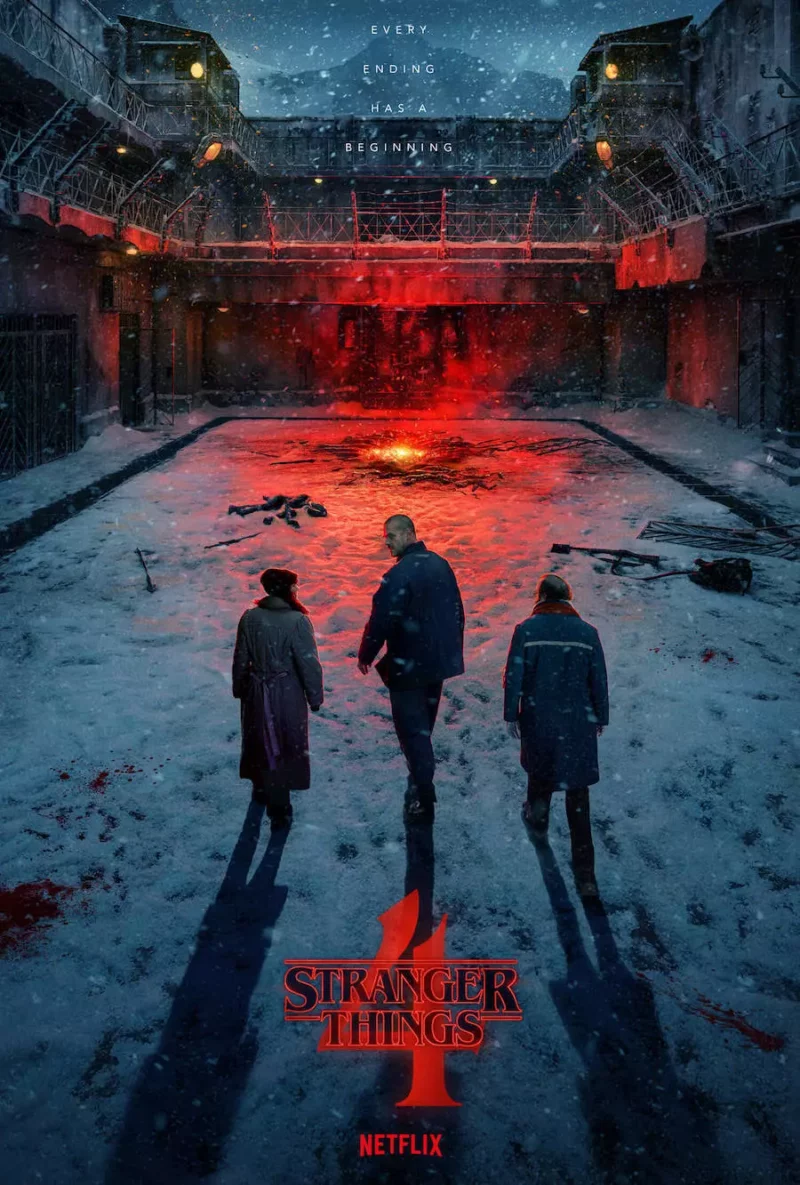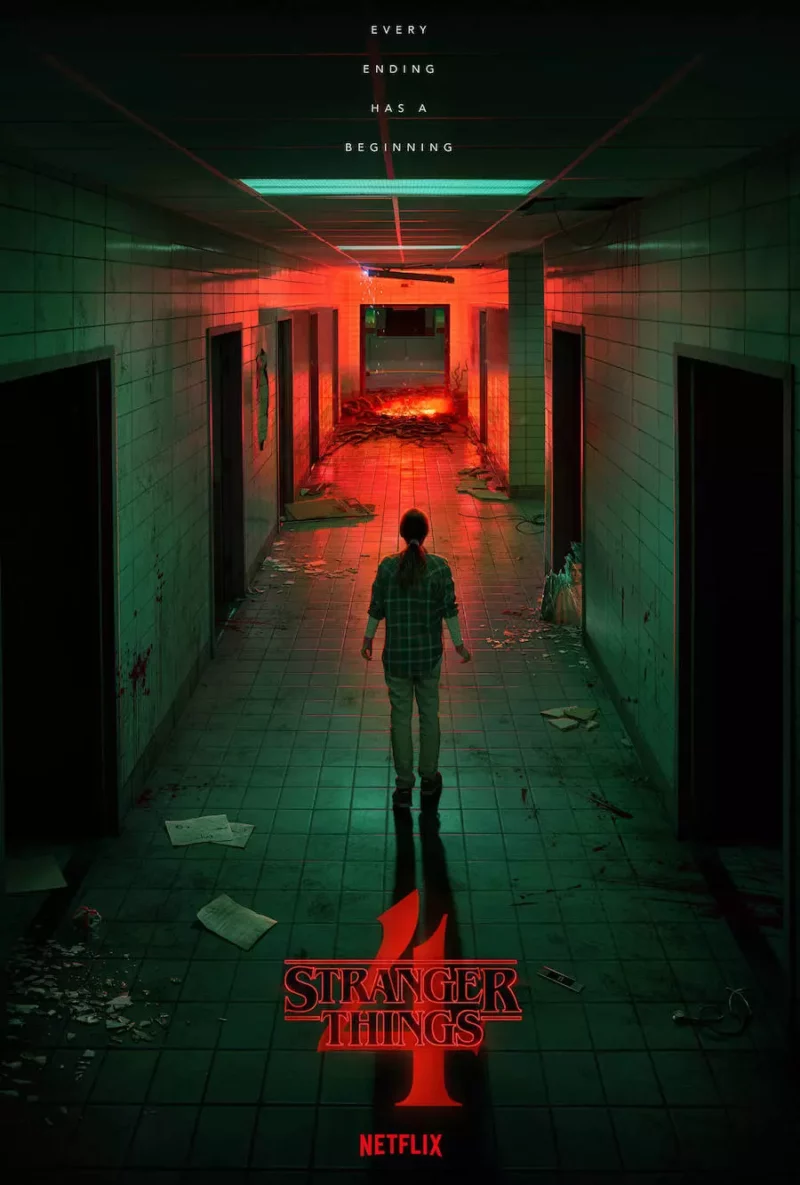 Skip the 16-hr Rewatch, Here's A Stranger Things Season 1 and 2 Recap

Skip the 16-hr Rewatch, Here's A Stranger Things Season 1 and 2 Recap
Kyzia Maramara | Jul 03, 2019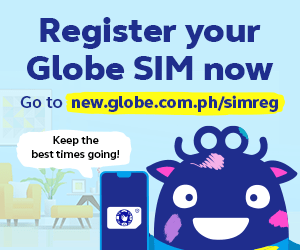 What's Season 4 going to be about?
It's been six months since the Battle of Starcourt, which brought terror and destruction to Hawkins. Struggling with the aftermath, our group of friends is separated for the first time – and navigating the complexities of high school hasn't made things any easier. In this most vulnerable time, a new and horrifying supernatural threat surfaces, presenting a gruesome mystery that, if solved, might finally put an end to the horrors of the Upside Down.
Long story short: more battling monsters and awesome fight scenes with our ingenious bunch of Hawkins kids.
Stranger Things also released other teaser trailers of what's to come in the new season. Here's what awaits the California team:
And here's a sneak peek of what will happen in Creel House:
New characters to watch out for
View this post on Instagram
Aside from our usual gang, Stranger Things Season 4 will introduce us to new characters. Last July, the show gave everyone a heads up with an Instagram post. Joining the team is Vickie (Amybeth McNulty), who is "a cool, fast-talking band nerd who catches the eye of one of our beloved heroes." Do we sense a new romantic pair in the making? Patrick (Myles Truitt) is a "Hawkins basketball star whose life spirals out of control." We'll also see guidance counselor Ms. Kelly (Regina Ting Chen) and Hawkins High lead cheerleader Chrissy (Grace Van Dien) who hides a dark secret.
Where Season 3 left off
Stranger Things Season 3 was released in July 2019 (yes, that blessed time of our lives "pre-pandemic") and you probably watched it in one sitting. So in case you need a refresher, what happened in Season 3?
Everything went down at Hawkins, Indiana's newest attraction — the Starcourt Mall. Our heroes discover that something strange is going on with the town residents. It turns out the Mind Flayer is still alive and wreaking havoc — possessing Will, Billy (Dacre Montgomery), and others. The gang split up into groups to stop the Mind Flayer and, in the process, we're shown that Hopper seemingly disintegrates and dies. Season 3 also showed us Mike and Eleven's budding relationship, much to Hopper's disapproval, and Joyce's decision to leave the town for her and her children's safety.
Everything ends with Season 5
'STRANGER THINGS' Season 5 will be the final season. pic.twitter.com/zjHHKIotfd

— DiscussingFilm (@DiscussingFilm) February 17, 2022
Two things stood out the most in the Duffer brothers' letter: Stranger Things Season 5 is confirmed but it's going to be the last season. The creators did say they "predicted the original story to last four to five seasons" and it's all going according to plan.
"It proved too large to tell in four, but — as you'll soon see for yourselves — we are now hurtling toward our finale," they wrote. "Season 4 will be the penultimate season; season 5 will be the last."
A promise of spin-offs?
View this post on Instagram
But before you get emo about one of the best shows ending, it looks like the creators are planning more. Stranger Things is simply the story of the mysterious and powerful Eleven and her brave friends, the broken police chief Hopper and ferocious mom Joyce. It's our introduction to the mysteries in Hawkins, Indiana and the strange world of the Upside Down. But it doesn't end there.
"There are still many more exciting stories to tell within the world of Stranger Things; new mysteries, new adventures, new unexpected heroes," said the Duffer brothers. While they did not mention any spin-off, movie, or other material, the world of Stranger Things is too rich to leave it at that.
Fans are psyched for Stranger Things Season 4
i apologize for the person i'm going to become when we get 2 volumes of stranger things within a month of each other

— kate (@otb_kate) February 17, 2022
Who wouldn't be? Stranger Things is one of the most anticipated series on Netflix and we're finally getting the continuation of the story. After a thousand replays of Dusty's "Never Ending Story" song on Spotify, we might get another new track from him. Not to mention get to admire Steve's dashing blond hair again.
STRANGER THINGS S4 COMING IN MAY EVERYONE JUMP!

— cami (@povcamii) February 17, 2022
Yaaaay!
stranger things was THE cultural reset back in 2016

— bethany (@fiImgal) February 17, 2022
Ahhh, those were the days!
Somebody definitely dying this season of Stranger Things….

— HOOD VOGUE is tired of poverty (@keyon) February 17, 2022
We hate that this prediction is probably right.
Aside from the story, fans are also eager to see what the "kids" would look like. It's no surprise they're now grown adults who have been part of a number of other projects in between the show. Brown, much like her character's name, was 11 years old in Season 1 and will be 18 years old once Season 4 arrives. The same goes for the other cast members who we met in their pre-teen years and are now gorgeous and handsome actors in their own right. It's interesting to watch them grow on screen.
Before Stranger Things Season 4 drops, you can binge the rest of the seasons on Netflix.