Now that school has officially started, we all need that extra boost of inspiration. After all, it's really difficult to focus right now since classes are purely online. These studygram accounts are sure to inspire you to work hard this school year. They can also help you find the right items you need to organize your study space. Here are some studygram accounts to follow for inspiration:
Studywithdenise
View this post on Instagram
This account is full of different tips and tricks about online med school. In this studygram, Denise documents her day-to-day study struggles and triumphs, sharing tips on how you can improve your online school setting, as well as different items you can add to your study desk.
Nonconventionalmd
View this post on Instagram
For those who want to find cute and aesthetic ways of studying, this account is for you! Nonconventionalmd's study space is both cute and motivational — the perfect account for desk inspo!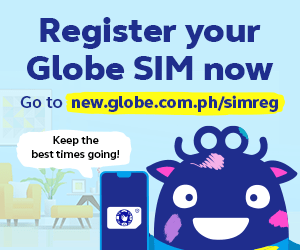 Bellie.welly
View this post on Instagram
Another account with a very aesthetic study space, law student bellie.welly is sure to inspire you to clean up your study space and make it ultra-minimalist! Going through her feed, you'll feel like you're studying with a friend — one who constantly tempts you with Shopee budols.
Chumd_
View this post on Instagram
For a daily dose of inspiration, this studygram is for you! Med student Chu not only posts aesthetic study spaces, but also gives different advice about dealing with online classes.
Dearfuturecielly
View this post on Instagram
Cielly's all-white setup is simply to die for! Learn some study tricks and get inspired to renovate your study space with this account's ultra aesthetic posts.
everyrinidays
View this post on Instagram
Get ready to revamp your study desk, because psychology student Rini's definitely going to make you want to add things to your cart. She also helps students get inspired to face another school week by giving tips on how to stay focused.
studyytinn
View this post on Instagram
If our desk setup was this aesthetic, we'd be inspired to study, too! In this studygram, med student Tinn shares helpful tips on how you can stay motivated and keep your study space neat. She also shares different advice about surviving online school.
airstheticgtvn
View this post on Instagram
For fellow fangirls, this account is a must-follow! Not only does Aira Shane have an aesthetic study space, she also fangirls on the side so she's super relatable.
Which of these accounts will you follow first? Tell us below!