Pinoys living in Visayas and Mindanao have been noticing something weird lately: There seems to be a shortage of soft drinks in their towns. Netizens report restaurants and stores telling them they've run out of Coca-Cola, Pepsi-Cola, and even RC Cola. Filipinos are rightfully concerned, especially since authorities also predicted the sugar supply in the Philippines will run out by end of August or the end of the crop year 2021-2022. Is this even possible?
Shortage of soda products?

According to a report that talked to people from the manufacturing industry, there are two reasons for this shortage of soda products: Lack of sugar supply AND lack of CO2 supply.
You've probably read the news about sugar prices going up (even hitting P100/kilo in early August) due to a number of factors. This is partly due to the residual aftermath of December 2021's Typhoon Odette and the continuously gloomy weather which is responsible for "dampening the growth and content of sugarcane." There's also the ongoing Russia-Ukraine war plus the delayed arrival of imported sugar.
As for the lack of CO2 carbon dioxide gas, an important ingredient for soft drinks, the report said that manufacturing plants are working on finding other suppliers.
A bigger sugar problem

This problem isn't only affecting soft drink products or the Visayas and Mindanao regions. Former Agriculture Undersecretary Leocadio Sebastian acknowledged the "rapidly diminishing supply of sugar" in the country last August 15. He also said that the current supply is only predicted to last until the end of August or the end of the crop year 2021-2022.
The Philippines' sugar production in the past crop year was estimated to be at 1.8 million metric tons (MT). Compared to the past three crop years where we produced 2.03 MT, it's clear that we're going to run short.
So what's the government doing to address this issue?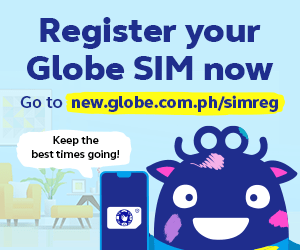 Sugar Order No. 4
Cruz-Angeles denies that Marcos Jr. signed Sugar Order No. 4, which supposedly directs the importation of 300,000 MT of sugar.

Cruz-Angeles: That's not his signature. | @annafelicia_ pic.twitter.com/I35YXIqb42

— GMA News Breaking (@gmanewsbreaking) August 10, 2022
Sebastian cited the dwindling sugar supply as the reason for signing Sugar Order No. 4. This would allow for the import of 300,000 MT of sugar supposedly authorized by President Ferdinand Marcos Jr. However, this move became controversial since Sebastian himself ended up illegally signing the Order on behalf of the president, who actually rejected the proposal. Sebastian resigned from his post immediately after this was discovered.
As for the sugar import, Marcos Jr. said that he would only allow half of the original proposal or 150,000 MT of sugar by October. He says this might be good enough for the whole year. Marcos, who is also the concurrent chief of the Department of Agriculture (DA), maintains that there is no sugar shortage in the Philippines.
But it looks like we'll need more sugar supply
Former Interior Secretary Rafael Alunan III also sounded the alarms on the time-sensitive sugar crisis. Alunan III, who is also the current Independent Director for Pepsi-Cola Products Philippines, said that the beverage industry "will run out of premium sugar needed for bottling their carbonated soft drinks by next month, September." He says that short supply of domestic premium sugar and the delayed process of imports are the main reasons.
"This is a time-sensitive matter. It takes around 6 weeks to complete the process from approval to import all the way to the delivery at their respective warehouses," said Alunan.
"There's no time to lose. Otherwise, bottling plants will experience production downturns and labor layoffs; the government will experience lower tax collections and diminished investor confidence; consumers will be deprived of affordable soft drink supply," he added.
Alunan recommended that the president, approved by the Sugar Regulatory Board, should "issue an official approval not later than Tuesday, Aug 16."
Netizens weigh in on sugar shortage
Filipino meals and sugary carbonated drinks go hand in hand. To tell a Filipino that he might not have a bottle of Coke, Pepsi, or RC Cola with his meal is like telling him he can't put soy sauce in his adobo. Sure, white adobo dishes exist and we still enjoy them but there will always be a missing element. 
Other netizens think that this is the cue to start a healthy lifestyle. After all, soft drinks are essentially sugar and too much can lead to complications.
"Maybe we should lessen soft drinks consumption or consumption of sugary food. Ma lessen din ang health issues," read one comment.

"Self-inflicting disaster if people cannot drink very hyperglycemic drinks? The other way to see it is those people who are prone to diabetes will not be tempted to drink soft drinks because it is not readily available. And that's good," said a netizen in response to Alunan's Facebook post.
Meanwhile, others are disappointed with the government's response. "The president wants to promote local supply so our farmers will profit. However, inadequacy of supply would still force the govt to import sugar," commented one netizen.
As Alunan pointed out, this sugar shortage does not just affect the consumer, but the entire food industry. So maybe we could use a little more urgency.
What do you think of this sugar shortage issue?
Check us out on Facebook, Instagram, Twitter, and YouTube, and be the first to know about the latest news and coolest trends!