PSA Japanese Food Lovers: Sukiya Opens TOMORROW!
Nov 23, 2021 &nbsp • &nbsp Cristina Morales
Miss traveling to Japan? Here's some good amazing news: Sukiya is now in the Philippines! Whether or not you're familiar with the restaurant chain, it's a must-try for all Japanese food lovers. Here's what you need to know about Sukiya PH:
It's No. 1 in Japan
Sukiya is the No. 1 Gyudon chain in Japan, so you know it's got the good stuff. The first Sukiya outlet opened in 1982 in Yokohama, Japan. Since then, it has become a well-loved brand, with over 2,500 outlets worldwide. It has over 600 outlets outside Japan, and now, it's in the Philippines!
Authentic Japanese food at affordable prices

Sukiya's mission is to serve authentic Japanese food at affordable price points, and it certainly delivers. Prices start at Php125 for a small Gyudon bowl and Php89 for Yakisoba noodles.
Hold up — what's a Gyudon anyway?

Gyudon is Sukiya's signature dish. Gyudon is made up of a bowl of warm rice topped with thinly sliced beef and onions simmered in a mildly sweet soy-based sauce. And at Sukiya,  you can customize your Gyudon with a variety of delicious toppings, such as kimchi and cheese!
Carefully selected ingredients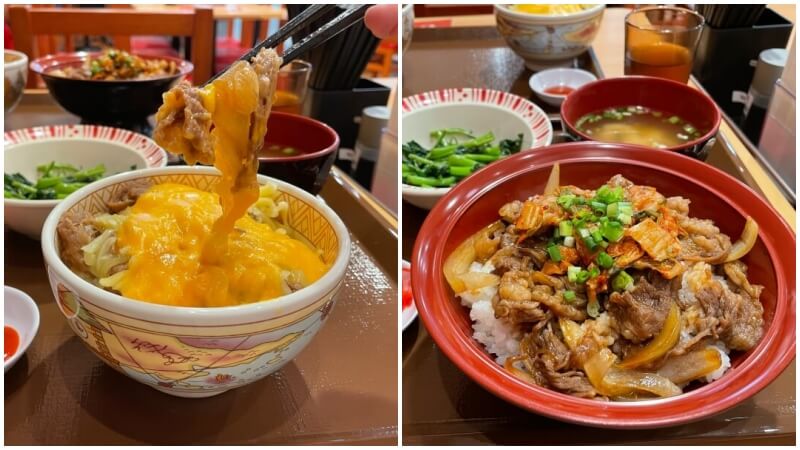 Why does everything at Sukiya taste great? Because they use the best ingredients: carefully selected blended rice (for a soft, moist, springy, and slightly sweet flavor), high-quality beef imported from the USA, and Sukiya's signature shoyu (soy-based) sauce for that authentic Japanese taste. The result is an authentic food experience that's always delicious.
Satisfy Your Katsu, Ramen, and Japanese Cuisine Cravings at this Cool New Food Hall in BGC
Satisfy Your Katsu, Ramen, and Japanese Cuisine Cravings at this Cool New Food Hall in BGC
Kyzia Maramara | Nov 17, 2021
Not just Gyudon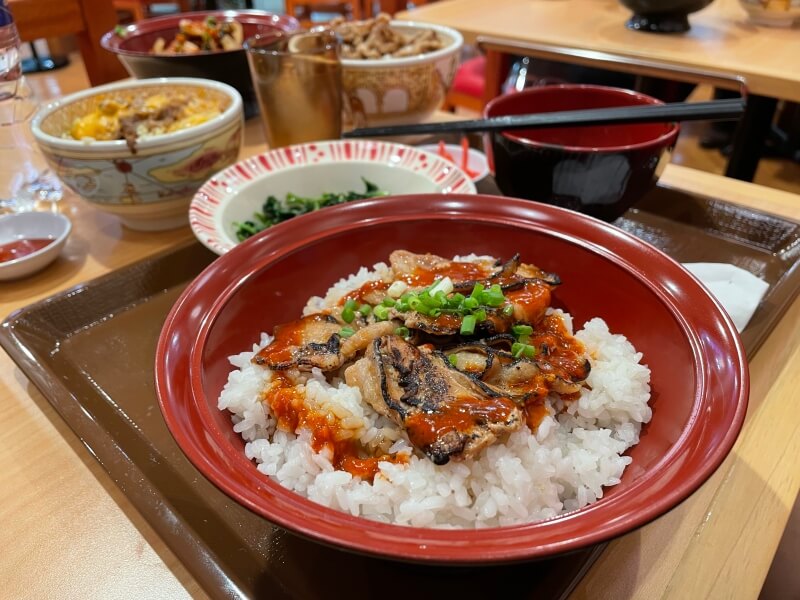 Apart from Gyudon, you can also enjoy other popular Japanese meals, such as curry rice, yakitori, yakinku, unagi bowls, and yakisboa noodles.
Fit for every appetite

In addition, Sukiya's gyudon is available in different sizes, so you can choose the one that is best for your appetite.
Where can you find the first Sukiya outlet in the Philippines?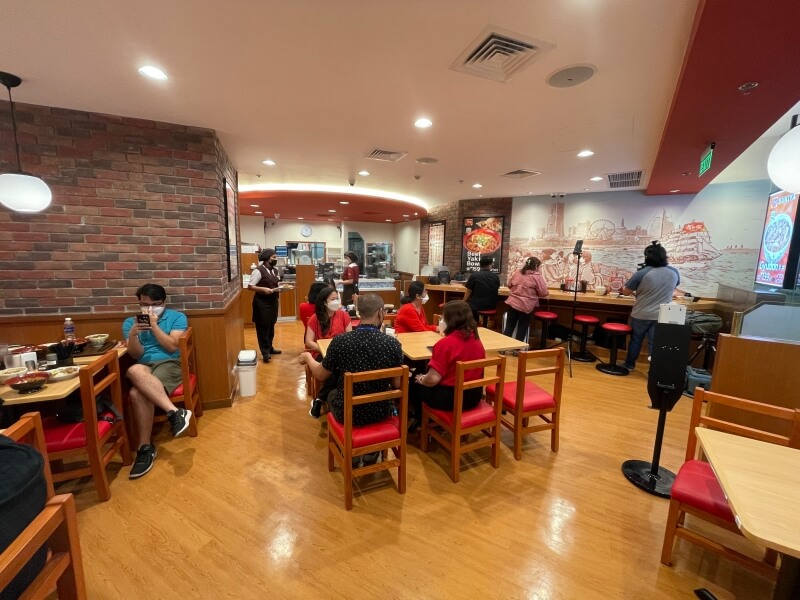 Sukiya's first outlet will open on November 24 at Glorietta 2 (beside Miniso) in Makati.
Enjoy at home
Don't want to dine in? No worries — for customers who prefer eating at home, a take-out option is also available.
Will you be paying Sukiya's first Philippine outlet a visit soon? Tell us about it in the comments!