Where to Kick Off
the First of Summer
for Under P5,000

By Jaime Gonzalo
Summer has officially started!
Instead of spending thousands of pesos on plane tickets to destinations abroad, why not take advantage of places that are much less expensive but don't lack in beauty or experience.
For less than P5,000, you can go almost anywhere in Luzon and enjoy a great weekend as long as you know where to look. Surf beaches, for example, offer very reasonable accommodations and are usually some of the most beautiful beaches the Philippines has to offer. Even paying a visit to the Rice Terraces won't hurt your pocket as much as going to Boracay or Palawan.
Check out this list for budget-friendly summer kickoff places.
8. LiwLiwa, Zambales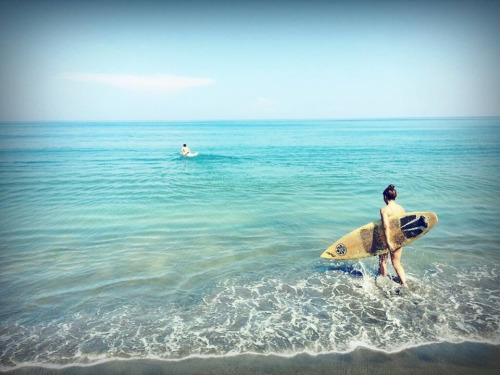 via tumblr.com
Hit the waves in the quiet surf town of Liwliwa, Zambales. Bask in sun and take in breath-taking horizons for less than P3,000—comfortably—for two to three days!
7. Sabang, Baler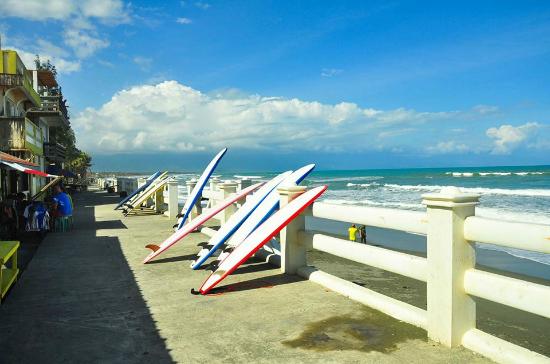 via tripadvisor.co.uk
Another great spot to surf, Sabang, Baler offers a lot of attractively-priced accommodations. With multiple places for enjoying local delicacies and for just chilling out, you'll definitely feel the summer—but your wallet won't.
6. Baguio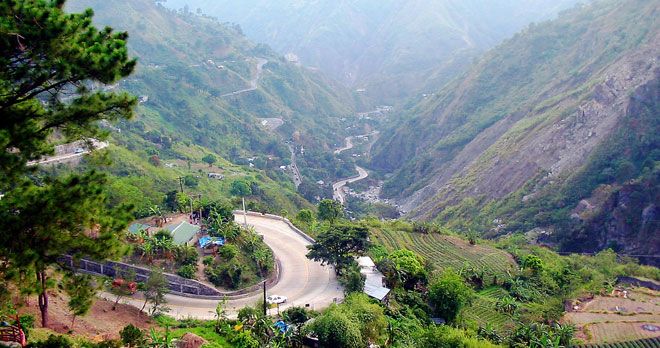 via scorpiotravel.com
Baguio is very easy to access now thanks to the SCTEX. There are very few places like it. It's right for family, barkada or even a romantic trip. There's a lot to see and do to really fill a weekend. Go on a nature hike, bargain hunt, food trip, and yes, enjoy the endless selfie opportunities—all for less than 5000 PHP.
5. Anawangin, Zambales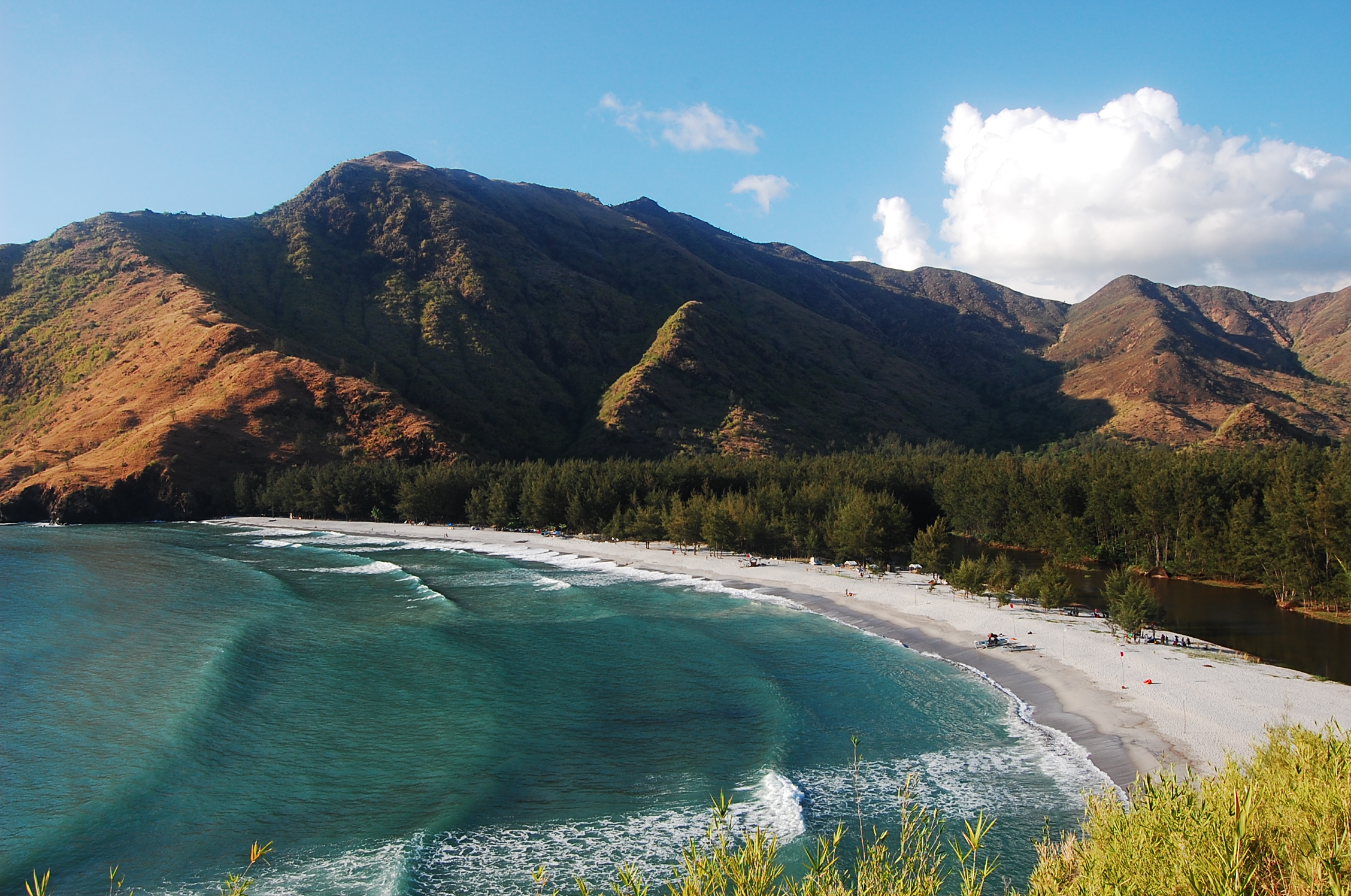 via paranatours.com
If you're into nature communing, you'll love the night life under the tall trees and moonlit sky of Anawangin, Zambales. Day time means beach fun. You won't burn a lot of cash on frills because there's none. You camp out in tents and may have to eat out of banana leaves which just notches up the feeling of adventure. It's a basic but great combination—nature, a summer weekend, and you.
4. La Union
via mylifeonboard.net
La Union, one of the Philippines most famous surf spots, is just a few hours' drive from Manila. This place offers accessible pricing so you don't have to worry about accommodations, and you can just go straight into the waves.
You can take the friendliness of the people and beautiful environment as all part of the package. La Union should definitely be in your list of go to beaches for the summer.
3. Sagada
via karlgrobl.wordpress.com
Trek to Sagada and enjoy the very special combination of awesome landscapes, and cultural legacy. The crisp, nippy air adds to the fascinating mystique of the famous Sagada hanging coffins, underwater river and, rice terraces.
The locals personify the whole setting. Here, frugality and simplicity is a way of life, so you won't lose your shirt. You may however, lose your heart to Sagada.
2. Laiya, Batangas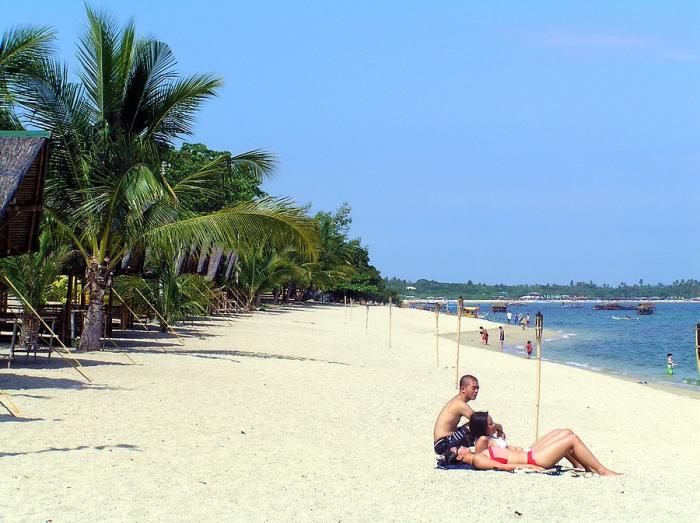 via camperspoint.com
Batangas is one of the most frequented places for a beach getaway. Instead of visiting expensive beaches such as Calatagan and Tali, try going to Laiya, known as the Boracay of Batangas for its fine white sand. For under P1,000 you can find quaint accommodations and live under the stars in this beautiful white beach.
1. Tagaytay
via gerryruiz.wordpress.com
Tagaytay is a hands-down first choice as a day trip destination, especially for Metro Manilans. There's no shortage of attractions: the sights, the food, the climate, souvenirs, the enchanting churches.
With all that, it's easy to resign yourself to blowing a bundle for a weekend there. Tagaytay can be such a bargain if you just look around. Tucked away among side roads are very decent inns and economy cabins (check out the Royal Taal Inn or One Tagaytay Place) that will do nicely as your overnight base while you experience the scenic city. Tagaytay is all about the outdoors anyway. So invest your energy and enthusiasm into exploring instead and go budget on places to sleep.