Sun Life Philippines released its first video off their Sun Shorts 2 campaign, and it had us do all sorts of ugly crying. I mean, just watch it:
But soon after we're able to compose ourselves, it got us thinking: Am I prepared for such an eventuality?
Do you find yourself saying any of the things below? Read on and find out why it's never too early to prepare for your future.
I'm too young to prepare for anything!
Sure you're young now, but that is exactly why you should start investing now. Think about it: if you are 20 years old now and start saving P100 per day, you would have saved up a total of P730,000 by the time you are 40 years old. Don't waste your youth, young padawan.
I should just enjoy life! YOLO!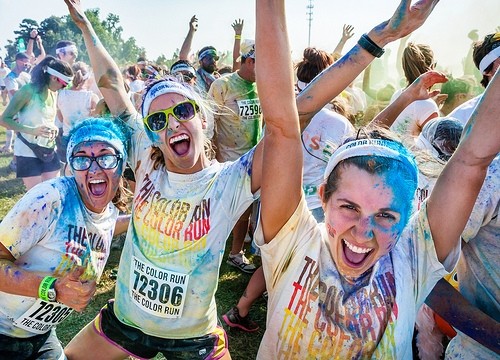 As well you should! But here's a concept you should also keep in mind: a time and place for everything. You shouldn't just enjoy life while you're young. You should enjoy life at every age of your life. But discipline yourself early to moderate your lifestyle so you can enjoy life longer. Ever heard of burning the candle at both ends? Don't do that.
I want to put up my own business, e. Saka na yan!
Unless you are fortunate enough to have your endeavors funded by loving parents and/or grandparents, you will need help from financial institutions in building your empire. This will need careful planning and research on your part, but hey, you're young. You have the time for research.
I'm an adventurer! Travel ko na lang yan!
You've 10gig worth of videos and photos from that European trip you and your friends went to on a whim. Now that you are back, you wish that sorting through those photos to find out which to post would be your only problem. Wouldn't it be more fun to travel when you know you won't go back home to an empty bank account?
But the new gadget is out. And I need my latte.
We get the attraction towards the latest and greatest tech innovation. Yes, we also get the allure of a finely crafted latte. But it's time to moderate our need for shiny new things (and that cup of joe, even though that Totoro foam looks lovely) and not live beyond our means. If you really must, reward yourself with these things only when all your bills have been paid and you have enough buffer for the next two months.
I'm the breadwinner of the family. I don't have the budget for that.
This one is a bit hard to swallow for most: you have to take care of yourself first before you're able to give to others. What good would you be if your tap runs out? Then, everyone loses. Set yourself up first to be financially independent, then set up your system of giving financial assistance to family members.
I barely have enough savings. Better to just keep it in the bank.
As recent news showed everyone, it would be wise to spread out your assets over different investments. Besides, your money can earn only so much interest per year as a savings deposit. Consider other options where you can invest your money.
Financial talks overwhelm me

It helps when a familiar face talks to us. Thankfully, Sun Life helps us out in that regard with this video:
WATCH stories inspired by our very own clients. SUN SHORTS 2 premieres tonight! www.sunshorts2.com #sunshorts

Posted by Sun Life Financial Philippines on Tuesday, June 6, 2017
"Waves" is just the first video in Sun Life's Sun Shorts 2. Watch out for the next series of videos inspired by stories of Sun Life clients. To find out more about planning ahead for your future, talk to a Sun Life financial advisor today.
Visit sunlife.com.ph and start preparing for a brighter life.